Olin "Wayne" Rose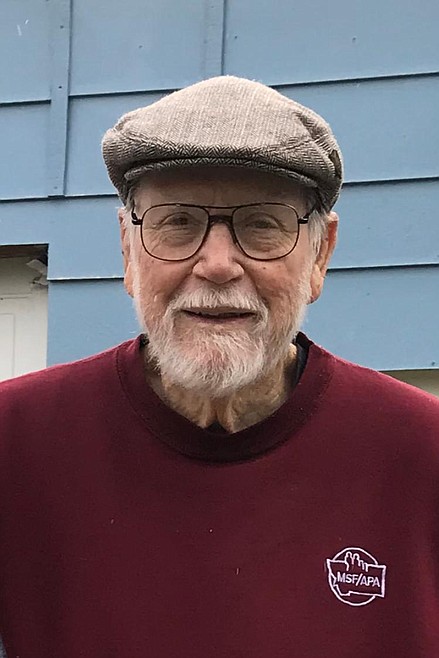 Olin "Wayne" Rose rode off into his final sunset in Superior, Montana, on Friday, May 28, 2021.
After a year-long battle with pancreatic cancer, he was surrounded by loved ones at the time of his passing, including his one great love, Dee Rose.
Wayne was born on January 12, 1938, in Delhi, Oklahoma to Olin and Laurine Rose.
At four years old Wayne developed his strong work ethic while driving a tractor on his grandfather's farm. As his family moved between homes in California and Oregon, Wayne picked up odd jobs to help make ends meet—delivering newspapers, picking celery and cotton, baling hay, setting bowling pins and more—all before finishing high school.
After graduating from Bellflower High School in California, Wayne secured jobs in the air conditioning and refrigeration business, first at Recold (1956-1960) and then Thermalair (1960-1998).
In 1961, he married Delores Claire Greever. If Maureen O'Hara was 'the only leading lady big enough and tough enough for John Wayne', the same can certainly be said about Delores, known to most as "Dee."
They lived in South Gate, California, with their three daughters until his retirement at age 60. He then followed his dream and moved onto 17 acres in Superior, Montana, surrounded by majestic mountains, big and beautiful skies, and abundant wildlife.
The ultimate cowboy, Wayne embraced everything the outdoors had to offer. He enjoyed hunting and had a love for all animals—especially horses.
When indoors, you would find Wayne playing poker or watching one of his favorite westerns. He shared stories with anyone willing to listen, was often referred to as "Gabby", and was beloved by all who met him. Despite his cancer diagnosis, Wayne continued to work his land, and perform upgrades to his buildings.
He survived a fall through a roof last September! A few days before his passing, he was driving his John Deere around the property. When asked, Wayne described his life as "wonderful; no regrets."
Wayne was preceded in death by his parents and his four siblings. He is survived by his wife of 60 years, Dee; his three daughters—Tina, Cindy, and Sandy; seven grandchildren—Adam, Brittany, Jessica, Andy, Eric, Matthew, and Elisabeth; and three great grandchildren—Tyler, Bailey, and Cora.
A remarkable, left-handed cowboy has left some big boots to fill, but the legacy of his diligent and compassionate spirit lives on in those that knew and loved him.
A memorial service will be held at a later date. Memorials can be made to the Pancreatic Cancer Action Network or the Lustgarten Foundation.
---