LeWayne "Le" Schutter, 76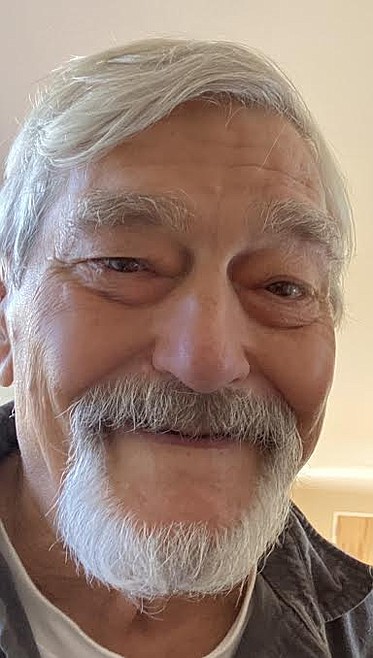 LeWayne "Le" Orville Schutter was born Oct. 9, 1943 in Missoula, Montana to Orville and Mabel (Montgomery) Schutter. He was the second of eight children. 
He passed away of heart failure Sept. 14, 2020 in Lewistown, Montana, with family by his side. He was 76.
He grew up in the Rivulet-Quartz Creek-Superior areas, graduating from Superior High School in 1961.
After serving in the U.S. Navy, he worked for the paper mill in Frenchtown, retiring after 35-plus years. He was never one to sit idle and always had side jobs to stay busy, including delivering milk for a dairy in Superior as teenager, owning Scooter's Auto selling used cars and tires for many years, being the first area distributor of Tillamook Jerky for Western Montana, and anything else he could find to stay busy. 
He married Darlene Bestwick in December of 1964. They lived in Alberton and had three children together, William (Bill), Dawn and Lisa. In December of 1984, he married Lorna Frank, living in 9 Mile. 
Later, he married Nikki LaTray, having two more sons, Justin and Quenton. He loved taking his kids on hunting trips and traveling to see family and friends in the western states, even a trip through the Dakotas, often taking a few extra kids along with them. His other hobbies included stock car racing, snowmobiling, shooting competitions at the Alberton Sportsman's Club, and always looking for the next "good deal."  
He spent most of his life in the Missoula-Huson-Alberton areas, with some later years in the Helena-Boulder-Butte areas. 
Le was preceded in death by his parents, his older sister MaeBelle Hulquist and nephew, Brady Hulquist. He is survived by his son, William, daughters Dawn (Monte) Ishler and Lisa (Luke) Vossler, and sons Justin and Quenton; sisters Carlene (Fred) MacInnes , Bonnie (Ken)
Wilkins, Nancy Anderson; brothers Pat (Sue) Anderson, Eric "Ole" (Shawn) Anderson, Monty (Jo) Anderson; grandchildren Kyle, Lyndi (Cole), Lacee (Taylor), Cody (Kylie), Roy, Loretta (Austyn), Lexi, Tyler, Latrice, Leah; four great-grandchildren with another on the way, and many nieces and nephews. 
His family would like to say "Thank You!" to all those in the surrounding areas who helped take care of Dad and watched out for him these last several years. It is greatly appreciated!
Services and burial will be at the Quartz Cemetery (Lozeau exit 55) on Friday, May 28, 2021, at 11 a.m. A reception will follow at the Mineral County Fairgrounds 4-H building in Superior.
---