Clark Fork Valley Hospital employee chosen as national mentor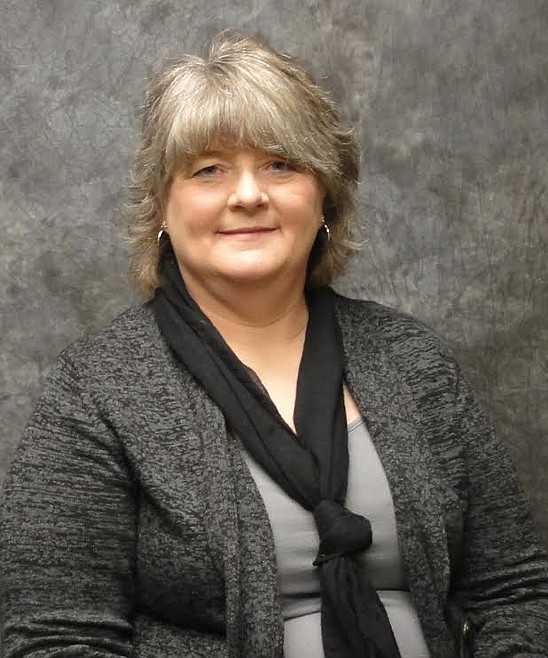 by
Clark Fork Valley Press
|
November 24, 2021 12:00 AM
A Clark Fork Valley Hospital employee has been chosen to serve as a national health care mentor.
Kitty Strowbridge, Performance Improvement Manager for Clark Fork Valley Hospital in Plains, was selected as one of a dozen national Virtual Quality Improvement Mentors.
Stratis Health recently announced 12 critical access hospital staff who will serve for two years as national mentors through an initiative that broadly transfers knowledge from leading quality improvement staff to others across the country.
"We're proud of the work Kitty does to ensure quality care here at CFVH," said Gregory Hanson, CFVH President/CEO. "Because of her leadership in quality improvement, and her collaborative relationship with our committed providers, we are continually focused on how we can better serve our family, friends, and neighbors."
The initiative is organized through Rural Quality Improvement Technical Assistance, a program of Stratis Health supported by the Federal Office of Rural Health Policy.
The 12 outstanding mentors were chosen from a pool of candidates across the country who were nominated by their respective state Flex programs as quality improvement leaders.
They each successfully report and use data to support quality improvement activities in their small, rural hospitals. They represent the diversity of critical access hospitals across the nation, with varying rural locations, service lines, and patient volumes, which average 4.16 to 15 patients per day and 2,322 to 13,681 emergency room visits annually.
"I have been involved in quality and performance improvement in the Critical Access Hospital environment since 2005. My experience from the front lines to the MT Performance Improvement Network board level, in which I was a member for a number of years, has allowed me to be actively involved in telling the story of Critical Access Hospitals (CAHs)," Strowbridge said. "Ensuring CAHs have a voice in regulatory development is important so they can align with services and capabilities within our rural healthcare systems." shared Strowbridge. "Involvement in the Virtual Quality Improvement Mentor program with Stratis Health will allow me to share what I've learned with new quality and performance improvement professionals. Additionally, it's an opportunity to represent our organization as an industry leader in quality reporting and continue our efforts to network with other industry leaders to establish best practices that attribute to quality care for our patients here locally," she added.
"Critical access hospital" is a Centers for Medicare & Medicaid Services designation given to eligible rural hospitals, with 25 beds or less, to reduce the financial vulnerability and improve access to health care by keeping essential services in rural communities.
"Our first Virtual Quality Improvement Mentor cohort shared so many notable examples of how they successfully advanced quality in their critical access hospitals," said Janelle Shearer, Stratis Health program manager. "We are excited to build on that success with this new group of QI leaders."
The new Virtual Quality Improvement Mentors are:
Katrina "Kitty" Strowbridge, Clark Fork Valley Hospital, Plains
Gloria Barth, Harrison County Hospital, Corydon, Indiana
Caryn Bommersbach, Carris Health – Redwood, Redwood Falls, Minnesota
Katherine Bryant, Covington County Hospital, Collins, Mississippi
Cara Cruz, Carson Valley Medical Center, Gardnerville, Nevada
Marilyn Denno, Community Memorial Hospital, Cloquet, Minnesota
Stacey Karvoski, Wallowa Memorial Hospital, Enterprise, Oregon
Jenifer Monzo, McKenzie Health System, Sandusky, Michigan
Elly Shaw, Knoxville Hospital & Clinics, Knoxville, Iowa
Tammy Suchy, TriCounty Health Care, Wadena, Minnesota
Tammy Sudtelgte, Floyd Valley Healthcare, LeMars, Iowa
Linda Webb, Pulaski Memorial Hospital, Winamac, Indiana
The Virtual Quality Improvement Mentors will add to the examples and advice of their predecessors on addressing common quality improvement challenges that occur in critical access hospitals. These strategies, tips and ideas will be disseminated broadly to others serving in critical access hospital quality roles.
Recent Headlines
---