Garry Joe Kane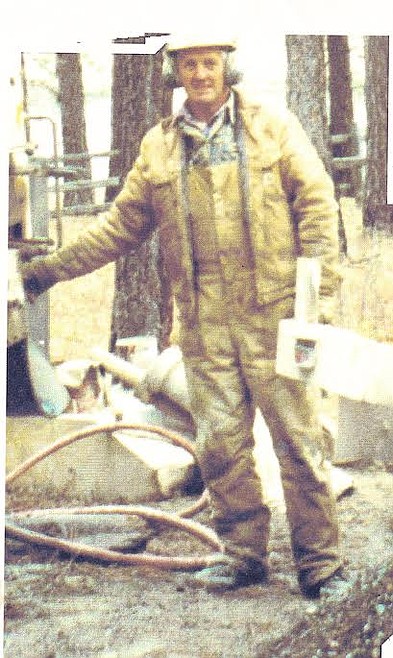 |
October 6, 2021 12:00 AM
Garry Joe Kane was born Feb. 3, 1945 in the TriCities, Washington, while his mother was staying with her parents as her father was helping build Hanford.
He died at home as was his wish on Sept. 28, 2021, from lingering results of a stroke in 2008. He stayed at home from that time until his death with short hospital stays as he was taken care of by his sister, Ramona.
He and his sister helped their parents start Kane Well Drilling & Pump Service in St. Regis, Montana. In the early 1950s. Garry drilled his first well by himself when he was 9 years old and had his own rig to run when he was 16.
The business and all moved to Superior in 1971. Garry and his sister Ramona took over the business when their parents retired in 1985.
Garry was a graduate of the University of Montana in Missoula but preferred to be a well driller. He was also a water dowser and could tell you how many rocks you were going to encounter on a well, where they were and how hard they were, where water was and how many gallons per minute you were going to get.
He only made one mistake and that was on a 744-foot well in Arizona where he drilled in the winter.
The well went 4 inches deeper than he thought so go figure.
He never married, telling everyone who asked why "I can marry anyone I please, so far I haven't pleased anybody."
Yes, he was a jokester.
He was preceded by his grandparents, John Ora Elliott (from whom his middle name came) and grandmother, Jennie May Groshong Elliott, Louis Harold Kane and Grace Dora Hewitt Kane; parents Eugene George Kane and Velsa Jean Elliott Kane.
He is survived by his sister, Ramona Kane (his caregiver), his sister and brother from another mother and father, David and Michelle Farnsworth (aka, good friends who he drilled a well for years ago); a sister from another mother and father, Pat McKinzie of Thompson Falls; Phil Lewis and wife Linda - a fellow well driller from Thompson Falls, and many other friends too numerous to list but all were in this mind to the end.
His graveside services were held Monday, Oct. 4, 2021, at in Superior Cemetery, Superior, Montana.
Arrangements are under the care of Sunset Memorial Funeral Home in Missoula.
Recent Headlines
---