Rolland "Rollie" J. Larson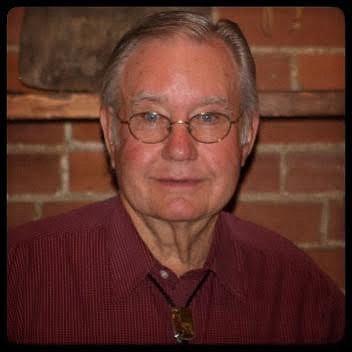 |
October 20, 2021 12:00 AM
Rolland J. Larson, 88, of Plains, Montana, and formerly of Cheyenne County passed peacefully on Wednesday, Oct. 13, 2021, in Montana with a spectacular Northern Lights display to light his way.
A Graveside service will be held at the Potter Cemetery on at 10 a.m. Saturday, Oct. 23, 2021, in Potter, Nebraska. A Celebration of Life luncheon to follow, location to be determined.
Friends may stop at the Gehrig-Stitt Chapel 1-6 p.m. Friday to sign Rollie's register book and leave condolences for the family. Family will be present 4-6 p.m.
You may view Rollie's Book of Memories, leave condolences, photos and stories at www.gehrigstittchapel.com.
Gehrig-Stitt Chapel & Cremation Service, LLC is in charge of Rollie's care and funeral arrangements.
He was born in Gurley, Nebraska, on Sept. 1, 1933 to Lillie Laura (Lindquist) and Joseph Verner Larson. He grew up in a family of seven children, five brothers and one sister. Rollie graduated from Scottsbluff High School. He met his sweetheart Elizabeth Jane Madden his wife of 61 years, in Potter, Nebraska, where he had many friends and liked to go dancing.
Rollie began married life on a farm north of Potter before being drafted into the Army, he was stationed at Ft. Bragg in Fayetteville, North Carolina, and served two years before returning to the farm.
In 1991, Rollie and Liz moved to Plains, Montana, where they owned and operated a motel until retirement. He loved gardening (forever a farmer), driving fast, restoring vintage Ford's and all the wonders of nature.
Rollie was admired for many qualities; first and foremost, his optimism in the face of adversity and his commonsense approach to solving problems. A close second was his ability to make friends everywhere he went and his generosity and willingness to help others in need.
Last but not least he seemed to be able to have a good laugh about something every day.
He is survived by his daughters: Renita Kainz and husband Donald, Reba Bechtel, Vicki Larson and fiancé Scott Schiesswohl and Bethany Aleman and husband Fernando. He is grandfather to Gabriel, Elise and Jordan Kainz, Torrin and Julien Bechtel, Ilan and Castel Aleman and five great grandchildren, as well as his sister Laura Bredehoeft.
The family suggests that donations in lieu of flowers to the memorial fund at: LOGAN HEALTH HOSPICE, 275 Corporate Dr. #600, Kalispell, Montana, 59901.
---