New barber shop opens in Plains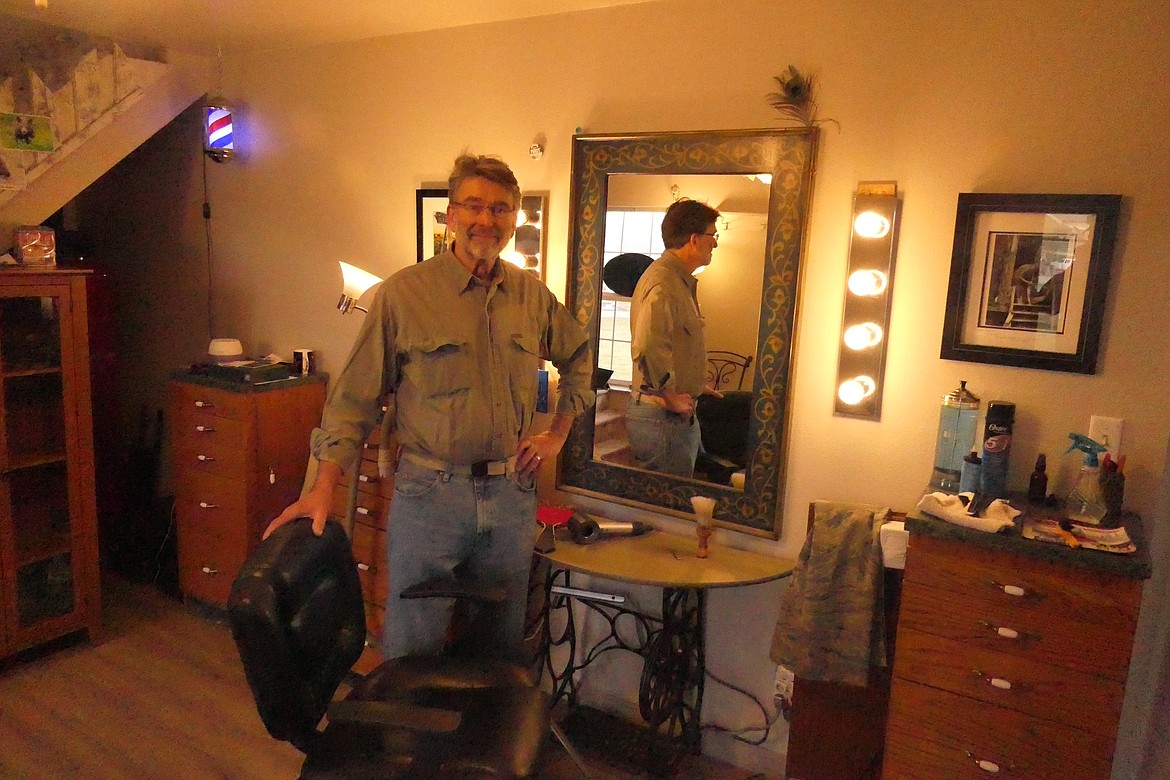 Glenn Miller at his new barber shop on Kruger Road near the hospital in Plains.(Chuck Bandel/VP-MI)
It's been a feast or famine situation for guys wanting to get a haircut in Plains the last few years.
The longtime barber shop on Highway 200 has been open, closed, re-opened and remodeled.
The latest barber to join the fray has 47 years experience, during which time he has clipped the locks of such heads as Merlin Olsen, he of the Los Angeles Rams defensive line fame and former TV actor, and Peter Cetera, lead singer for the 70s pop group Chicago.
And the barber himself has a famous sounding name familiar to fans of the Big Band era, Glenn Miller.
Having been a barber for 47 years, most of it spent in Alaska cutting and trimming hair of the horde of Alaska pipeline construction workers, family and the serenity of Montana have brought him to his latest barber "shop".
The shop is actually a spacious waiting room and haircut room created in a house on Kruger Road north of Clark Fork Valley Hospital.
A waving red, white and blue banner marks the location of his new business and he is eager to trim Plains heads.
"This place was a beauty salon for awhile," Miller said. "Five of my 10 grand kids live in this house, I wanted to be close to them".
Miller said he went to barber school in 1974 and worked in Seattle during the Boeing boom days before business slowed with the downturn in airplane production.
From there he went to Alaska and then Ashland, Oregon where he established a business aimed mostly at cutting mens hair.
His shop is open for walk-ins, with no appointments required, he said.
"I'm looking forward to settling in here and getting to know the people of this area," Miller said.
For more information about business hours and directions, call 826-4247.
Recent Headlines
---