Milo Jerome Haugen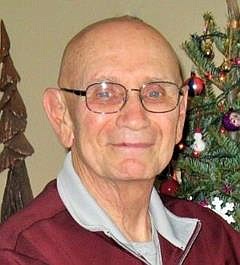 |
August 17, 2022 12:00 AM
Milo Jerome Haugen, 75, passed away on Aug. 3, 2022 at his home in Libby. He was born May 4, 1947 in Valley City, North Dakota to Kermit and Millie Haugen. Milo was raised in North Dakota, Idaho and Montana, graduating from Plains, Mt before attending college at the U of M to be a forever GRIZ fan. He played and enjoyed watching all sports from Plains Horsemen, Montana Grizzlies, Libby Loggers, 49ers, Brewers, and the Celtics.
He worked as a logging truck driver, heavy equipment operator, supervisor on road construction, and weed control. After retirement he started substitute teaching at Libby Public School and found the love of teaching. He was so looking forward for school to start this year. He had a special bond with so many of the students and staff in the last seven years. He was especially proud and honored to have the 2020 Libby Logger Yearbook dedicated to him.
Milo was an avid hunter and fisherman. He especially liked camping at "Lambeau Field hunting camp". Having a Rainer beer by the campfire with friends and brothers and eating Milk Duds as a snack.
Milo was preceded in death by his Dad, Mother, sister Rita and brother Mark.
He is survived by his wife of 30 years Phyllis, his 3 children Jeff (Holly), Mike, and Leslie (Tony) Bennett; stepson Jeff Larson and stepdaughter Tricia (Joe) Brooks; 10 grandkids, Kaitlyn Haugen, Mitch (Kallie) Haugen, Brad (Kirsten) Bennett, Hayley Bennett, Cody Haugen, Melissa Haugen, Kelly Jo (Tim) Spencer, Davie Jane (Klint) Kinden, Jeramiah Larson, and Darbi (Zac) Rebo; 4 great grandkids, Carleigh, Taylor, Blakely, Ashlynn and with one more due in January; 4 brothers, Terry, Kelly (Rosanne), Chuck (Linda), and Lynn.
Services are to be held at 1:00 Saturday August 27, 2022 at St. John Lutheran Church in Libby.
Arrangements are by Schnackenberg Funeral Homes. Online condolences and memories may be shared at www.schnackenbergth.com.
Recent Headlines
---