Robert Loren Yates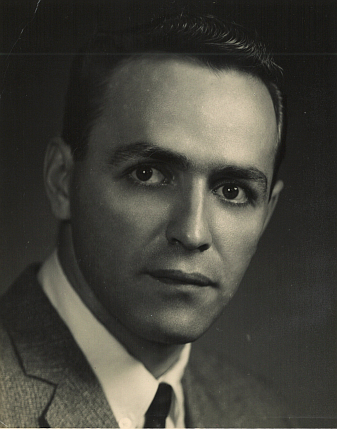 |
August 31, 2022 12:00 AM
Robert (Bob) Loren Yates passed away Aug. 19, 2022, at Spokane Veterans Hospital.
He was preceded in death by his parents, Leon and Violet Yates; brothers, Lee Yates and Dave Yates; and sister, Pearl Weichmann.

Robert was born on May 27, 1932 in Kalispell, the third of 10 children of Leon and Violet (McPheeters) Yates. The family farmed in Montana until moving to Spokane in the early 1940s. The Yates family then moved to Pullman where Robert graduated from Pullman High School in 1950. He attended Washington State College and graduated with a bachelor's degree in 1954.
Robert married Kathryn Fullenwider in 1953, and the couple had one son, Loren. Robert entered the Army in 1955, was a member of the Special Forces, and rose to the rank of 1st Lieutenant. He served at multiple bases in the U.S. and in Japan.
After being honorably discharged from the Army, Robert returned to Pullman and WSC where he managed the Parkview Restaurant and Miniature Golf Course.
He met Diana Ruth Stout, and married her in 1960. Robert and Diana had three sons: Kemble, Brian and Trenton.
After finishing his Master's degree at WSC, Robert began working for Everett Junior College (later Everett Community College) in 1963 as an Instructor in Communication. After retiring from ECC in 1986, Robert moved to Alberton, where he bought an old railroad hotel, remodeled it, and later sold it.

During his time in Montana, he wrote several columns titled "Depression Days" for the Mineral Independent which were themed on his family's experiences during the 1930s.
In the middle 1990s, Robert moved to Alaska and pursued several real estate projects. Though he sold most of his properties there, he bought and remodeled a house near Clam Gulch, Alaska, at which first he and now his sons continue to enjoy spending time. He also established residency in Spokane, starting in the late 1990s.
Robert was an avid fisherman, and enjoyed traveling. He made various trips in his retirement years, including to Canada, Ghana, Kenya, Hong Kong, the Philippines and Japan.
Robert is survived by his children Loren Eddy (wife Karen), Kemble Yates (wife Diana), Brian Yates (wife Cathy), and Trenton Yates, five grandchildren (Evan Yates, Rachel Widner, Kevin Eddy, Laura Kate Carpino, Eric Eddy), and six great-grandchildren. He is also survived by brothers Wilbur, John (wife Mary), Dale (wife Sandy) and Larry (wife Linda), as well as sisters Ruth Enos (husband Earl) and Marilee Martin (husband George) and sisters-in-law Delphine (wife of Lee) and Dolly (wife of Dave).
A Celebration of Life will be held in the Spokane area Saturday, Oct. 29. In lieu of flowers the family suggests donations to the Veterans Administration Hospice or the charity of your choice in the name of Robert L. Yates.
Recent Headlines
---