Plains art students bring holiday cheer to area businesses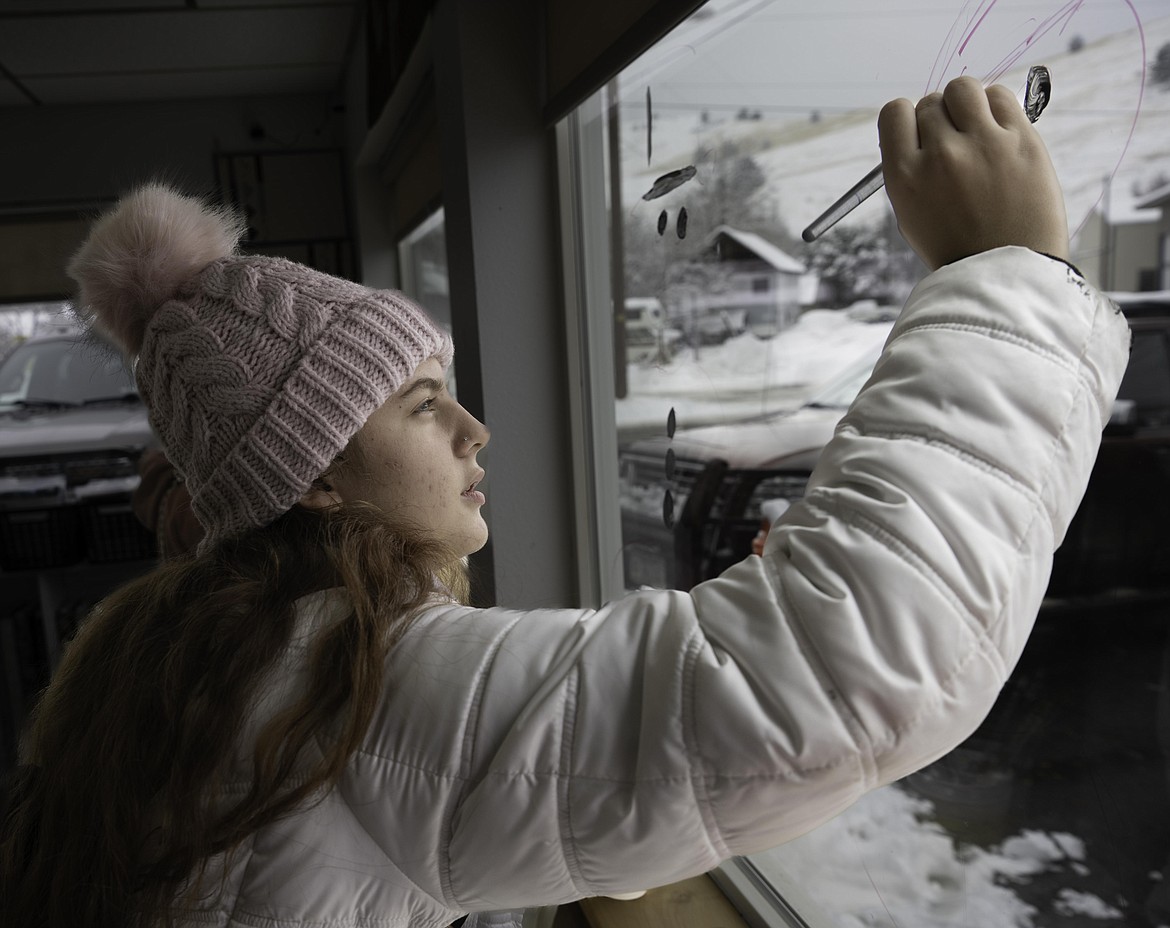 Eleventh-grader Kallie Corbin paints snowmen on the windows at The Fabric Pixie in Plains. (Tracy Scott/Valley Press)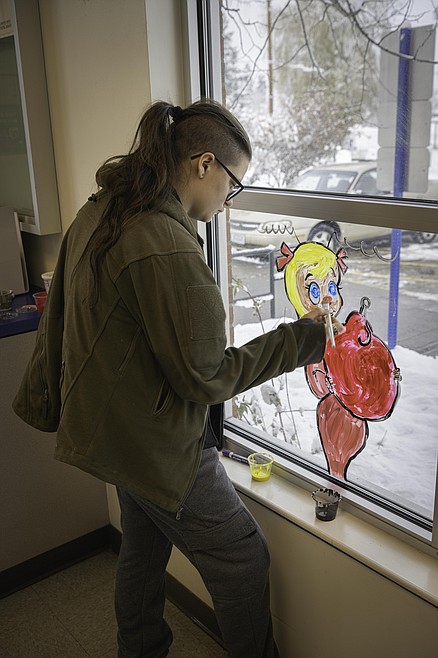 ReBea Privett paints Cindy Lou Who at the Plains Post Office
Sophomore Shawn O'Keefe paints a Christmas tree. (Tracy Scott/Valley Press)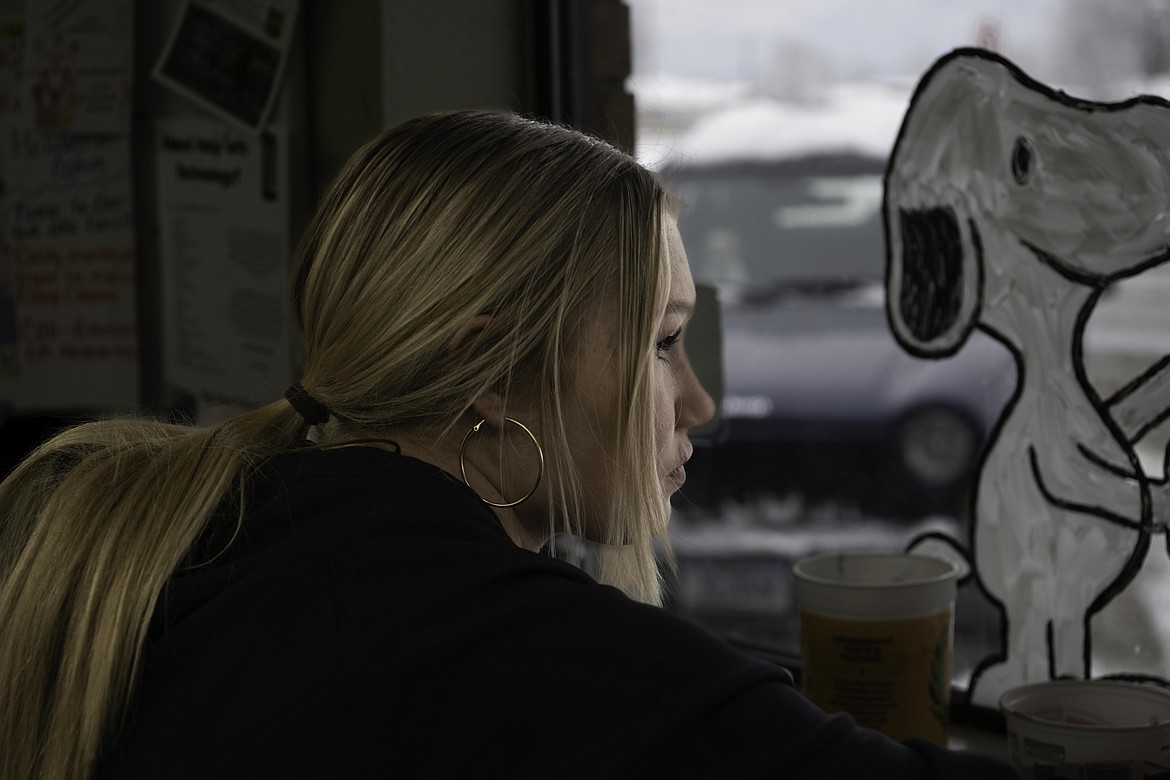 Plains senior Piper Bergstrom paints Snoopy at the Printery. (Tracy Scott/Valley Press)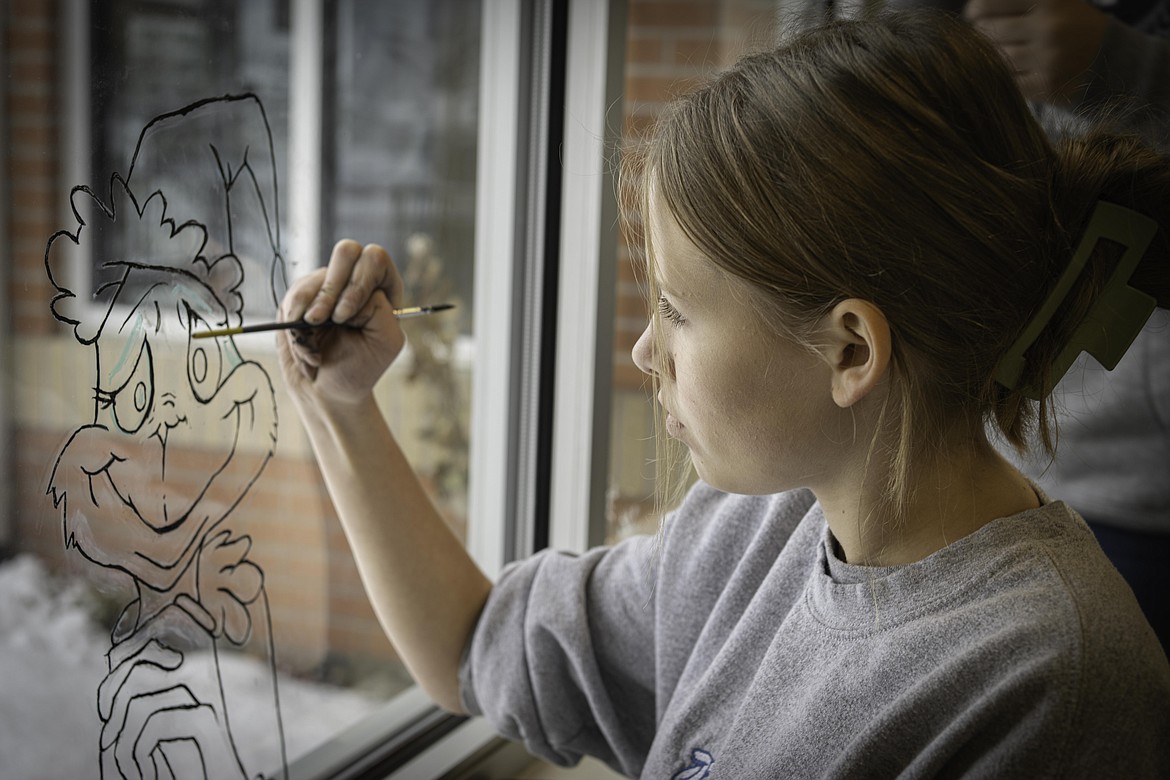 Freshman Madi Peele paints the Grinch on the Post Office window. (Tracy Scott/Valley Press)
Plains senior Lilly Geenen paints Christmas trees at The Fabric Pixie. (Tracy Scott/Valley Press)
Previous
Next
by
TRACY SCOTT Clark Fork Valley Press
|
December 14, 2022 12:00 AM
Art teacher Kristen Cole's students spent last Thursday bringing holiday cheer to businesses around Plains. They used their art skills to paint holiday-themed pictures on the windows of 17 businesses. The Post Office was among those having 11 windows painted.
This was the second year in a row to have the students paint their windows.

Artist and 10th-grader RuBea Privett was hard at work painting the character, Cindy Lou Who, which came to life under her brush strokes. Privett said she enjoyed spending time creating her art.
Ninth-graders Madi Peele and Maddie Carter were adding more holiday cheer to the windows, with snowflakes and the always poplar Grinch and Max the dog.
Each of the paintings were hand drawn with color carefully added on.

Many of the artists painted multiple businesses starting at 9 a.m., Thursday morning and ending around 4 p.m.
Several new businesses were added to the list this year: The Fabric Pixie and Gor Inc. Fabric Pixie owner Melissa Compton said she was excited to have students add Christmas scenes to her windows.
A snowman, snow-woman, snow baby and a forest of Christmas trees were added to The Fabric Pixie windows by first-year painter and 11th-grader Kallie Corbin and Senior Lilly Geenen in her second year in the art program.
To be included in this year painting schedule businesses were contacted in advance by the school. This year several businesses asked to be included on paint day. Around 15 student artists did their part in sprucing up the town with colorful window art.
This is a free service that the school offers businesses in town.
Recent Headlines
---