Virgil Nelson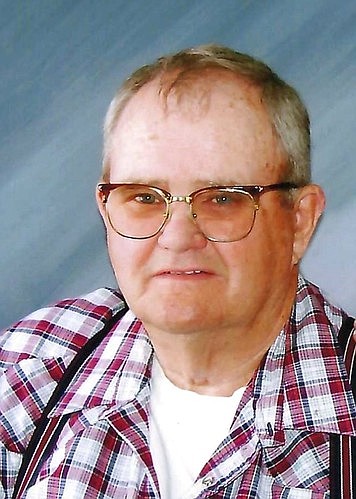 |
December 28, 2022 12:00 AM
On December 10, 2022, Virgil Arthur Nelson passed away peacefully at his home with family by his side. He was born in Culbertson, Montana, on February 18, 1928, to Oscar and Fern Nelson. Virgil grew up as a farm kid, spending his childhood years on the family farm in Homestead, Montana. He and his brothers helped build the family's house on the land where his grandparents homesteaded. He attended school in Froid where he played basketball and six-man football. He enjoyed telling the story of his basketball team going to Plentywood for a game in a bad snowstorm. The pickup truck they were travelling in could not make it up a hill and the team jumped out and pushed it up the hill before continuing on to Plentywood.
Shortly after graduating from Froid High School, Virgil was one of the first men from Sheridan County to be drafted into the Army. From 1950-1952 he was stationed at Camp Hanford Washington, where he defended the Hanford nuclear reactors during the Korean War. He spent an additional five years in the Enlisted Reserve Corps before receiving an Honorable Discharge from the United States Army.
After serving in the U.S. Army, Virgil moved to Hot Springs, Montana. While working for friends at the Y Service Station, he met his future bride, Gwen Meuli. They married on March 28, 1955, in Butte, Montana. He was very proud of the sixty-seven years of marriage he shared with Gwen. Virgil and Gwen spent five years in Butte, where he worked at the Belmont Mine. He took significant pride in his role of running the elevator cage for the mine from 3,000-4,000 feet; which was to the bottom of the shaft. While in Butte, Virgil and Gwen had three children: Raymond, Kathy, and Betty. The family then moved to Hilger, Montana where Virgil worked on road construction and ran a land scraper. While living in Hilger they had three more children: Sharon, Alan, and Nancy, completing their family.
Virgil and Gwen moved back to Hot Springs in 1970 to raise their children and Virgil ran the family's service station. He spent twenty-eight years fixing tires and visiting with locals who became lifelong friends of the family. After many years of hard work, he was able to retire in 1998. Virgil and Gwen stayed in Hot Springs where he was able to enjoy his retirement. He spent his time growing a lush garden, supporting the Hot Springs high school sports teams, and playing turkey bingo up town. He liked to listen to the local radio scanner and always knew what was happening around town. An unfinished project in his shop was never safe. He liked to work on his cars and often carried a wrench in his pocket.
In 2020, Virgil and Gwen moved one final time to Manhattan, Montana to be closer to family. Here he enjoyed watching the birds on his deck, seeing the elk in the pasture, and the trains in the distance. His beloved cat, Cat, had her special spot on his lap as he watched the Griz football games, the Seahawks, or the Gonzaga basketball games.
Virgil was proceeded in death by his parents, Oscar and Fern Nelson; brothers Melvin Nelson, Duane Nelson, and Orland Nelson; and his only sister Rosemary Christophersen. He left behind his dear wife, Gwen Nelson; his brother Arden (Janet) Nelson; his children Raymond (Kelli) Nelson, Kathy (Kent) Dolberg, Betty Nelson, Sharon Talbot, Alan (Nedda) Nelson, and Nancy (Merle) Farrier; as well as thirteen grandchildren; and fourteen great-grandchildren.
A Funeral Service will be held at 1:00 p.m. on Saturday December 17, 2022, at Buffalo Hill Funeral Home. with burial and Military honors to be held at the Creston Cemetery. Everyone is welcome to join the family. Friends are encouraged to visit our website at www.buffalohillfh.com to leave notes of condolences for the family. Buffalo Hill Funeral Home and Crematory caring for the family.
When Virgil was recently asked what it takes to live to be 94 years old, he lightheartedly responded, "A lot of time."
Recent Headlines
---