New practices fills need for mental health services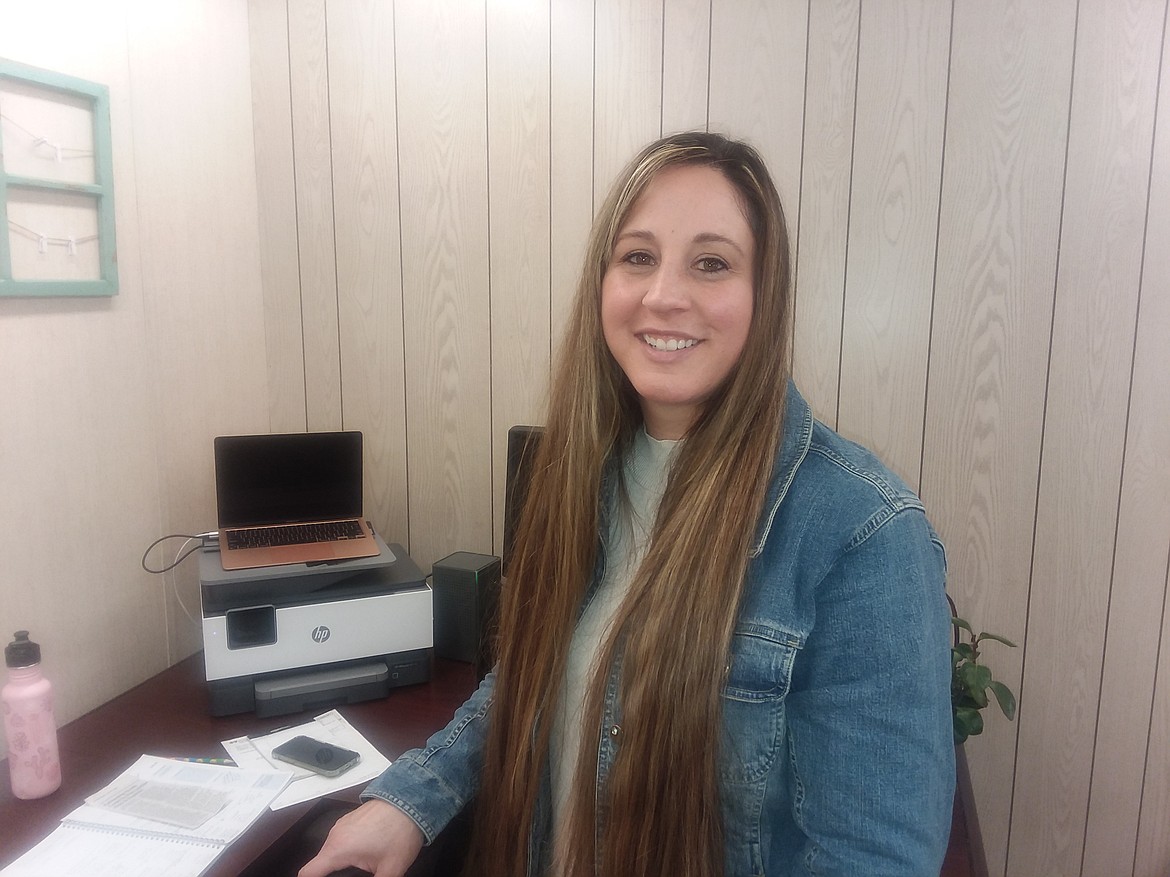 Stephanie Quick, LCSW and LAC, formerly with Partnership Health Care, has opened her own practice, Frontier Counseling, at 204 4th Avenue East in Superior. (Monte Turner/Mineral Independent)
by
MONTE TURNER
Mineral Independent
|
February 23, 2022 12:00 AM
Partnership Health Center closed their office location in Superior in December, inviting their patients to continue their health care at the Missoula location, 401 Railroad Street West.
One of their employees, Stephanie Quick, a Behavioral Health Clinician has branched out into private practice since the recent closure. Knowing there is a need for mental health services and the difficulty for many patients to travel to Missoula, she opened her own practice.
Quick and her family have lived in Mineral County for many years and her social work has helped families throughout the region.
"When I first started working here (Mineral County), it was with OPA (Office of Public Assistance) and Nancy Smith (owner of Choices for Change Counseling) was Child Family Services," Quick said. "My job was to help people on TANF (Temporary Assistance for Needy Families) to enroll in classes and gain work experience designed to help them reduce the need for public aid."
She hired on with Western Montana Mental Health Center (WMMHC) that had an office in Superior in 2004 and remained with them for 10 years. She began as a Case Manager and then furthered her education to become a Licensed Addiction Counselor. After the closure of WMMHC in Superior in 2014, she began providing Substance Abuse Prevention from home and became a charter member of the Mineral County DUI Task Force.
She taught a life skills course for students in the three school districts, reinvigorated the prescription drug drop box at the Sheriff's Office for safe disposal of medications, and brought in several motivational speakers regarding substance prevention.
During this time, Quick went back for her master's degree in social work which took two years. In order to become a licensed clinical social worker, candidates must complete two years/3,000 hours post-graduate supervised work experience which she did through Altacare of Montana a Comprehensive School and Community Treatment Program (CSCT) through St. Regis School.
Today, she is a LCSW and LAC with her own practice, Frontier Counseling, located at 204 4th Avenue East in Superior. She is open Tuesday through Friday with varying hours based upon scheduling. You can reach her at (406) 218-8700.
She works with all insurance agencies which includes Medicare and VA.
Quick points out that she meets with people face-to-face and provides telehealth services as well. She is willing to provide services in whatever capacity makes the patient feel most comfortable and has an area for small children to play during sessions.
Her focus of service is on Cognitive Behavioral Therapy and Dialectical Behavioral Therapy Skills utilizing a Strength Based Approach to address depression, anxiety, PTSD, and family issues. Providers can easily become over saturated and not have the ability to take on new clients. Because of the networking and preferred specialties by some counselors, Quick is eager to share services with other entities in the county.
Some of these providers include:
Nancy Smith, LCSW, LAC, MHPP opened Choices for Change Counseling 18 years ago at 304 4th Ave E, Superior. Smith has long been dedicated to helping individuals' recovery after a period of drug and alcohol addiction. Cognitive/behavior therapy, dialectical behavior therapy, anger management, parenting, telemedicine therapy commencing as early as 3am. Stop in or call Andie Kurpis or Mary Simpson (406) 822-5422. All counseling is conducted by telehealth until further notice.
Carissa Kuhl, M.Ed, LCPC, child and family therapist at Kuhl Dynamics located at 102 River Street in Superior. (406) 200-8282. Carissa has been supporting families with therapeutic services in Mineral County since 2018.
April Quinlan is a Professional Clinical Licensed Counselor Candidate working for Cedar Creek Integrated Health in partnership with the Mineral County Health Department. She focuses on working on women's wellness, perinatal mental health, and teen mental health. She provides services M-F between the hours of 9am & 4pm. (406) 822-3564.
Lawana McGuffey, ACLC, SWLC, Contract Counselor at The Papillion Center for FASD, with the focus to bring hope and healing to children and families in hard places. Lawana meets clients via telehealth and can be contacted at lawana@papillioncenter.org or (406) 241-2652.
Jordan Liss, MSW, LCSW, children's therapist at Dynamic Waves, serving students in the St. Regis School District (406) 649-2311. Jordann has served students and families in St. Regis since 2020 focusing on character development and coping skills using a strengths-based perspective.
Michelle McCracken, peer support specialist, and her husband, Stewart McCracken, LAC, provides addiction counseling. their business is called MASC, and Michelle can be reached at 406-304-6371 for more info: www.psychologytoday.com/us/therapists/stewart-andrew-mccracken-superior-mt/700437[1]
Laurie Crawford remains an employee of PHC and wants people to know that they did not leave their employees and patients high and dry.
"I am available to work with our Mineral County residents and offer whatever help I can. Currently I continue to assist with paperwork, help with the referral process, as well as answer questions regarding social security, dental, companion pets, rentals, medical Insurance, day care, transportation and behavioral health requests."
Office hours are Tuesday -Friday 7:00am - 5:00pm (406) 822-7154 or (406) 546-9088.
Recent Headlines
---