William (Bill) E. Massey, 83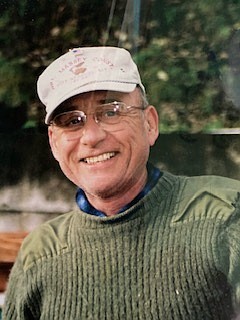 William (Bill) E. Massey, 83
William (Bill) E. Massey, 83, of Hot Springs, Montana passed away on Sunday, June 12, 2022. Bill was
born on Sept. 24, 1938 in Great Falls.
He was the eldest son of Bill and Valera and was joined by brothers James Gregory, John Douglas, and Dennis Dean. Bill was lucky enough to gain a sister when Valera and Bill's stepdad Herb Dittus brought "little sister" Deanna into the world.
Bill spent his childhood on the farms in Power and Hot Springs where he and his brothers lived out many of the funniest tales Bill ever told.
In 1953 Bill joined the Navy and was based in San Diego, CA where he served on the USS Bennington as a corpsmen. Bill loved his time in the Navy and was a proud veteran who loved to visit with any member of the service about his and their time serving our country. He was a true patriot and was adamant about giving to his country through volunteerism at any level.
It was during his time in the Navy that Bill married Virginia Dolson. Together they raised four children:
Darrell, Chris, Rob, and Ginny.
Following his time serving in the Navy, Bill worked as a carpenter for the Anaconda Copper Company in Great Falls, MT. He later moved back to San Diego and worked as a cabinet maker for Boise Cascade.
In 1977 Bill moved back to Hot Springs where he used his hands to take a piece of sagebrush riddled land and turn it into a beautiful irrigated farm complete with a barn for his sheep and a home for his family. Bill also began working for Mission Valley Power as a carpenter and enjoyed many years of constructing and remodeling many buildings throughout MVP's service area.
Bill married Claire (Buck) Anderson in June of 1988 in Hot Springs. With this marriage he gained sons Tim, Mark, Michael, and daughter Elizabeth. Bill moved into town and he and Claire bought the "shack" in which he spent his time remodeling while she spent her time working in the yard. In the end they had created a lovely home that hosted many family events and was the hangout for their grandchildren.
Bill left Mission Valley Power and began Massey Construction. He built many new homes and remodels throughout Western Montana and even a few in Seattle. Bill loved the houses he built for his children and took great pride in the work he did for the Hot Springs Clinic, the new gymnasium for the Hot Springs School, and the restoration of the Camas Prairie School gymnasium.
After Bill's retirement, he continued to be teacher and project manager for his children's and grandchildren's home repair and remodel projects. Bill remained active and could be seen repairing the roof, pouring cement, or making one of his famous drift boat bookshelves until the time of his passing.
Volunteerism was very important to Bill. In addition to donating countless hours of his construction skills to various non-profit organizations, Bill was a Boy Scout leader, youth baseball coach, and served as an EMT on the Hot Springs Ambulance crew.
Bill was preceded in death by his parents Bill Massey, Herb, and Valera Dittus, brother Dennis, wife Claire, and son Darrell. He is survived by brothers James Gregory Massey, John Douglas (Joyce) Massey, sister Deanna (Joe) Almanza; sons Chris (Cheri) Massey, Rob Massey, Tim (Alice) Anderson, Mark (Velvet) Anderson, and Michael (Deana) Anderson; daughter-in-law Roe Massey (Darrell); daughters Ginny (Jim) Holland and Elizabeth Remington. Bill is also survived by 21 grandchildren and 10 great-grandchildren.
A celebration of life for Bill and Claire will be held later this summer. In lieu of flowers, the family asks
for donations be made to Camas Prairie Neighbors, 251 Camas Creek Road, Plains, MT 59859 in Bill's
name.
Recent Headlines
---