Emergency response service comes to Mineral County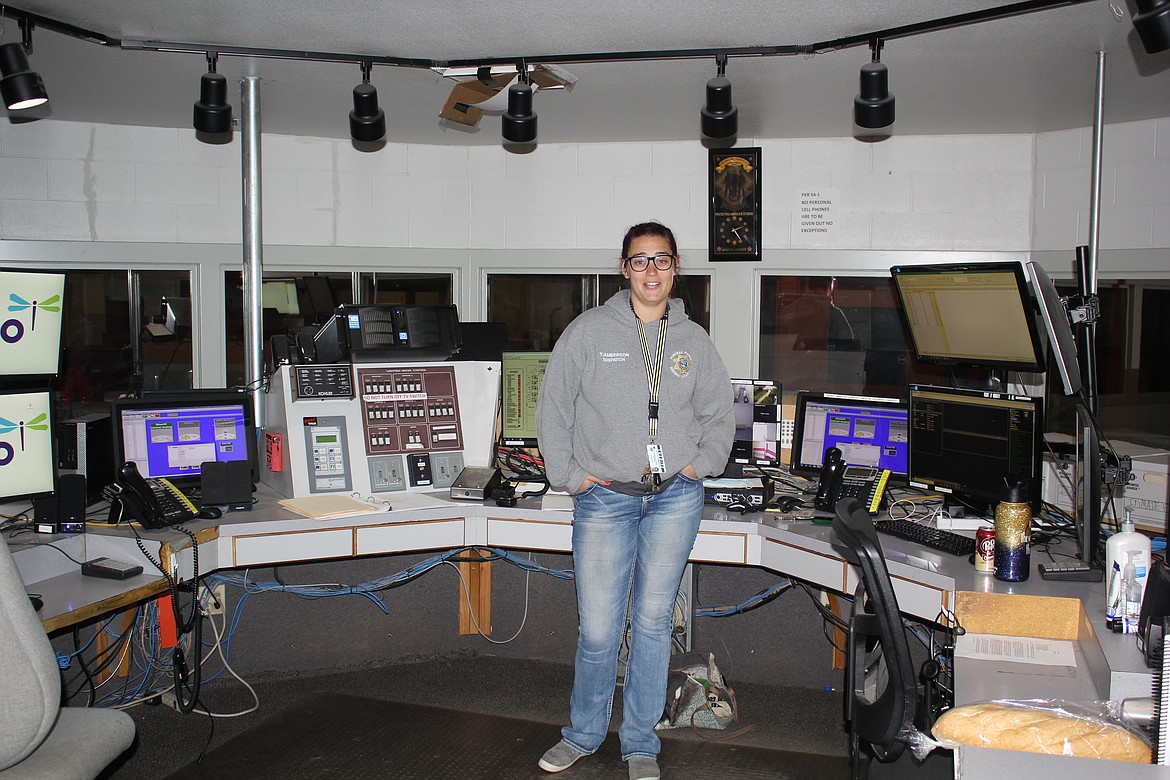 Tifani Amberson is the lead dispatcher at the Mineral County Sheriff's Office. (Monte Turner/Mineral Independent)
by
MONTE TURNER
Mineral Independent
|
July 13, 2022 12:00 AM
Residents of Mineral County now have the ability to create a free Emergency Health Profile to share medical information with the Mineral County Sheriff's Office.
RapidSoS is the world's first emergency response data platform and they teamed up with The American Heart Association, The American Red Cross, and Direct Relief to launch the program. The initiative is to get first responders critical health information in the event of an urgent situation.
When the MCSO Dispatch Center receives a call on their 911 number, a computer screen will automatically display the caller's name, address, date of birth, pre-existing conditions, allergies and medical notes (mental health issues, developmental and physical disabilities, current medications, etc.).
"The RapidSOS system that we just joined is fantastic for people who live by themselves, the elderly population, and really anyone," explained Tifani Amberson, MCSO Lead Dispatcher. "In this program, Communications Officers are able to live track the owner of the phone more accurately while on an emergency call. This program shows medical data that only they choose to put into their profile. Very important for hearing impaired or non-verbal participants. Right away we (Communications Officers) can help facilitate a better approach to helping the citizens of Mineral County. The process to set up an account is very user friendly and takes approximately two minutes to complete."
People can create their free Emergency Health Profile by visiting emergencyprofile.org and entering pertinent medical and profile information. To ensure data privacy, information is associated with an individual's phone number and is only made available to first responders when a 911 call is placed from the associated phone number.
RapidSOS Senior Director of Public Safety, Karin Marquez said, "We hope that the Emergency Health Profile will provide the Mineral County Sheriff's Office telecommunicators and first responders with another tool to help them respond quickly and provide the appropriate care during a caller's time of need."
This product is operational today along with the newly installed state of the art 911 system in the MCSO Dispatch Center.
"The Mineral County Sheriff's Office is asking you to help us better serve you in your time of need," shared Amberson.
People with questions can call (406) 822-3555.
Recent Headlines
---