Norman Lester Brovold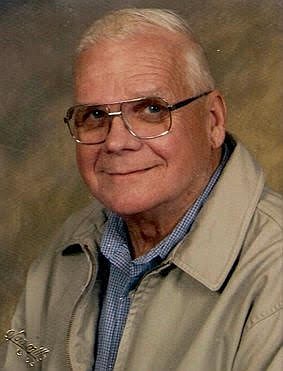 Norman Lester Brovold, age 93, of Alberton, Montana passed away on May 23, 2022 following an extended illness. Norman was born in Trempealeau County, Wisconsin on April 30, 1929 to parents Julius and Emma Brovold. His parents and nine siblings all preceded him in death.
Norman moved with his parents to Lavina in 1948, shortly after his honorable discharge from the U.S. Army. There, he and brother Orrin ran the Brovold Brothers Garage. He married Eleanor Hart in Billings on Oct. 12, 1952, and when Norman's parents bought Rosehill Tourist Court in Alberton that same year, he and Eleanor joined them there. The couple raised two children, Norm and Jeanne, in Alberton and remained there, living in the same house, until their deaths. Eleanor preceded Norman in death in 2005.
Norman was a pillar of the Alberton community, noted for helping friends and neighbors and usually accepting nothing in return. He drove the local school bus and plowed snow from the town roads. He played a key role in building the town's water system, the high school building, the bridge across the Clark Fork at Petty Creek, and the Alberton Community Church, where he and Eleanor were active members for many years. Norman worked as a mechanic at the Alberton Texaco station. On the side, he ran a small welding and machining business, and people from miles around brought their equipment to him for repair, often at no cost. For many years, Norman held a full-time job as a welder at Missoula Cartage, commuting the 30 miles daily even before there was an Interstate. Norman is perhaps best known, however, for planting a fruit orchard that he shared with the Alberton community for four decades. Once asked why he planted an orchard, Norman replied, "I grew up during the Great Depression when times were tough, and many people went hungry. I never wanted anyone in Alberton to experience that." Norman's love for his orchard and his community has now been memorialized through establishment of the nonprofit Brovold Community Orchard.
Norman is survived by his two children, Norman P. Brovold of Alberton and Jeanne L (Brovold) Summerfield of Missoula, and by six grandchildren and eight great grandchildren. A memorial service will be scheduled at a later date. Any donations may be made to Brovold Community Orchard.
Norman L. Brovold was a genuinely good man who worked hard, gave much, and expected little. May he rest peacefully with family and friends in the presence of his eternal Savior.
Recent Headlines
---