Edward John Chaberek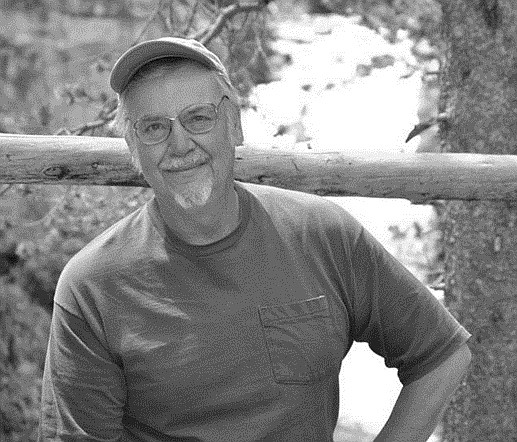 On June 3, just four days shy of his 70th birthday, Edward John Chaberek awoke in the precious arms of the One he longed to see, his Lord and Savior, Jesus Christ.
Ed was born June 7, 1952, in Torrington, Connecticut, to parents Edward and Marta Pisante Chaberek. On March 29, 1976, he married Guna Kupcs in Hartford, Connecticut.
Following graduation from the University of Connecticut in 1974, with a Bachelor of Arts in Philosophy, Ed was employed as a reporter for the Hartford Courant and later as a feature writer for the Litchfield Times. A gifted communicator and wordsmith, Ed became an internationally published poet; his work is noted in Directory of American Poets and Writers. As a noteworthy editorialist, Ed contributed hundreds of letters to newspapers. He also used his skills as a copywriter and editor in a myriad of printed works.
Relocating to Missoula, Montana, in 1987, Ed and Guna loved walking about town. One of Ed's favorite walks was up one side of Mount Sentinel, over the top, and back down again. They were awed by the beautiful views!
Then in 1994, the couple moved to Superior, Montana, where Ed worked at one of his best-loved jobs serving first as a cross-walk monitor, then as a teacher aide and playground supervisor for Superior Public Schools. He greatly enjoyed working with the kids, and many years later those kids, now grown, still remember "Big Eddie" with fondness. He was also employed for many years at Energy Partners in Superior.
As a labor of love, Ed and Guna published "Superior Christian News" for over a decade. This quarterly-distributed pamphlet was sent to interested "seekers" as well as dedicated believers across the United States.
Ed was a member of several professional writer's organizations: Directory of American Poets and Writers, Poets Market, and PEN West (Poets, Playwrights, Editors, Essayists and Novelists [international association] West). In conversation, Ed promoted literature, freedom of expression and Christian virtue.
He was also a member of Superior Assembly of God, where he served selflessly in many capacities including treasurer. For several years, Ed and Guna coordinated the church's free holiday meals for members of the community. Ed was always willing to visit and pray for others and help in any way he could. Countless times he made himself available by accompanying his pastor on "calls" for the purpose of ministering to others. On numerous occasions he assisted a good friend, who was a member of The Gideons International, in distributing Bibles throughout Mineral County.
Blessed with a wonderful sense of humor and infectious laugh, Ed loved goofy toys, costumes, cartoons and super heroes. He was enchanted with birds and animals—wild and domestic, large or small. Ed was especially blessed by two beloved kitties with whom he and Guna shared their home.

As a young man, Ed was an outstanding competitive weightlifter. For ten years he was the strongest man in New England in his weight class. Other activities he thoroughly enjoyed throughout his life were gardening, playing chess, fishing, hiking (The Appalachian Trail) and camping.
Ed is survived by his wife, Guna; numerous cousins, nieces and nephews; his Church Family; and many other lifelong friends.
All are welcome to attend a celebration of Ed's life on Friday, June 24 at 11 a.m. at Superior Assembly of God, 502 Second Ave. East. A luncheon will follow the service.

Recent Headlines
---