New quilt shop opens in Plains
by
TRACY SCOTT Valley Press
|
March 2, 2022 12:00 AM
A new store has opened up in Plains and the community of home quilters and crafters have kept business owner Melissa Compton very busy.
She opened The Fabric Pixie this month because of her love of quilting and wanting to share her talents with the community. Sharing her knowledge seems to come naturally.
Compton has filled the store with fabric, patterns and miscellaneous items and is receiving shipments on a regular basis. She is also excited to start offering quilting classes in the near future, as well as classes targeted to the many area youth organizations.
Compton is a member of the Flatiron quilt guild. This organization donates items to the Sanders County Cancer Network, which in turns helps cancer patience's in the area.

Donations of quilting material, to the Fabric Pixie, are being accepted and would help to keep the charitable effort ongoing.
People can contact Compton through her website at www.thefabricpixie.com or by emailing at melissa@thefabricpixie.com, by phone at 989-239-1083 or stopping by the store at 100 Farmer St., in Plains. Her hours are Monday through Saturday 11 a.m. – 5 p.m.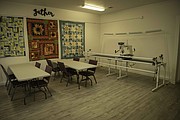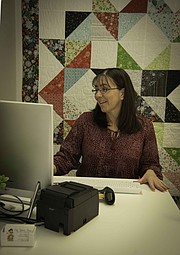 Recent Headlines
---