Baxter leads T-Falls harriers at UM meet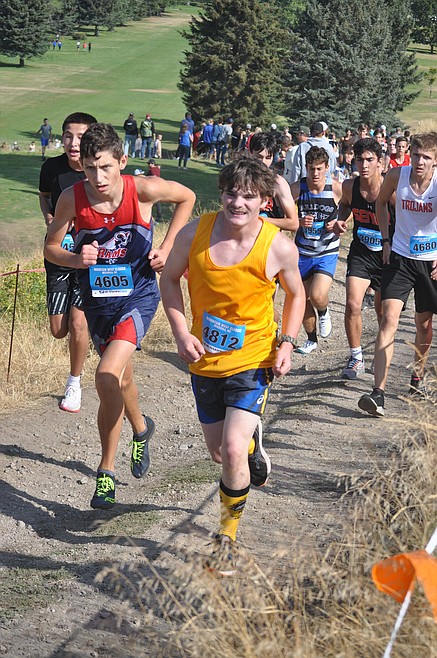 Thompson Falls cross country runner Brock Hill in the middle of the pack as a group ascends a hill on the UM Golf Course during Saturday's Mountain West Classic meet. (Photo by Sarah Naegeli)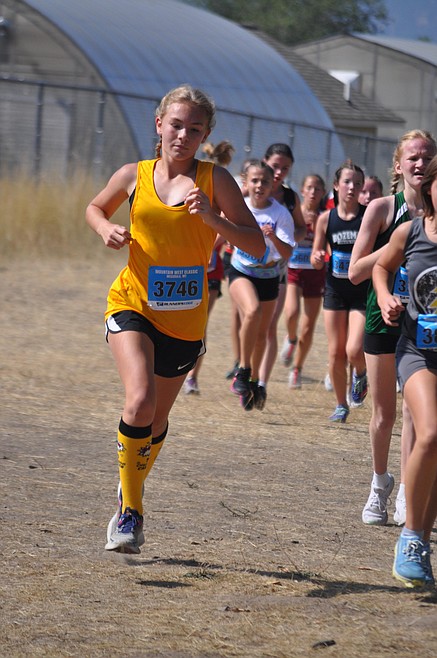 Thompson Falls runner Lexy Franck runs in the Mountain West Classic cross country meet this past Saturday in Missoula. (Photo by Sarah Naegeli)
Previous
Next
It was a sea of runners that swarmed the University of Montana Golf Course pathways Saturday, including a solid batch of Thompson Falls harriers, many of whom turned in outstanding performances in what is one of the biggest cross county meets of the year.
More than 400 runners took part in the Mountain West Classic event, set up over 5,000 meters of the finely landscaped Golf Course.
The event was conducted under mostly sunny skies after a week of smoke from wildfires forced meets such as the Mission Invitational last Tuesday to be canceled out of health concerns.
Thompson senior Ellie Baxter, who is also a member of the school's 4-2 volleyball team this year, led the way for T Falls runners, finishing fifth in the junior varsity classification for runners from small schools. She was also 124th in the girls overall race standings, covering the 5,000 meters in 2:16.87.
Baxter's eighth grade sister, Aubrey, was 44th in the middle school girls category with a time of 21:37.54.
The one day event attracted runners from 92 schools in Washington, Idaho and Montana.
Also doing well for the Lady Hawks was Faith Palmer, 138th overall among girls and 20th in the JV category, covering the distance in 22:25.88. She finished just ahead of teammate Molie Nichols who crossed the finish line at 23:20.21.
Top finisher among Blue Hawks boys runners was Cael Thilmony, who finished 27th out of 400+ runners in the B-C standings with a time of 18:37.52. T Falls runner Brock Ryan posted a time of 20:03.49, good for 55th, while Blue Hawks Blake Schusterman (2:32.13) was 87th; and teammate Simon Armstrong crossed the line right behind Schusterman with a time of 22:39.21.
The Thompson Falls boys finished 15th out of 17 teams in their category, which was won by Mission.
Thompson Falls returns home for its only home meet of the year today (Tuesday) at 2 p.m. on the River Bend Golf Course grounds. A large field of runners from throughout the area is expected for the Thompson Falls Invitational.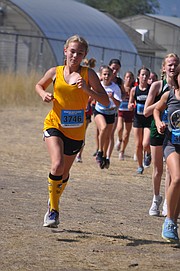 Recent Headlines
---