Rick Jasper celebrates 60 years in business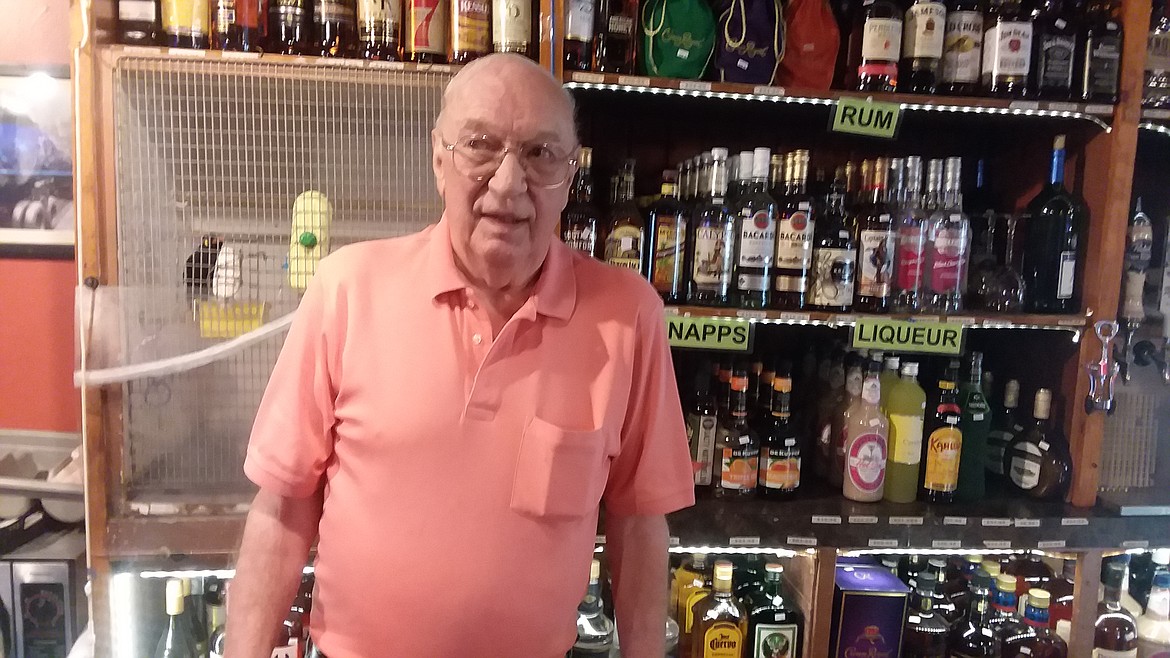 Rick Jasper is owner of the Talking Bird Saloon in St. Regis. (Monte Turner/Mineral Independent)
by
MONTE TURNER
Mineral Independent
|
September 21, 2022 12:00 AM
Earlier this year, Rick Jasper, owner of the Talking Bird Saloon in St. Regis, quietly celebrated being in business for 60 years.
His patrons knew. Some friends knew but so many in the area are not aware that Jasper has owned the bar that long and how it began.
Born in Cusick, Washington, which is 60 miles north of Spokane, Jasper's dad was relocated to Superior to manage the Diamond Match Mill. But he also bought the St. Regis Bar, burning the candle at both ends.
Rick graduated high school in 1959 but because he wasn't 21, which was the minimum age to own a bar, he went to South Dakota and worked in the private sector on the Minute Man missile silos until he was old enough to come home and take over.
His college roommate, Jack Lincoln, managed the bar until Rick came back and bought it.
About the name, "There was already a bird (Mynah) in here when my dad bought it from Telly Johnson and within a few years, everyone was referring this place as The Talking Bird," Jasper shared. "And we've had probably six or seven of them over the years as they last about 10 to 12 years. We used to buy them in Missoula but the last one we bought came from the northeast coast and it cost $6,000. Used to be able to buy them for a few hundred dollars."
Jasper said the current Mynah bird is only a year old and every one of them, no matter the sex, are named George. Asked what changes he's had with customers and the community, he said that so many customers worked at Bennett Sawmill or mined in the vicinity years ago which has all but dried up, especially with Idaho Forest Group leaving about two years ago.
"Highway 135 is what makes St. Regis the busy town it is today," he said, "because you save an hour if you're going to Canada or Flathead Lake or Glacier Park."
Jasper also said that the locals cover the costs, and the tourists are the gravy. When it became a law that bar patrons could not smoke inside the bars, Jasper said there was a little complaining, but his customers understood and went outside.
"It wasn't a big deal at all. Our regulars knew our hands were tied and didn't grouse about it."
Jasper estimates that he has about 80 employees between his bars, restaurant, the Super 8 Motel and the new truck stop, 2 Rivers Station and the 4 Jacks Casino that was the OK Café on Highway 135. But his real estate holdings are much larger as many properties are leased out. When asked, over the last 60 years, which were the most enjoyable, he said, "Oh it's all been good, but when I bought it and those years that followed, I had to be the most fun."
Recent Headlines
---