School spirit on display at Plains homecoming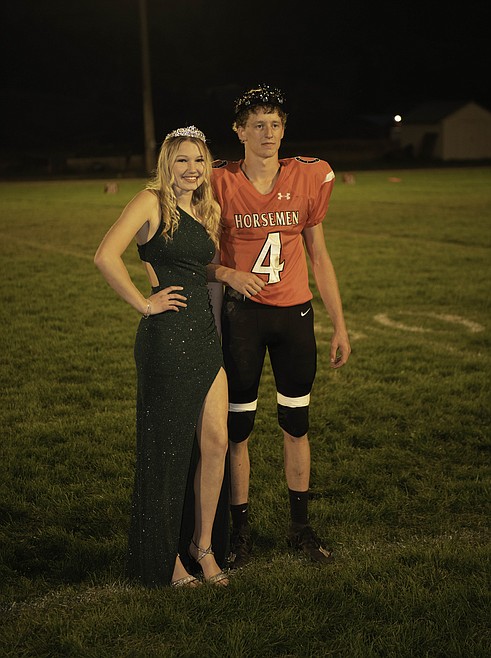 Plains High School Homecoming King Mason Elliot and Queen Piper Bergstrom are crowned at halftime of the football game Friday. (Tracy Scott/Valley Press)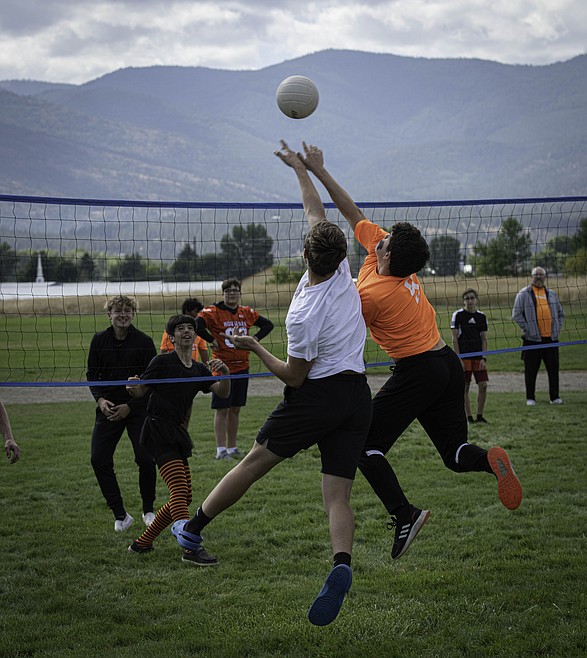 Caleb Lakko and Eddy Perieanez play in a homecoming volleyball match. (Tracy Scott/Valley Press)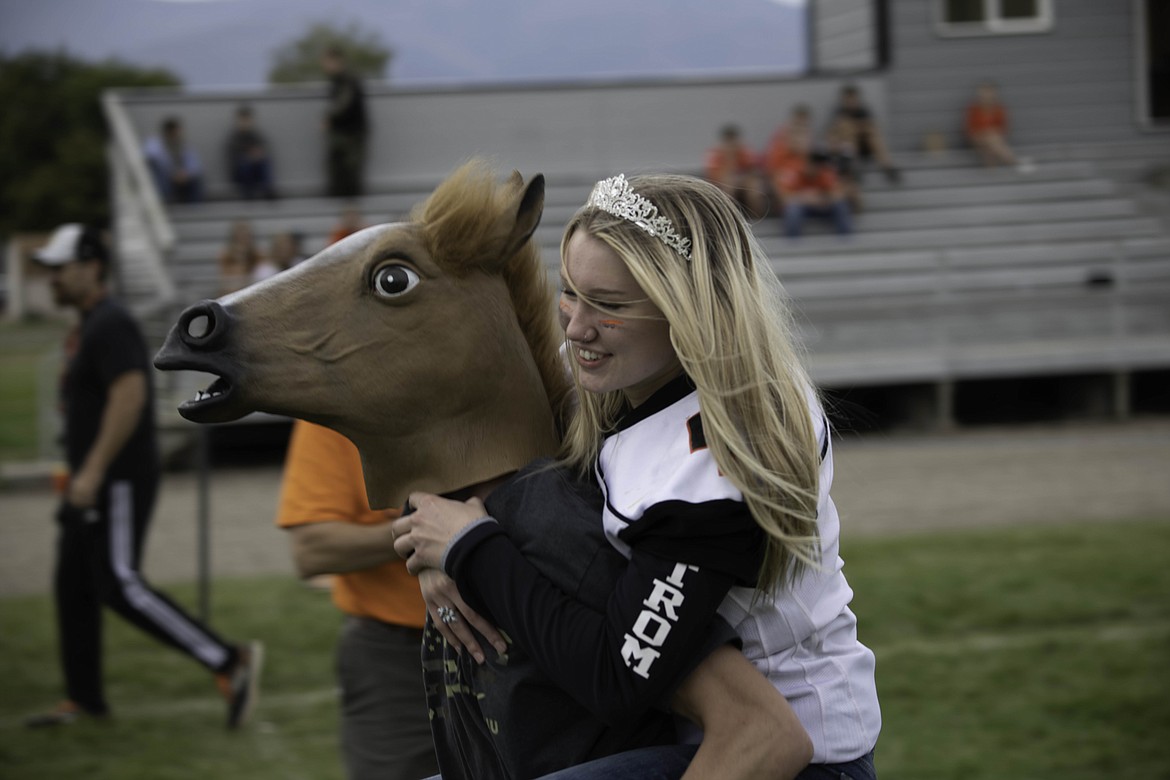 Horsing around at Plains High School homecoming festivities. (Tracy Scott/Valley Press)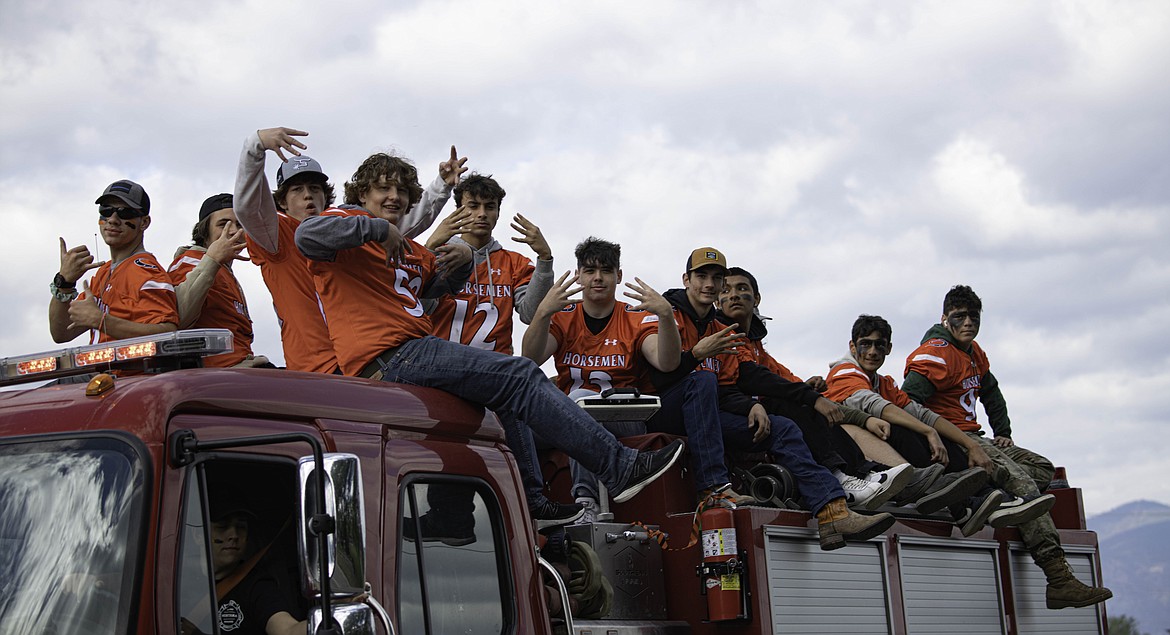 The Plains Horsemen football team in the homecoming parade. (Tracy Scott/Valley Press)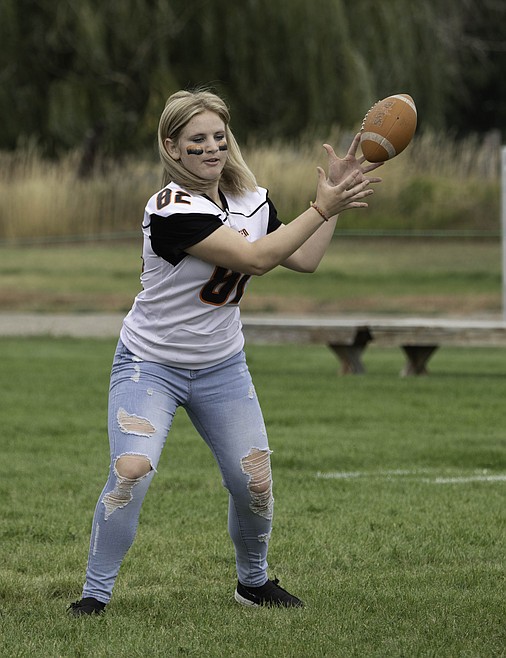 Maddy Blood as quarterback in the powder puff game. (Tracy Scott/Valley Press)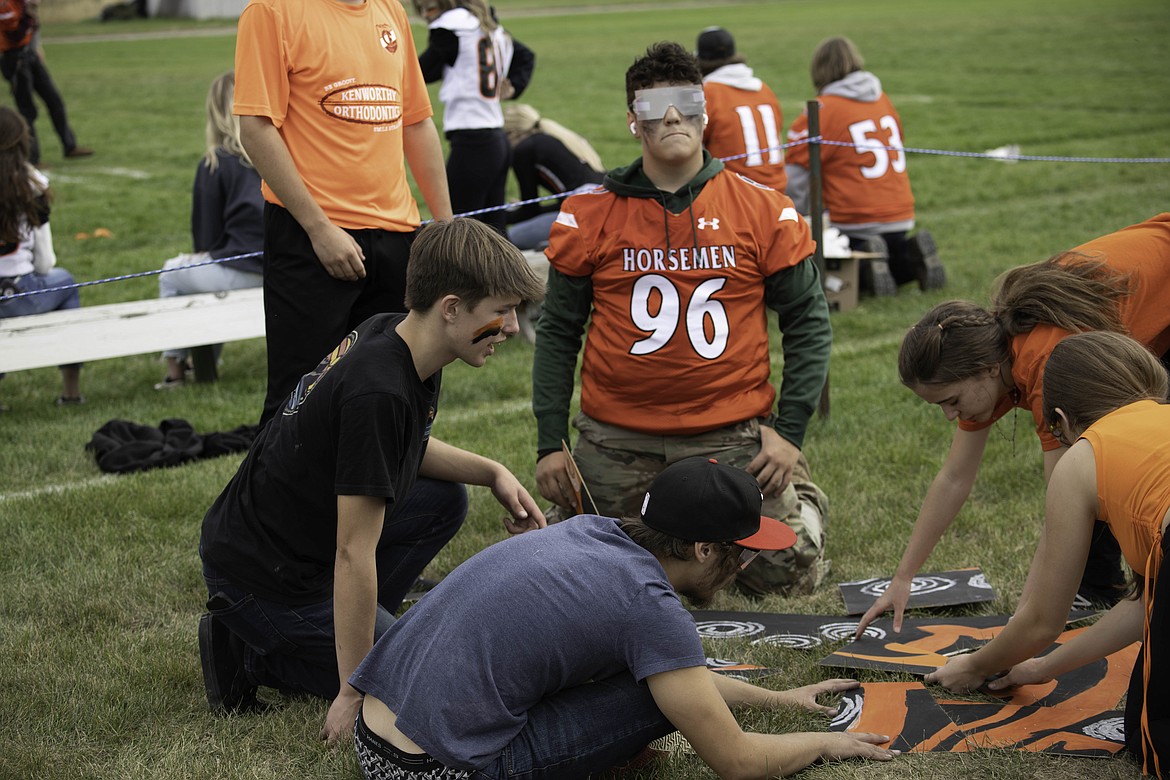 Sophomore James Ovitt in the Crazy Goggles Puzzle event. (Tracy Scott/Valley Press)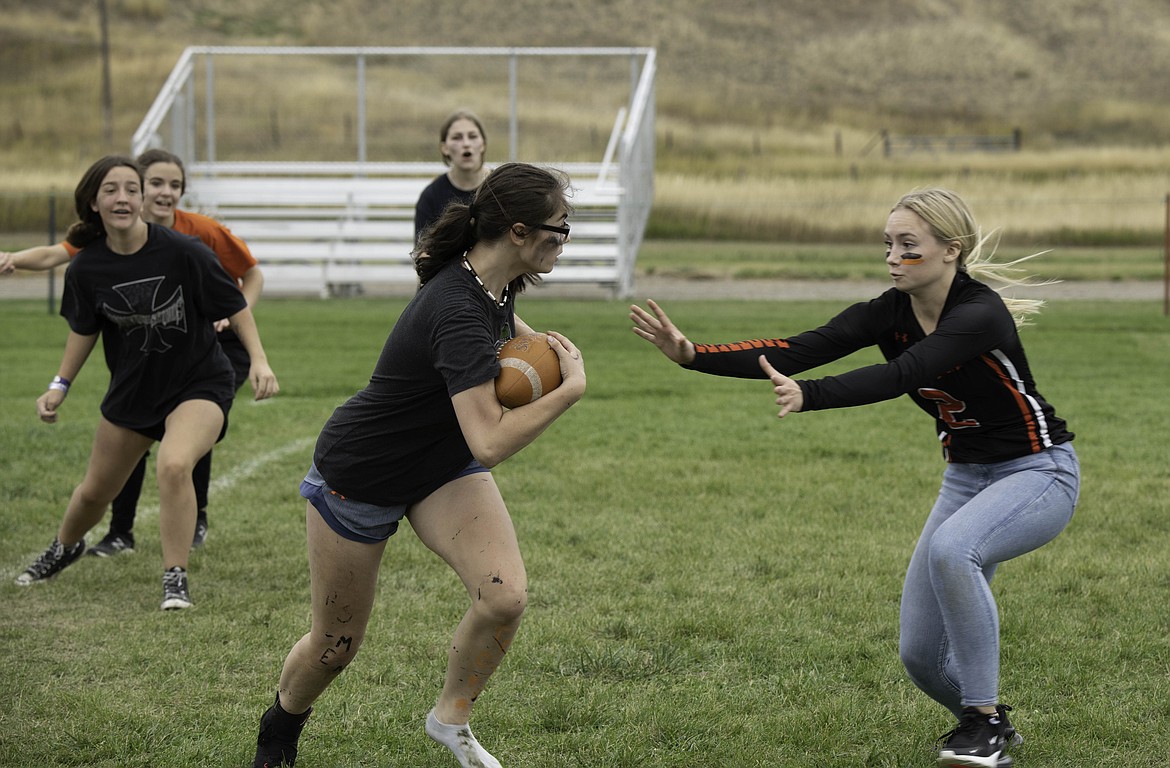 Jaelyn Carr blocks Kay Lynn Boes during the homecoming powder puff game. (Tracy Scott/Valley Press)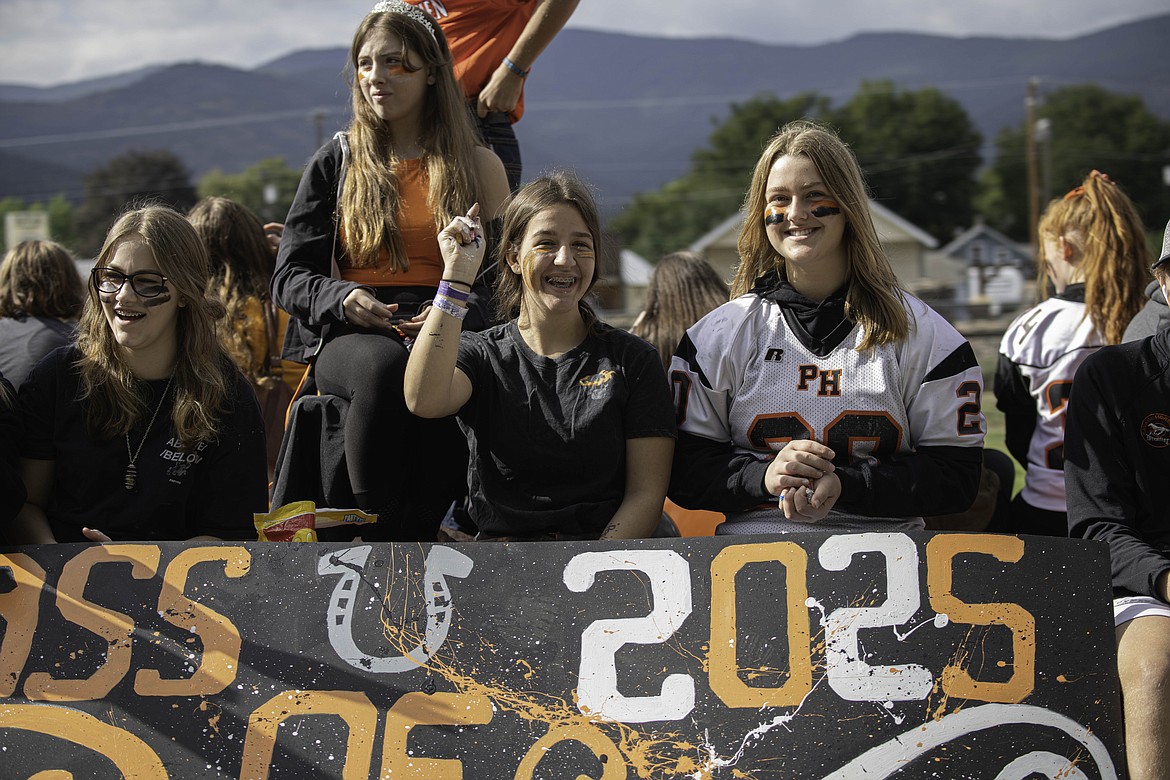 Plains High School's class of 2025 in the homecoming parade. (Tracy Scott/Valley Press)
Previous
Next
by
TRACY SCOTT Valley Press
|
September 28, 2022 12:00 AM
This past week was full of activities in celebration of Plains High School's homecoming week.
Festivities started with the Plains students participating in dress up week.Monday was PJ Day, with the senior class winning in a big way with 88% of the votes. The eight-grade class took top honors on Tuesday's Hawaiian day. Wednesday's hippie day was won by the seniors, with the junior class taking first place on Thursday's hero day. Friday's orange and black day was awarded to the senior class.
Students in Plains spent Friday preparing for a day full of homecoming activities. The day started off with a parade through town featuring individual class floats. The always poplar football team was riding on top of a Plains-Paradise Volunteer fire engine.
Following the parade each student took part in the many events of the Horsemen Olympics. The tug-of-war contest was won by the seniors, followed closely by the freshman. The junior class took top honors in the Hungry Hippo event. The senior class swept each of the following contests. King and Queen games, powder puff football, boys volleyball, crazy goggles puzzle, and the watermelon relay.
During halftime of the Plains Horsemen v. Valley Christian Eagles football game, a new 2022 Homecoming King and Queen were crowned. Those honors were given to Mason Elliot as King and Piper Bergstrom as Queen.
Recent Headlines
---