Robert Quackenbush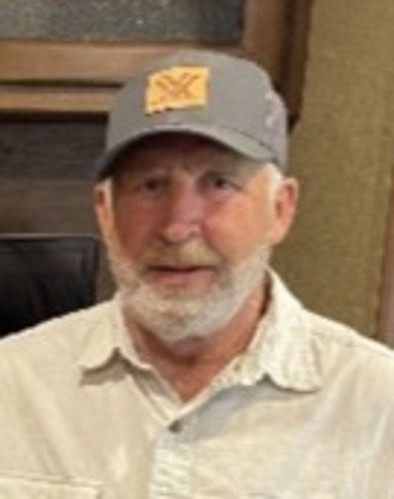 Robert "Bob" Lynn Quackenbush, 67, was brought home by his heavenly Father on Monday, March 27, 2023, at Monument Health Hospital in Rapid City, South Dakota.
Bob was born Jan. 14, 1956, to Robert and Ilene (Lindenberg) in Cando, North Dakota. He attended Egeland High School and grew up on a grain/dairy farm, where he acquired many valuable skills that he would use throughout his life. In his teen years, Bob lived on the edge, occasionally testing the limits of his parents and the cops...."catch me if you can" was one of his favorite adrenaline rush activities. Alcohol use lead Bob on some wild paths, but he gave it up for good in his mid-30s, which brought him down a much tamer road. Bob loved anything fast and dangerous, whether it be a horse, snowmobile, motorcycle, muscle car, or pickup.
Bob married Marilyn Oyloe on Nov. 16, 1984, in Dickinson, North Dakota. On March 22, 1986, they welcomed their only child, a son they named Kyle Ray. Bob and Kyle shared a lot of outdoor memories of hunting, trapping, and snowmobiling. During most of Kyle's childhood years, Bob worked road construction for Northern Improvement, which often took him away from home, but Bob would drive several hours to get back to as many sports functions as possible. Bob had a diverse work history that included long-haul trucking, dispatch, heavy equipment operation, oilfield work, and, lastly, work at a feed store, which was the perfect retirement gig! Proverbs 12:10 states a righteous man cares about the needs of his animals. Bob was especially fond of horses, cows, and dogs. In fact, the night before his heart attack he was caring for rescue horses.
In 2004, Bob spotted a woman on the dance floor that looked like a challenging prospect and his pursuit turned out well, as he married Shelly Njos on October 20, 2007. They began their union in Dickinson then moved to Williston, North Dakota; and Plains, Montana, and, finally, Rapid City, South Dakota, to be closer to family. Bob adored the times he spent with his grandchildren.
Their fondest memories together were made the town of Plains, where life was good. Here their faith journey grew stronger as well as some endearing friendships. They loved serving the needs of this quaint little community, always up for a new project. They also were avid pickers who traveled the area hunting down antique treasures. Bob was a true Ford man and would wander the backroads in search of the next great find!
Grateful for having shared his life are his wife, Shelly; siblings, Jeanie and Tim Wiener, Pam Berg, and Susan and Pat Flanagan; step-daughter, Lindsey and Aaron Volesky and grandkids, Breka, Brityn, Bjella, Boston, Bennet, Blake, Blaire, Belen, Brigitta, and Banks; step-son, Tyson and Natalie Bolinske and granddaughters, Piper, Hazel, and River; Aunt Marcia and Uncle Larry Thiel; Aunt Patti Snavely; and many nieces, nephews, and cousins. Special recognition goes to dear friends/adopted parents Jim and Barb Shallenbeger of Plains, Montana. And finally, his beloved dog Hank.
Bob was preceded in death by his father, Robert Quackenbush, Sr.; mother, Ilene Quackenbush; and son, Kyle Quackenbush.
Memorial donations may be directed to an organization of choice or to Teen Challenge at www.teenchallengeusa.org. Checks can also be made payable to Teen Challenge and mail to: PO Box 249 Ozark, MO 65721
Memorial Services will be held 11am on Saturday, June 17, 2023, at Plains Bible Chapel in Plains, Montana.
Arrangements are with Kirk Funeral Home, Rapid City, SD.
Recent Headlines
---