Family-owned food truck marks 20 years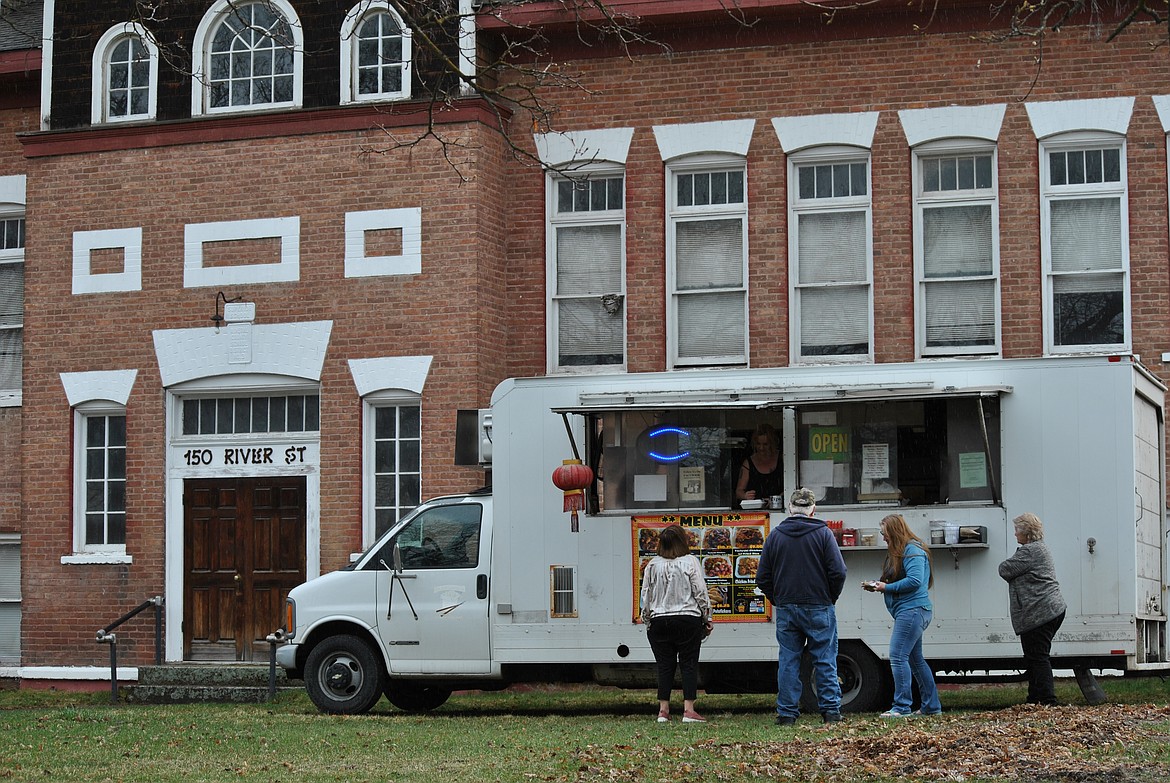 Even on a dreary wet spring day, the Golden Chopstick can draw a crowd on Tuesdays in Superior. Residents look forward to that day each week when the white food truck rolls into town, co-workers gather a list of orders to bring back to offices and businesses. And friends and neighbor's are offered the chance to mingle and catch up while waiting for their food. (Amy Quinlivan/Mineral Independent)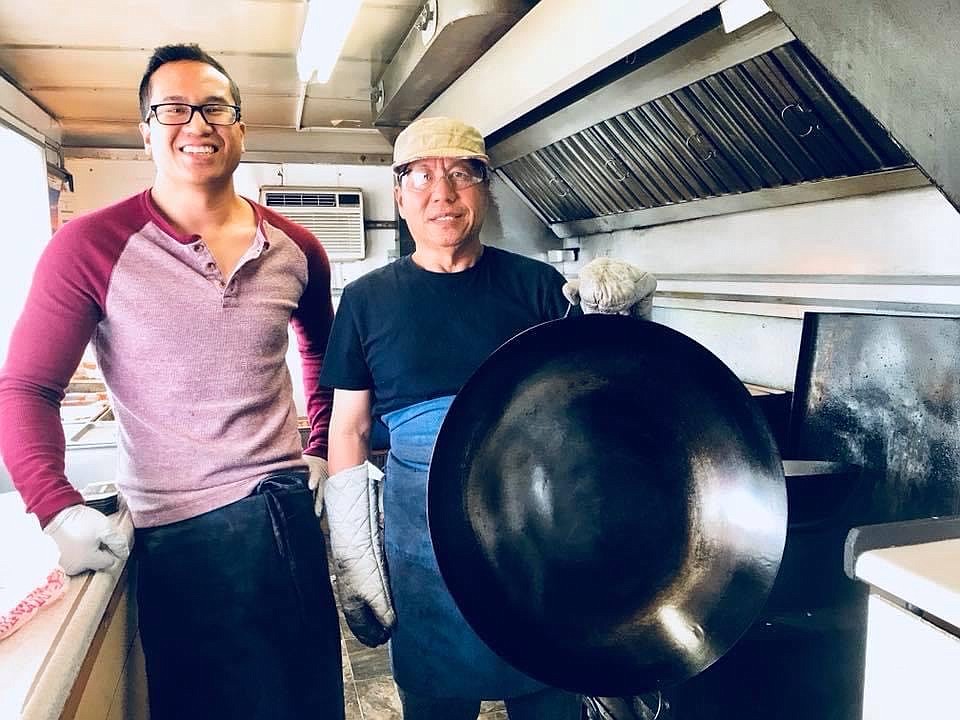 Tom Moua and his uncle Pang Lee, one of the Golden Chopstick's original founders. (Photo courtesy/Tom Moua)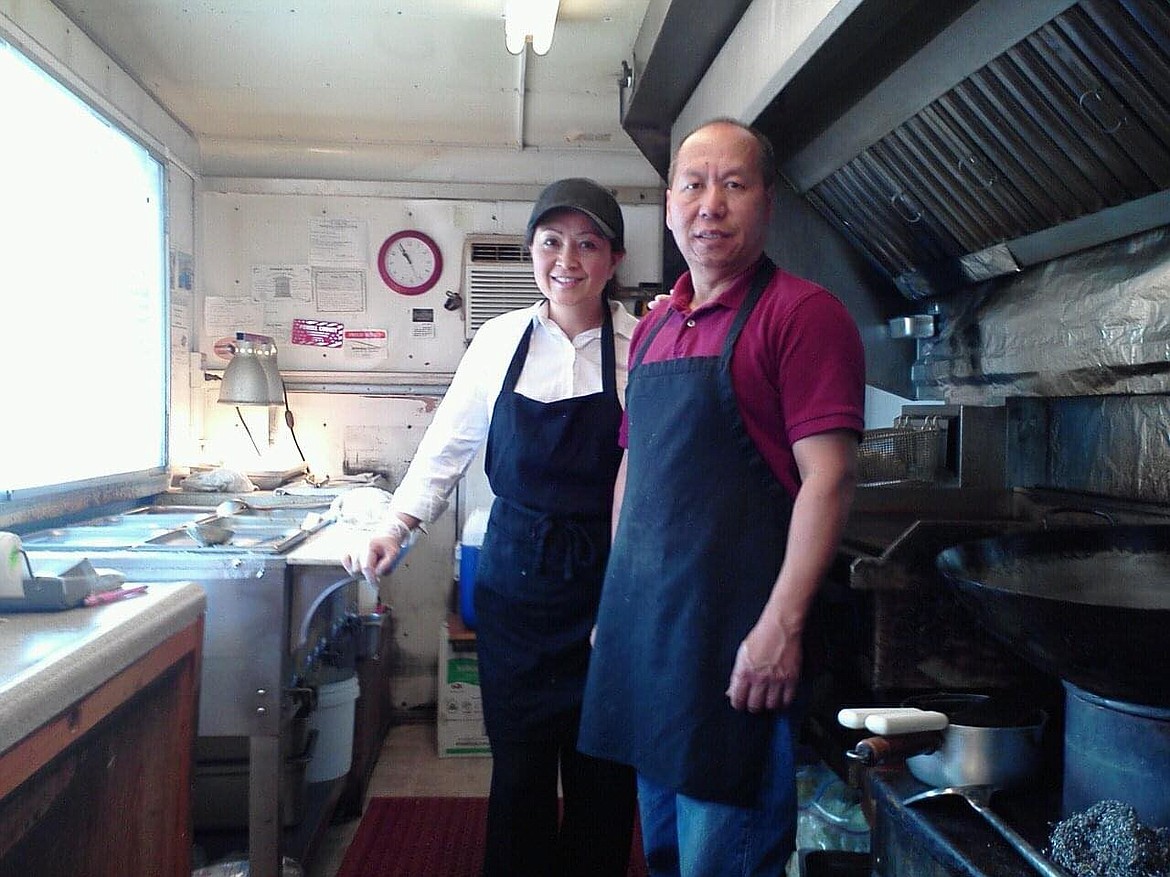 Tou and Pang Lee started their food truck business 20 years ago, and for over a decade now the locals from Superior have been thoroughly enjoying the Golden Chopsticks delicious food. (Photo courtesy Tom Moua)
Previous
Next
by
AMY QUINLIVAN
Mineral Independent
|
April 19, 2023 12:00 AM
When Tou and Pang Lee first opened their food truck, the Golden Chopstick, in 2003 it was born out of a necessity with a little bit of dreaming mixed in.
Now 20 years later, this beloved lunch on wheels that makes its weekly Tuesday stop in Superior is celebrating an impressive milestone and also reflecting back on its beginnings and sweet successes.

The mobile restaurant that serves up everybody's favorite Chinese dishes on the front lawn of the old school is now run by the founder's nephew, Tom Moua, of Missoula.
"My aunt was a hair dresser at the time and loved to cook. While being a hair dresser she began to get carpal tunnel in her hands," he recounted. "That was when the idea of the food truck came alive. I had other uncles in the restaurant business at that time and they asked for help with some recipe ideas and had an uncle in Billings help build the current truck for them."
Moua and his wife Mary now operate the family run food truck.
He shared, "I was born and raised in Missoula. My parents are originally from Laos. My aunt, uncle and parents came over after the Vietnam War in 1975. My dad's brother was a high-ranking officer during the secret war in Laos and the CIA officer that recruited the Hmong people to fight the war was originally from Missoula. When the CIA pulled out of the war, that was how my family landed in Missoula."

Working in the restaurant industry for nearly two decades, Moua has learned a lot.
He said, "My family used to own a Thai and Chinese restaurant in downtown Missoula, called Thai Spicy in 2003. Prior to that I lived in Seattle working for Acura as a parts manager."
When Moua's aunt and uncle initially got the Golden Chopstick rolling its first venue was out in Philipsburg.
He stated, "From there it was trial and error; during that time food trucks weren't as popular as they are now. So, it was a real struggle."
When business was fresh and new, they tried first in smaller towns, at local festivals and fairs, and eventually settled into the current route they have today.
It's a demanding and full work week for the Moua's and their employees in each town. Homebase for the couple and the food truck is in Missoula. They are open and serving food six days a week. Monday, they travel to St. Ignatius, Tuesday brings them to Superior, Wednesday is their longest haul to Deer Lodge, Thursday up to Ronan, Friday over in Plains, and Saturday they head to Seeley Lake.
Each work week they drive a total of roughly 750 miles.
And as if commuting long miles wasn't difficult enough, Moua explained,
"Our biggest challenges are having the truck or generator break down, and more recently was Covid and the new regulations in certain towns." But he added that mechanical issues can be just as tiresome as contending with Montana's brutal weather.
Their season normally starts up mid-March running until the middle of October.
But Moua noted, "Opening is also weather dependent from year to year. Sometimes we get to open in the middle of March and some years we would have to wait until it is warm enough to start, so the pipes don't freeze and break."
In each location they must acquire permission from landlords or business owners to be able to park on private lots or in some cases they reach out to the city if they need to park in a public space.
In all reality though, this hardworking and diligent crew doesn't have much down time.
Moua detailed, "On our days off we are prepping and getting supplies ready for the following week. There is not a real day off, it seems that there is always something to do. It could be prepping or running errands for supplies."
Yet day to day as they battle the elements, and make the long drives
Moua exclaimed, "The best part of the job is being able to bring smiles to our customers, the customers we meet, relationships with our customers."
Since he and Mary took the wheel and the wok, they have added several new menu items and upgraded the ordering process to be more efficient. The couple is well aware that their customers are on a tight schedule to order and get back to work themselves.
Moua acknowledged, "I hope to run the truck as long as I can. As far as my kids taking over in the future, I'm not too sure if they would. It is a lot of work and not cut out for some people. I can only hope that we can keep it going forever."
Future goals for the truck are to possibly incorporate new technology such as an online ordering process.
He said, "So that way o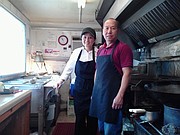 ur customers can pre-order and just come pick it up if they are in a time crunch."
With summer coming soon, you'll find the Golden Chopstick in its regular spot down on River Street, Tuesdays 10:30 a.m. to 1:30 p.m. There are a few weeks when the truck is closed however.
The Moua family also operates another food truck, Montana Q BBQ, which can also be found on Facebook. Each year they travel to compete in a national BBQ contest. And when their trucks aren't catering for holidays, or weddings in the off season, they do take time for family travel and spending quality time with their kids.
Next time you order your favorite combo meal and egg rolls, make sure to give them a heartfelt congratulations on 20 years!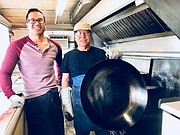 Recent Headlines
---