Couple revamps Plains nursery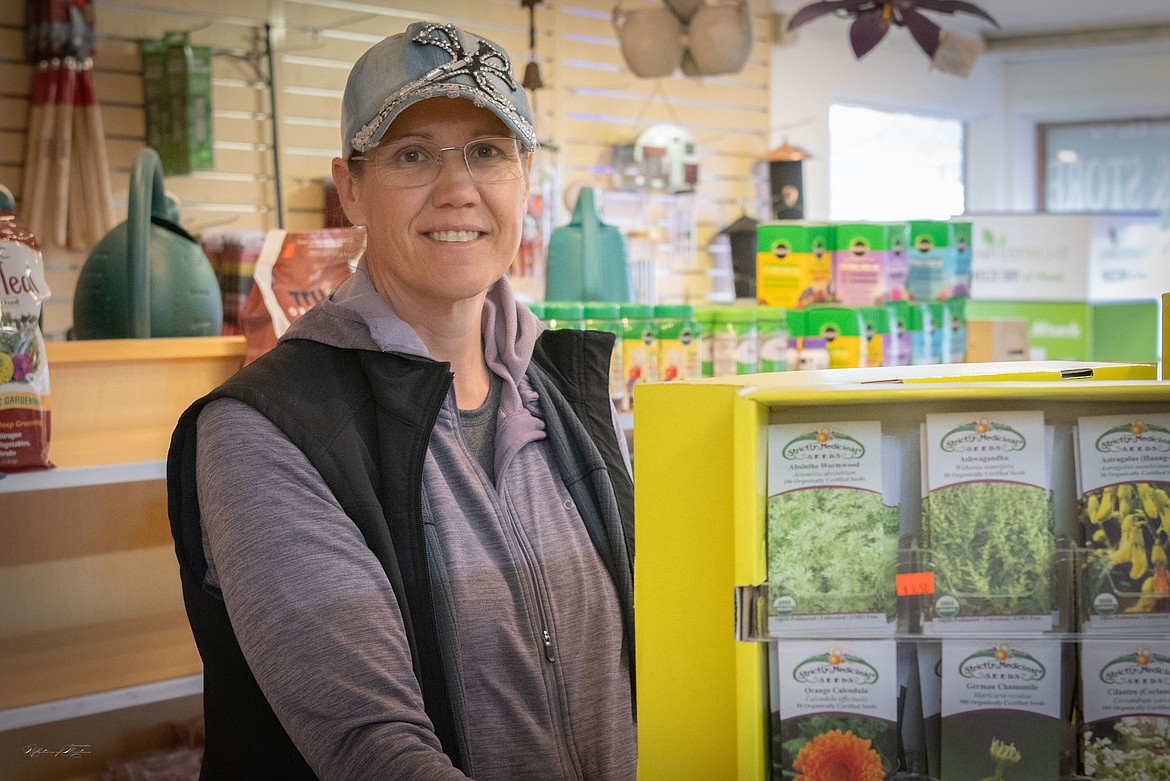 Wild Plains Nursery owner Robin Lewis. (Tracy Scott/Valley Press)
by
TRACY SCOTT Valley Press
|
April 26, 2023 12:00 AM
Plains now has a one-stop shop for everything a person needs for outdoor planting.
Same location, but new name: Wild Plains Nursery's new owners, Robin and Don Lewis, purchased the Mangy Moose Nursery and Dollar Store location and have made major construction improvements.
Robin has given the store a new, brighter look and she has made a huge increase in inventory.
The Lewis's have been living in Plains for the last two years and saw that the Mangy Moose nursery was for sale. With Robin's interest in horticulture, they decided to purchase the nursery last year. Robin's major in school was ornamental horticulture, but she ended up finishing school in the medical field as a nurse.
Robin said her goal for the store is to "go from seed to pantry, growing your own food and being able to preserve it through canning, freeze drying or freezing."
She said that they stock all the equipment to accomplish each type of preserving. Stocked items include pressure canners, fermenting products, dehydrators, slicers, vacuum sealers, scales, meat grinders and field dressing equipment for hunters. She also has wine presses and sourdough kits.
Robin also carries a line of 40 plus scents of homemade soaps produced in Plains.
Robin is stocking a large variety of fruit, ornamental and flowering trees with annuals and perennials arriving when the weather warms up. She is hoping to have a freeze-drying service in place by this fall.
Store hours are Monday through Saturday 10 a.m. – 6 p.m.
The store phone number is 406-826-0114.
Recent Headlines
---