Whitepine Grange celebrates 85th year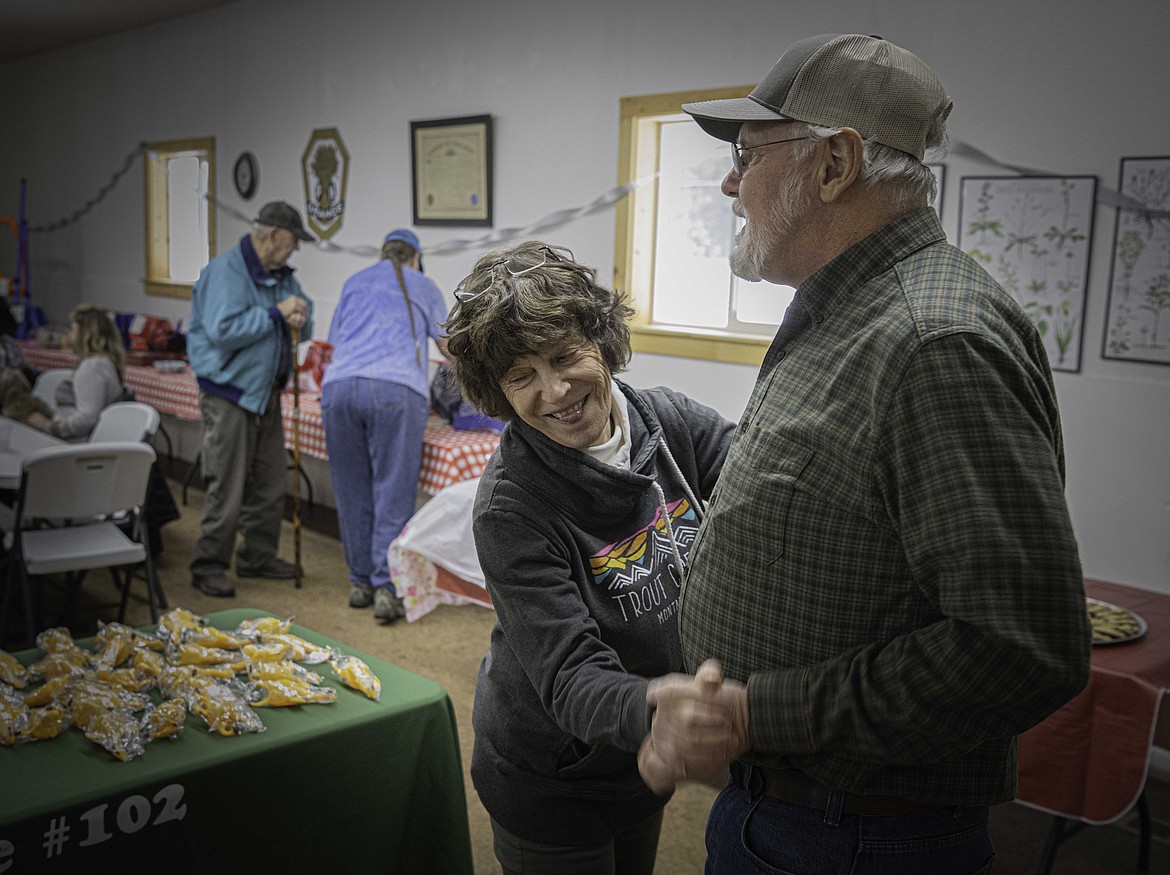 Patty English and Guy Engebretson enjoy the first dance of the evening at the Whitepine Grange. (Tracy Scott/Valley Press)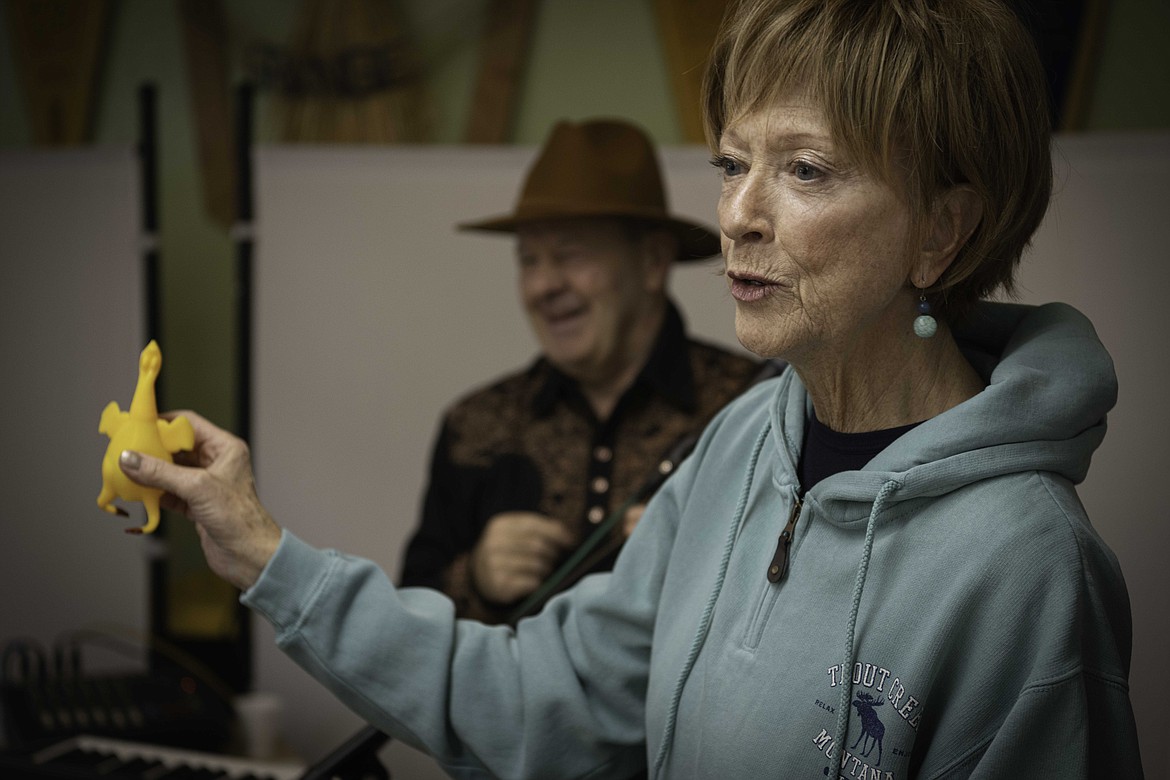 Jen Manning introduces the door prize, the yellow chicken squeeze. (Tracy Scott/Valley Press)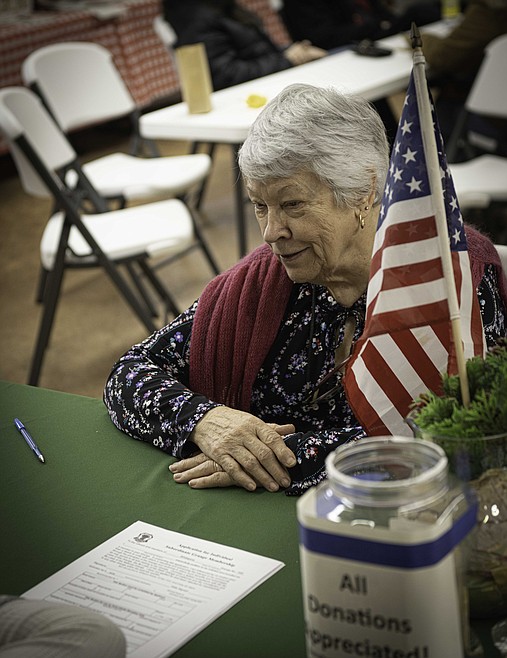 Kathy Hill keeps track of donations at the Whitepine Grange. (Tracy Scott/Valley Press)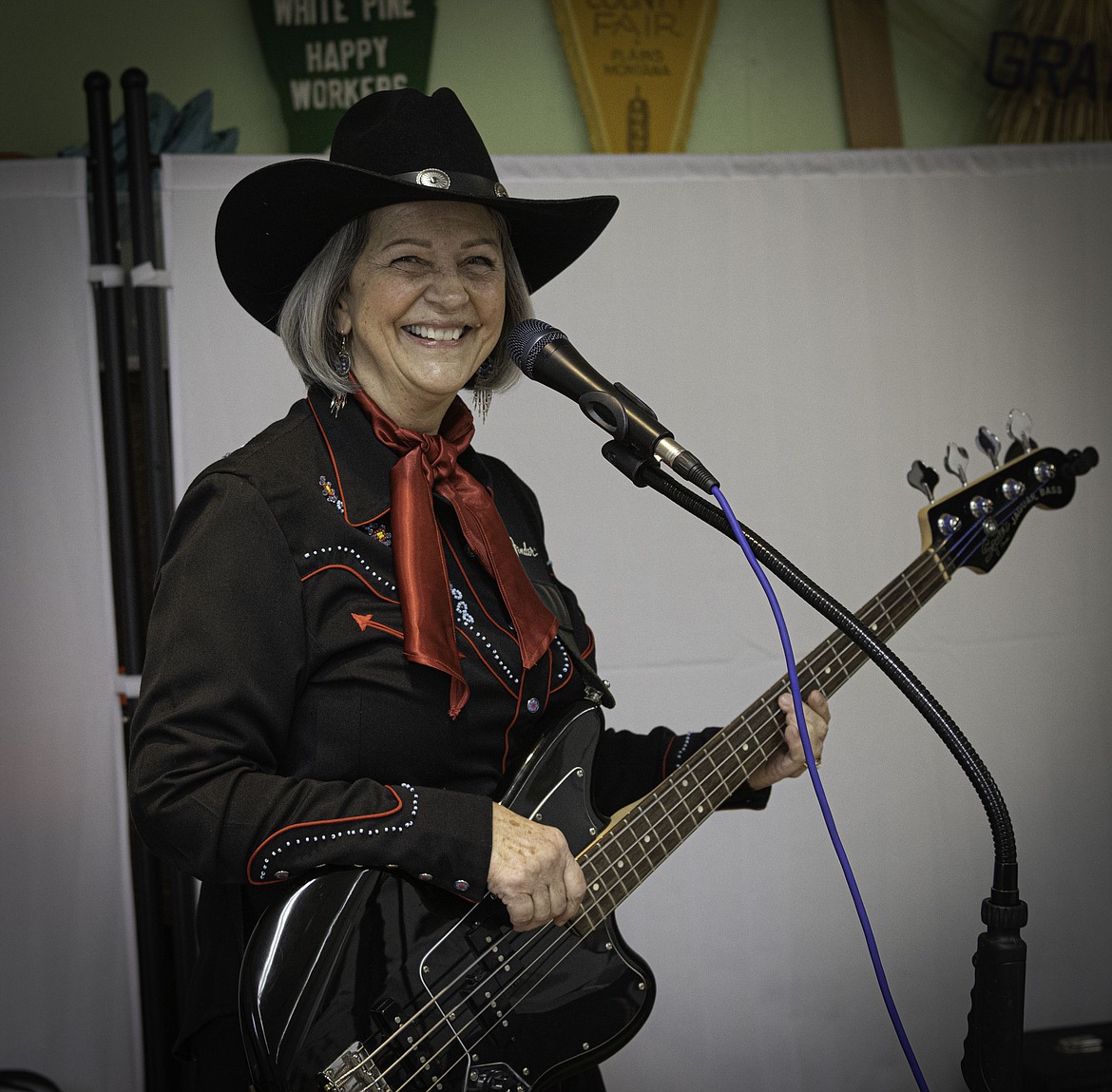 Deb Oliver is lead singer and bass player of the Band Western Sky Band. (Tracy Scott/Valley Press)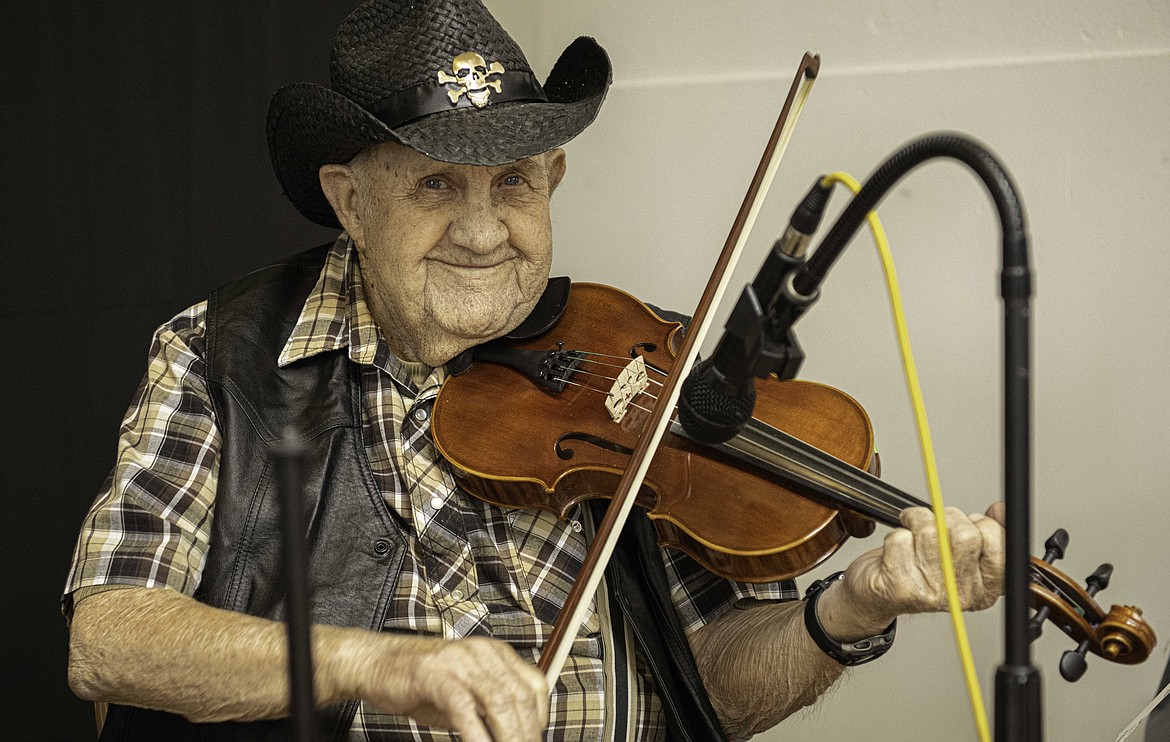 Bob Sink, 90, plays the fiddle at a celebration at Whitepine Grange. (Tracy Scott/Valley Press)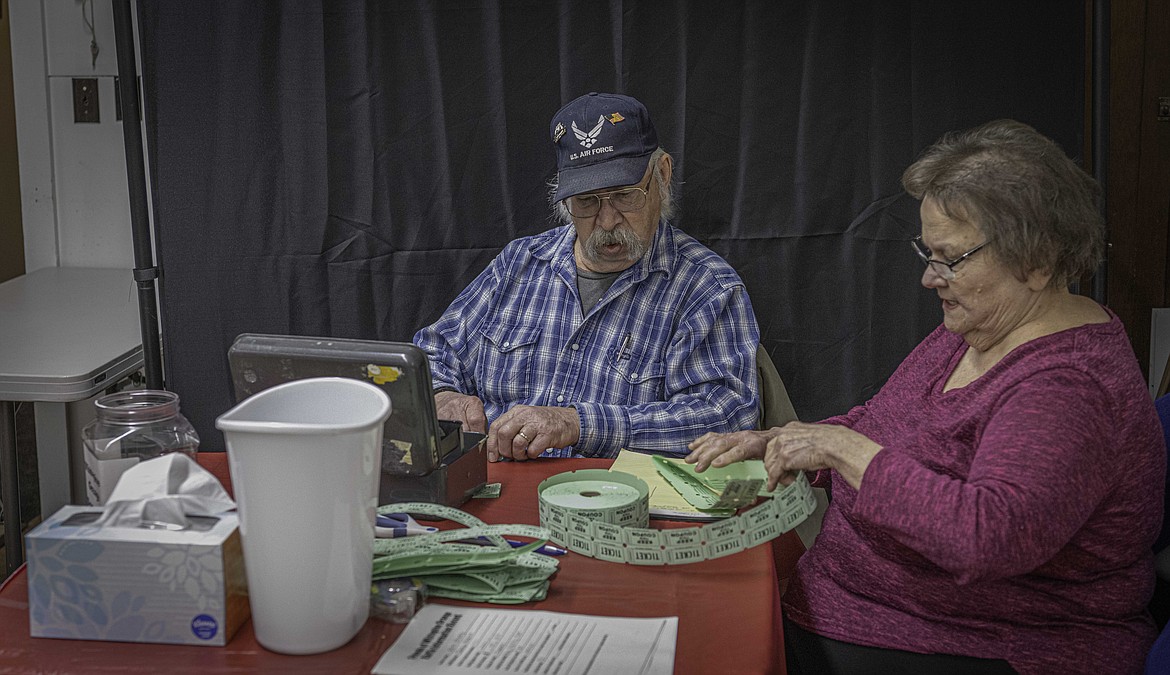 Ruth and Will Tucker helping out with raffle sales. (Tracy Scott/Valley Press)
Previous
Next
by
TRACY SCOTT Valley Press
|
January 18, 2023 12:00 AM
Whitepine Grange members and local residents came together Sunday to celebrate the organization's 85th year serving the Whitepine area.
Grange President Jen Manning has been planning for this day over the last couple of months with the help of Dave Oliver.
On Jan. 14, 1938, Whitepine Grange received its charter and made the Whitepine school their first home. The Grange continued to meet at the school unit it burned down in the early 1960s. Construction on their current location started in 1962 and was completed in 1963.
Sunday's celebration included band members Dave Oliver on keyboard and singing, with Deb Oliver on bass and Keith Meyers on guitar, from the musical band called, The Western Sky Band based out of Trout Creek. The band performs locally and can also be seen playing in Virginia City. Fiddle player, 90-year-old Bob Sink, made a special appearance. Singer Doug Grimm was asked to join the band and help entertain the crowd.
Numerous items were raffled off with half of the proceeds being donated to the Trout Creek School Library. President Manning said she hoped to have more fundraisers in the future and partner with other nonprofit organizations like the Rex Theater and the future Trout Creek Food Bank.
Manning was excited to show off the many construction improvements on the grange that have been finished over the past year. More improvements are planned for the upcoming year to better serve the community.
The grange is available for wedding events and other local activities.
Manning expected around 100 people to attend their celebration. She also stated that the Whitepine Grange has seen membership increase to over 50 members during the past year.
Recent Headlines
---