Plains welcomes new school superintendent; board reviews bus contract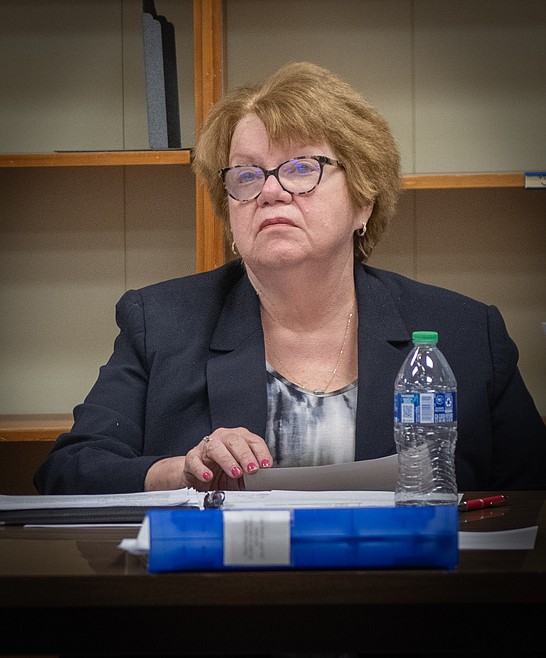 Plains Public School Superintendent Dr. Kathleen Walsh. (Tracy Scott/Valley Press)
Chad Revier, owner of Revier Transportation, discuss school bus contract changes with the Plains School Board. (Tracy Scott/Valley Press)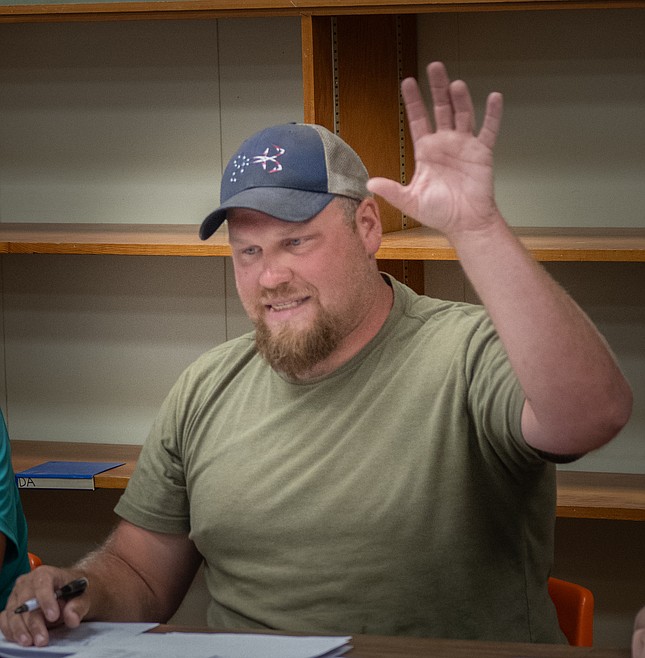 Plains School Board chairman Beau French. (Tracy Scott/Valley Press)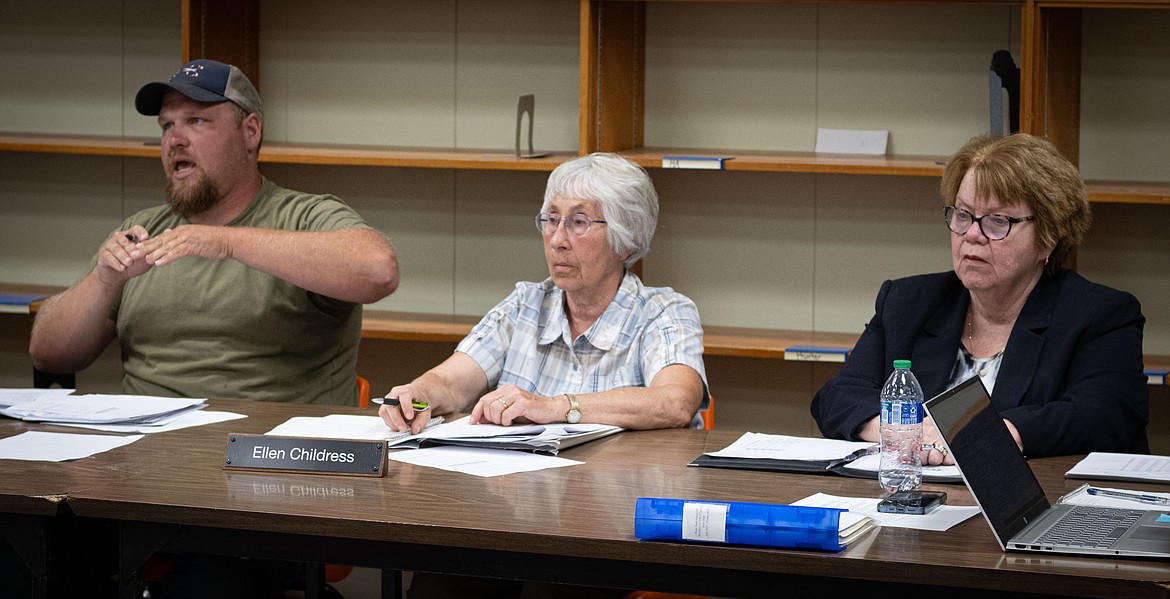 Plains School Board trustees Beau French, Ellen Childress and superintendent Dr. Kathleen Walsh discuss proposed activity pass fee changes. (Tracy Scott/Valley Press)
Previous
Next
by
TRACY SCOTT Valley Press
|
July 26, 2023 12:00 AM
Plains School Board of Trustees welcomed the new District No. 1 Superintendent Dr. Kathleen Walsh during their July meeting.
Walsh brings to the superintendent position a Ph.D in school administration and moves to Plains from the New York City area. She has roots in Western Montana through her husband, Denis Munson, who grew up in the Eddy Flats area and graduated from Thompson Falls in 1957.
The board's major discussion was about the school bus contract with Revier Transportation. The lengthy discussion revolved around how the cost per mile was figured by the school district for extracurricular activity bus usage. Chad Revier, owner of bus company, requested that the per-mile figures need to change to recover a loss in revenue.
The board agreed to increase the cost per mile over 17,000 miles from $1.80 per mile to $2.40 per mile.
Also at the meeting, trustee members discussed the rehire of current baseball coach Rick Powers. The discussion was tabled until additional information could be obtained for the next meeting.
The resignation of Holly Blood, a paraprofessional and Junior High School Athletic Director was accepted.
Another lengthy discussion was made around the proposal to acquire personal Chrome Book laptops for grades seventh through 12th. The proposal will continue to be discussed during the next meeting.
The Booster Club approached the board about separating their organization from the school district. Concerns were raised about the separation from both trustees and from public comments. Trustee members felt that a special meeting will be needed to address the separation issue.
The last major item on the agenda was the increase in activity pass prices. Trustee members felt that the Plains activity pass pricing needed to be in line with other school districts. Discussion revolved around the need to increase activity passes, or increase ticket prices at the events, or increase both.
During public comment, local resident Mary Halling asked if school board members are provided curriculums and if there is a review process that is open to the public. She also asked the board about their views on gender identity and the school district's policy on transgender issues.
Board chair Beau French stated, "We will not be answering your questions," adding that her questions must be added to the agenda during the trustees next meeting.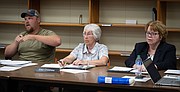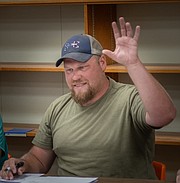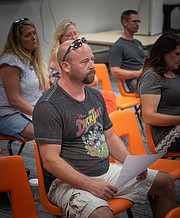 Recent Headlines
---