Small engine students roar on go-kart track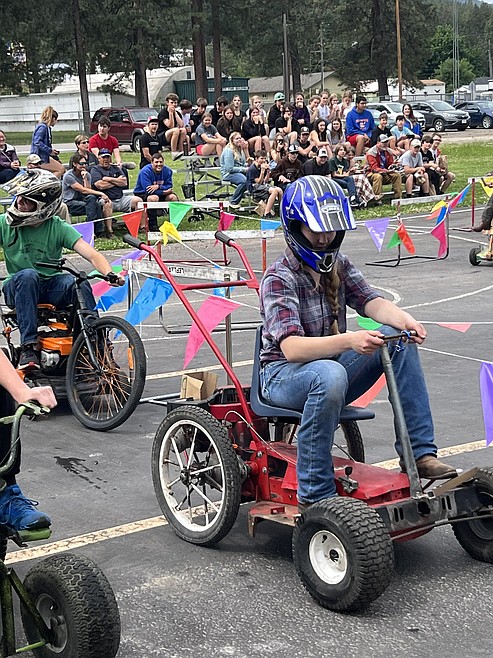 Riley Tweed races a go cart built in Superior High School's small engine class. (Kami Milender photo)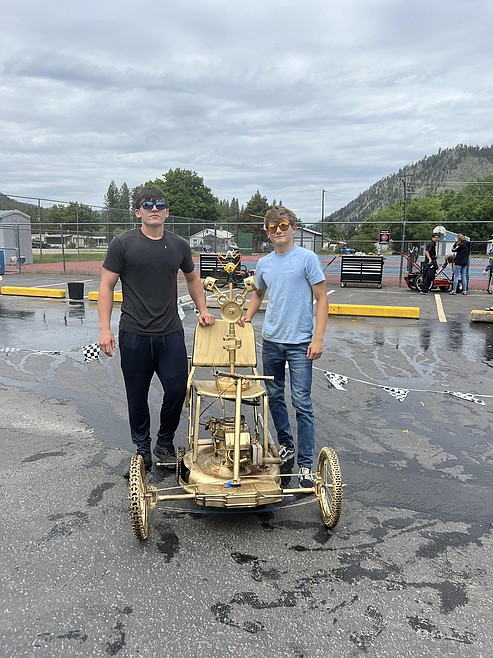 Race winners Wathen Reese and Micah Acker. (Kami Milender photo)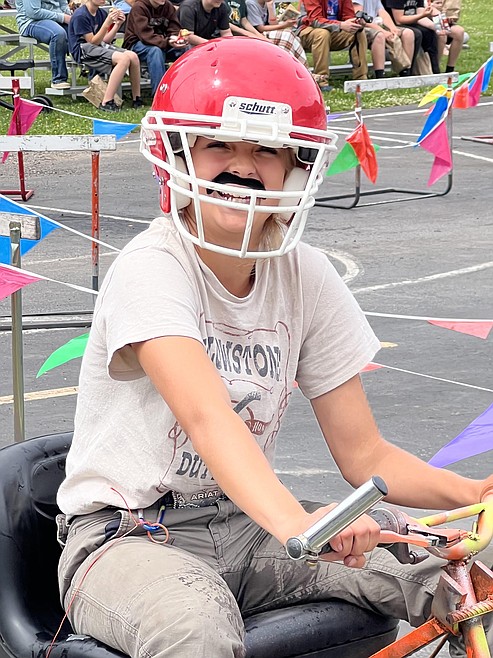 Alysha Ryan races a go cart built in Superior High School's small engine class. (Kami Milender photo)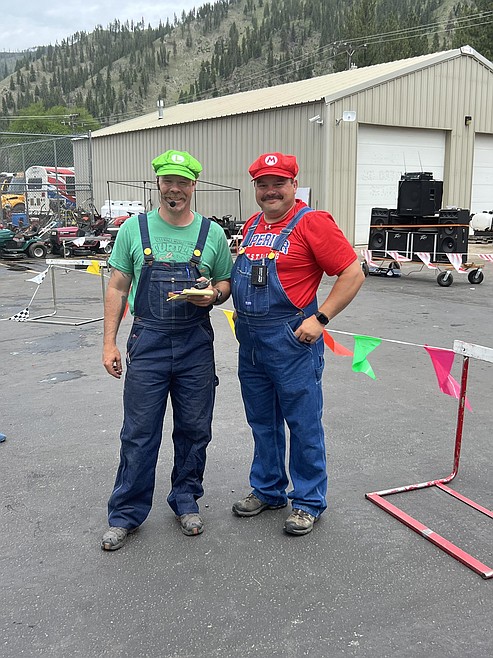 Matt Doughty as Luigi and Chris Clairmont as Mario. (Kami Milender photo)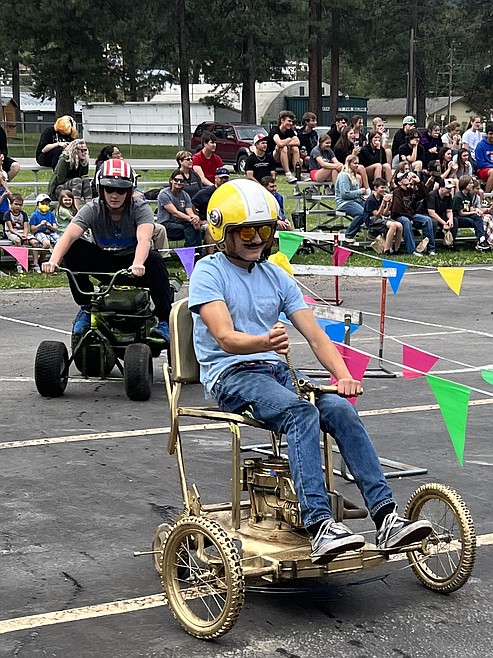 Micah Acker rounds a corner on the go cart track. (Kami Milender photo)
Previous
Next
by
MONTE TURNER
Mineral Independent
|
June 7, 2023 12:00 AM
One can easily say that the first year of small engines at Superior High School was a game-changer for many students.
"They are actually four-stroke certified once they graduate," said Matt Doughty, who put the curriculum together on a vision that he had with former superintendent Scott Kinney. "Scott liked the idea and between some special grant money and finding room in the bus barn, I had 27 students at the beginning of the year in three different periods," he said.

Doughty was a student of Kinney's years ago when both lived in Plains and even played football and wrestled for coach Kinney, so their relationship was already solid when Kinney approached him to join the Superior school maintenance team last year.
"That got my foot in the door and then we started exploring the curriculum for small engines," shared Doughty who had received his teacher's certificate by now.
For a new program and curriculum, Doughty wanted it to be fun.
"The idea was to give students a chance to have hands-on experience and creative opportunities to build a go kart however they wanted in a learning environment. We had 12 karts getting built overall the semester and seven made it onto the starting line of race day," he said.
But it wasn't going to be a cakewalk either, as students had a few guidelines and recommendations.
"The go karts were built using thrown away walk behind lawn mowers and salvaged parts," Doughty explained. "Buying new or bolt on items was discouraged because I feel it didn't engage students using resourceful problem solving. Because of the salvaged resources there were several creative ideas that the students came up with. We had rear pivot steering, riding mower transaxle swaps, deck spindles used as wheel hubs, and even bicycle drivetrains. Most of the go karts were made using parts from several different decades."
So, to celebrate the end of school, the seven go-carts that made the cut were paraded in front of a sizable crowd last week which was well received by spectators, students and staff. The champions were Micah Acker and Wathen Reese on the "Golden Boy." They completed 38 laps in 30 minutes.
For the 2023-2024 school year, Small Engines will begin its second year and for those students who completed it this year, introduction to deisel engines will be offered.
Recent Headlines
---