Wayne Edwin Boyce, 66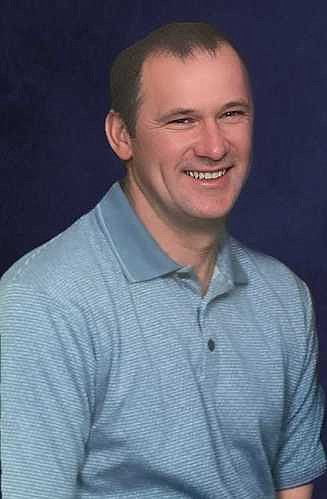 Wayne Edwin Boyce of Superior assed away peacefully at home May 29, 2023. Wayne was born Jan. 13, 1957 in Fall City, Washington to Donald and Alida Boyce as the seventh of 10 children.
As a young boy, Wayne developed a deep connection with nature and found solace among the towering trees that blanketed the mountains. He loved working alongside his dad in the woods and that passion grew to a successful career as a choker setter working alongside his brother James and his son Shane for many years.
Logging was more than a profession for Wayne; it was his true calling and a way of life he wholeheartedly embraced. Wayne's dedication to his work was evident to all who knew him. Whether it was braving the harsh weather conditions, navigating treacherous terrain, or meticulously planning a logging operation, he approached each day with unwavering determination. His skill and expertise were widely recognized and admired, making him a trusted and respected figure in the logging community.
Wayne met and married Kathy Viktora (Wilcox) in July of 1977 and they had three sons, Jason, Shane and Kevin whom they raised together in Superior. They later divorced but remained friends.
Wayne cherished family above all else. He married the love of his life, Marie, Dec. 28, 1996 in Superior, where they built a beautiful life together raising their two youngest sons, Lucas and Dalton. Many memories were made with the kids and grandkids with water fights, four-wheeler rides, fishing in mountain creeks, learning to drive on mountain roads, and sleepovers under the stars on the trampoline. He would always do anything to make them smile and laugh.
Anyone who knew Wayne knew his five sons, "The Boyce Boys", were his pride and joy; his love for them knew no bounds. No matter where life took them he took great pride in witnessing their growth, celebrating their accomplishments, and supporting them through life's trials.
Wayne will be remembered for his gentle soul, warm smile, and selflessness. He possessed an innate ability to make everyone around him feel valued and loved. He left a mark on the hearts of all who had the privilege of knowing him.
Wayne is predeceased by his parents, Alida and Donald Boyce, siblings Roy (Paulette), April (Clint), Darlene, Dollie, Donnie and brother-in-law Oly.
Wayne is survived by his beloved wife, Marie, and his children Jason (Becky), Shane (Alisha), Kevin (Kimberly), Lucas (Alise) and Dalton, grandchildren Shyanne (Madison), Tristin, Dakota, Mac, Isabelle, Kynlee, Olivia, Jack, Gunner, and Rylee, his great-grandchildren Atlas and Kash, his siblings, Ronald (Laura), Donna, Nancy (Jeff), and James (Leanne).
A celebration of life will be held in Wayne's honor on July 8, 2023 at 2 p.m. at the Superior Community Church.
Recent Headlines
---