Denny Marvin Miller, 83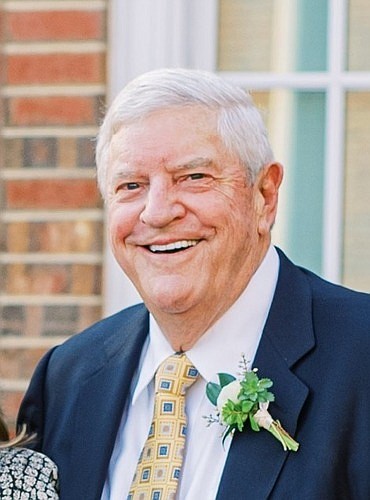 Denny Marvin Miller, 83, of Bigfork, and Indian Wells, California passed away peacefully with his family by his side on June 4, 2023. Denny remained an incredibly sharp and charismatic man through his final months, with his innate quest for knowledge and storytelling abilities intact. His humor, warmth, positivity, gregariousness and love of the outdoors will never be forgotten.
Denny was born Aug. 1, 1939, in Seattle, the son of Elizabeth Eleanor and William Marvin Miller. His younger years were spent playing baseball, fishing, and working various jobs in his community. Denny graduated from Grant High School in Portland, OR and then earned a Bachelor of Science in natural resources management from Oregon State University; a Master of Public Administration from the University of Washington; and a Master of Science in water pollution biology from the University of Washington.
Denny began his career by proudly serving as an officer in the U.S. Army at Fort Riley, Kansas. He then served on the personal staff of the late Senator Henry M. "Scoop" Jackson (D-WA) for 16 years, the last seven years as his chief of staff. He assisted Senator Jackson in his positions as Chairman of the Energy and Natural Resources Committee, ranking member of the Armed Services Committee, and senior member of the Governmental Affairs and Intelligence Committees. Denny also was a professional staff member of the Energy and Natural Resources Committee, specializing in energy policy, as well as environmental, Native American and youth employment issues. It was in this role that he met and worked alongside Congressman Norman Dicks (D-WA) and formed a life-long friendship.
After his career in the Senate, Denny and his wife launched a successful government-relations consulting firm, Denny Miller Associates, based in Washington, D.C., where he served as President and CEO for over 30 years. His Firm's services included legislative strategies and planning, consulting, and public affairs in defense and aerospace, transportation, natural resources, international trade, education, health care, Native American issues, and technology.
Denny served on the Board of Directors for the Washington Tennis & Education Foundation, Long Live the Kings, the Council of Advisors for Forterra (formerly the Cascade Land Conservancy) and was a member of the National Leadership Council for the Communities in Schools.
Denny loved his family deeply and is survived by his loving wife of 38 years, Sandra Burgess Miller. Denny is also survived by his first wife, Judy L. Miller, their three children, eight grandchildren and one great-grandchild: daughter, Linda Diane Cahill (Vince Cahill) of Maui, HI; son, Steven Denny Miller (Leslie Miller) of Mooresville, NC; daughter, Kristin Miller Burdette (Wesley Burdette) of Nashville, TN. He is also survived by his brother, Richard Bruce Miller of Plains, MT.
Denny will always be remembered for being a devoted son, brother, husband, father, grandfather, and friend. He was a huge sports fan, fisherman, golfer, history buff, reader, and nature lover, and found great joy in helping others. With all he did in life, personally and professionally, he lived by the motto "Press on. Nothing in the world can take the place of persistence and determination."
A Celebration of Life will take place in Bigfork the Saturday of Columbus Day weekend (Oct. 7) and his remains will be spread in his beloved trout pond where he shared his joy of flyfishing with his family and friends. Memorial contributions may be made to Long Live the Kings in Seattle, WA in support of his life-long passion for environmental conservation in the Pacific Northwest.
Recent Headlines
---