Elk foundation needs help with wire-pull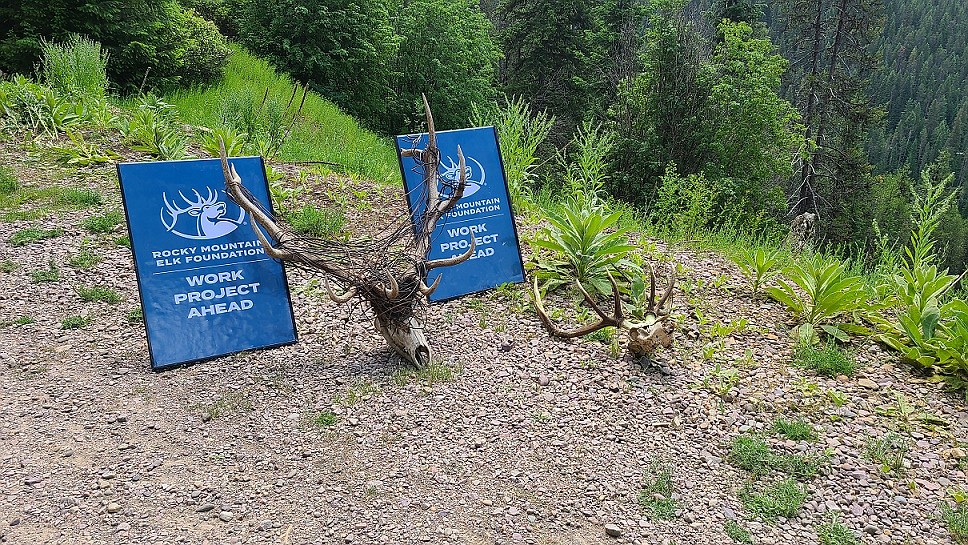 The Hiawatha Bike trail will be well marked on July 6 and 7 as volunteers with the RMEF will be participating in the annual wire-pull along the route. Now in its 4th year, this habitat cleanup is the largest volunteer project of the RMEF. (Picture provided)
by
MONTE TURNER
Mineral Independent
|
June 21, 2023 12:00 AM
The upcoming wire pulling event on the Montana/Idaho border is the largest event in the nation for the Rocky Mountain Elk Foundation. Now in its fourth year, Wayne Brood is looking for help.
"This is an opportunity to make a difference for wildlife. There are many miles of this wire, paralleling these old rail lines across North Idaho and Western Montana," he explained.
Brood lives in Moscow, Idaho and is the RMEF Regional Director for this area.
"The more folks that come out and join us, the more habitat we can improve," he said. "There is nothing better than working side by side with likeminded folks from across the nation with similar passion and values. The scenery isn't too hard to look at as well," Brood smiles.
The wire-pull started when a couple of elk hunters were scouting this area before the season started and found a bull elks body having succumbed due to the wire wrapped around its antlers, eventually killing the animal. Since this has begun, more bulls have been found that perished this way and one didn't have it entangled in its rack but wrapped around the body causing it to starve to death.
Brood asks, "How many more are out there? How many have we saved a similar fate because of the work of these volunteers?"
The two days will be July 6-7, starting each morning at 9:30 a.m. Mountain Daylight Time just off the I-90 Taft Exit 5. Volunteers for one or both days are encouraged to register to obtain a headcount for snacks, lunches, beverages and the Thursday evening barbecue.
All volunteers will gather at the west end of the Taft Tunnel for a safety briefing and outline for the day with each workday ending at 4:30 p.m. This is when volunteers are encouraged to catch their breath and socialize and congratulate themselves and others on a good day of helping elk and other their habitat.
Friday is a repeat of Thursday for times, meetings and end of the day work. The pull-project is on the Hiawatha Bike Trail and there will be literally hundreds of bike riders using the trail while the volunteers are working.
Pulling the wire in this country is challenging and some will need to climb 50 to 100 yards above the trail to retrieve the wire. Many more will work in teams rolling the wire to spools keeping it off the bicycle trail and making pickup as easy as possible.
The first year there were no spools. It was all tangled up in huge piles but then spools were introduced after that and this year there will be two gas powered wire spoolers that will be of great help.
"Take a break when you feel the need. You should enjoy your time in elk country but not become exhausted. Support vehicles will be offering water, sports drinks and snacks plus lunch will be served on the trail," Brood said.
Be prepared to walk on uneven ground and even steep inclines. Good hiking boots, gloves, long pants and protective eyewear are highly recommended. If you have long handled bolt cutters, they will come in handy as this wire is a very heavy gauge. Because this is north Idaho, it might be cold and rainy so it's best to dress in layers to peel off as needed if the weather behaves the way it should in early July.
The Thursday barbecue consists of burgers and hotdogs so volunteers will supply their own beverages and lawn chairs. This is a wonderful time to relax and visit with the other helpers as last year they came from 10 different states. The common denominator of the event is that everyone has a passion for elk habitat and the other creatures that benefit from the danger of manmade obstacles.
Register at events.rmef.org.
Recent Headlines
---