Gambles Hardware expanding Plains location
Gambles owner Matt Diehl stands inside his new 4,000 square foot warehouse facility on property he acquired from the owners of a gasket and seal business located across McGowan Street from the hardware store. (Chuck Bandel/VP-MI)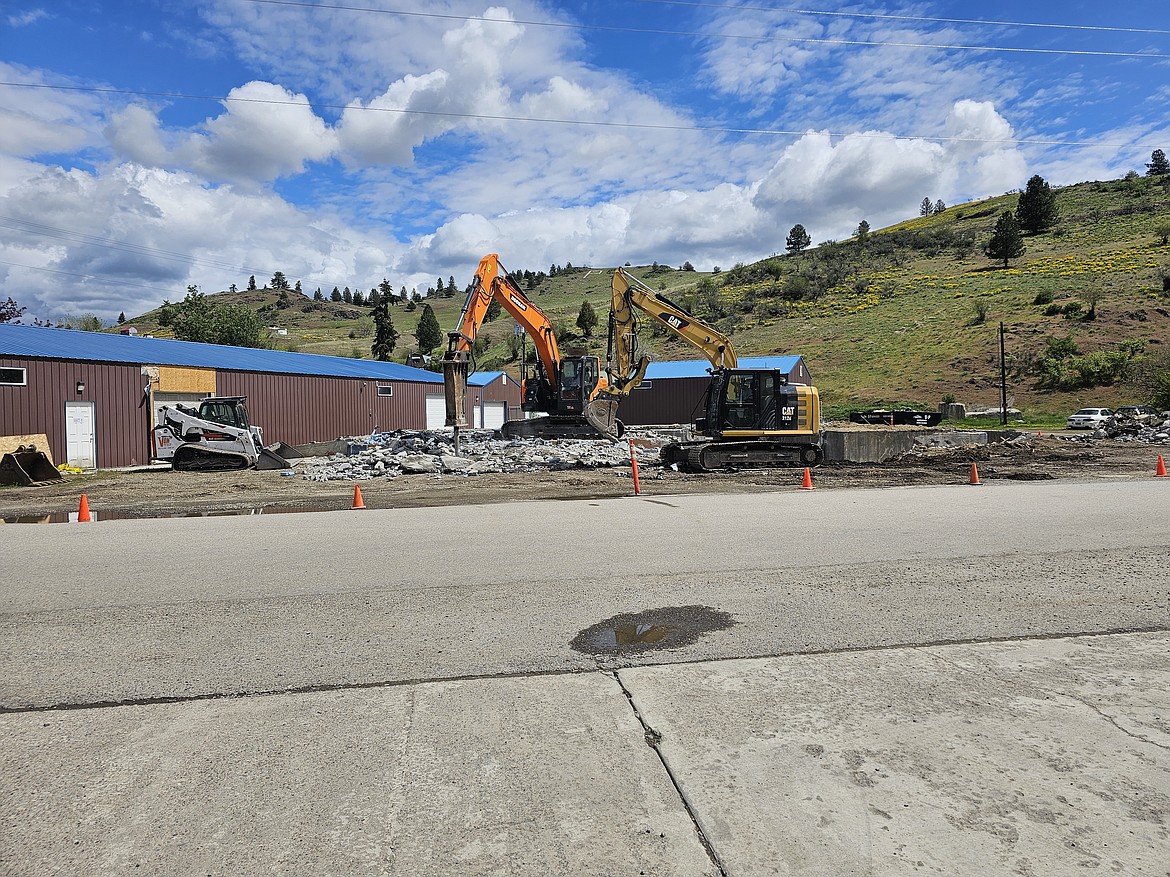 Demolition crews remove the last pieces of the old GOR, Inc. gasket and seal building to make way for a warehouse and parking lot expansion by Gambles Hardware Store across McGowan Street. (Chuck Bandel/VP-MI)
Previous
Next
One of the signs of business success is often expansion.
And being a vital part of the core of a community is most often a benefit of success.
That, in part, is the driving force behind the recent expansion of Gambles Hardware Store in the heart of the Plains business district.
When the owners of GOR, Inc., a gasket and rubber seal business that was located across the street from Gambles, approached Matt Diehl, owner of the hardware business, several months ago with an offer to purchase their land and buildings, Diehl saw an opportunity to improve his own business and provide increased service to Gambles' customers.
And after considering the pros and cons of such a deal, the pros won out.
"We felt it was important to keep the core of downtown together as Plains itself grows," Diehl said. "There is often a tendency to move to the outskirts of small towns with expansion and growth, but we saw this as an opportunity to improve our business and service while being part of keeping that core together."
Diehl has been the owner of Gambles' Montana 200 location for 30 years. The Diehl family has been proprietors of the business for 50 years.
With GOR, Inc moving to a new production facility north of town, Diehl said it seemed like a natural move for Gambles, given the gasket company's former location immediately across McGowan Street to the east.
With the property acquired, demolition crews went to work tearing down the old GOR building, which included a basement that had been converted to office space. With the building removed, the foundational hole left by the basement was filled in, creating a large parking and loading/unloading area.
The deal also included three metal buildings, including a 4,000-square-foot warehouse structure and two other smaller outbuildings. All of those buildings were in good shape, needing just some electrical updating and other changes to accommodate hardware inventory, Diehl said.
"We also plan to store more lumber products in the warehouse to keep them out of the weather," he said. "There is still some work to be done but we are already using it in a limited capacity".
Another benefit to acquiring the property will be the increased parking for customers who frequent the hardware store. And, it will allow for large supply trucks to have room to load and unload without blocking McGowan Street.
"There is a safety factor involved in this too," Diehl said. "When trucks have pulled over as close as they can to the old unloading area, it often created traffic problems, including reducing driver's abilities to see oncoming traffic. One of the guys on the crew that tore the old building down said he couldn't believe how much traffic there was on McGowan Street. It has become a busy place."
McGowan also borders the Rocky Mountain Bank and McGowan's Grocery, both of which are busy throughout the day.
Diehl said he hopes Gambles, which employs six full-time and two part-time workers, will be fully operational in the coming weeks.
"It will be nice to have the extra space," he said.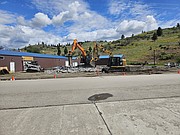 Recent Headlines
---