4-Hers vie for spot at state competition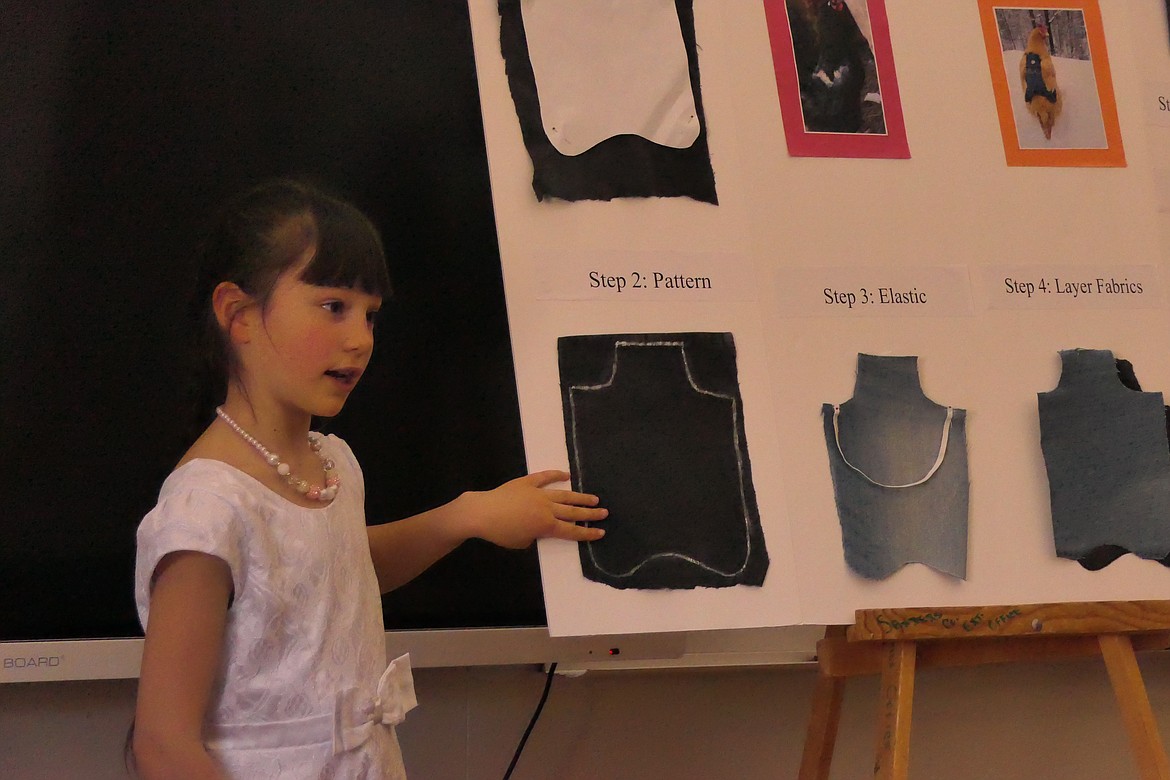 Junior category winner Ailie Avilla discusses how to make a "Chicken Saddle" during her presentation Sunday at the 4-H Communications event held at Plains High. (Chuck Bandel/VP-MI)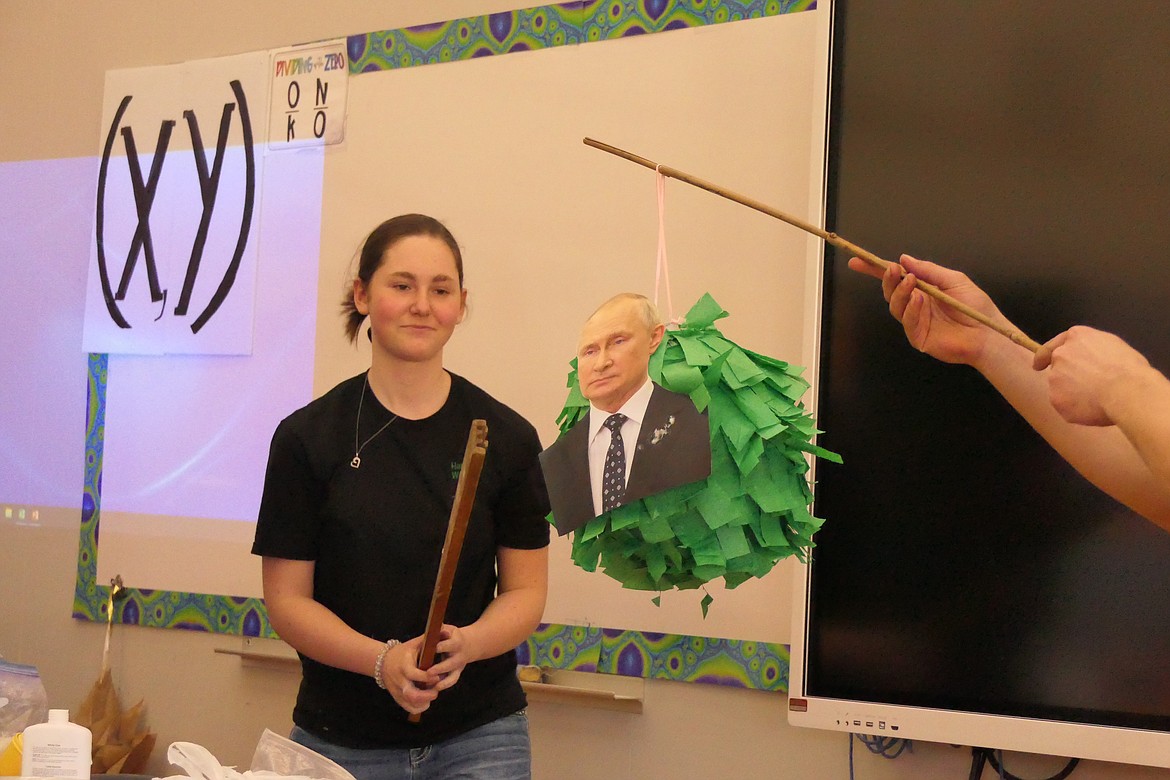 Hannah Warnes takes a swing at a pinata she made featuring a photo of Russian President Vladimir Putin during her "Making a Pinata" presentation at Sunday's 4-H Communications competition at Plains High School. (Chuck Bandel/VP-MI)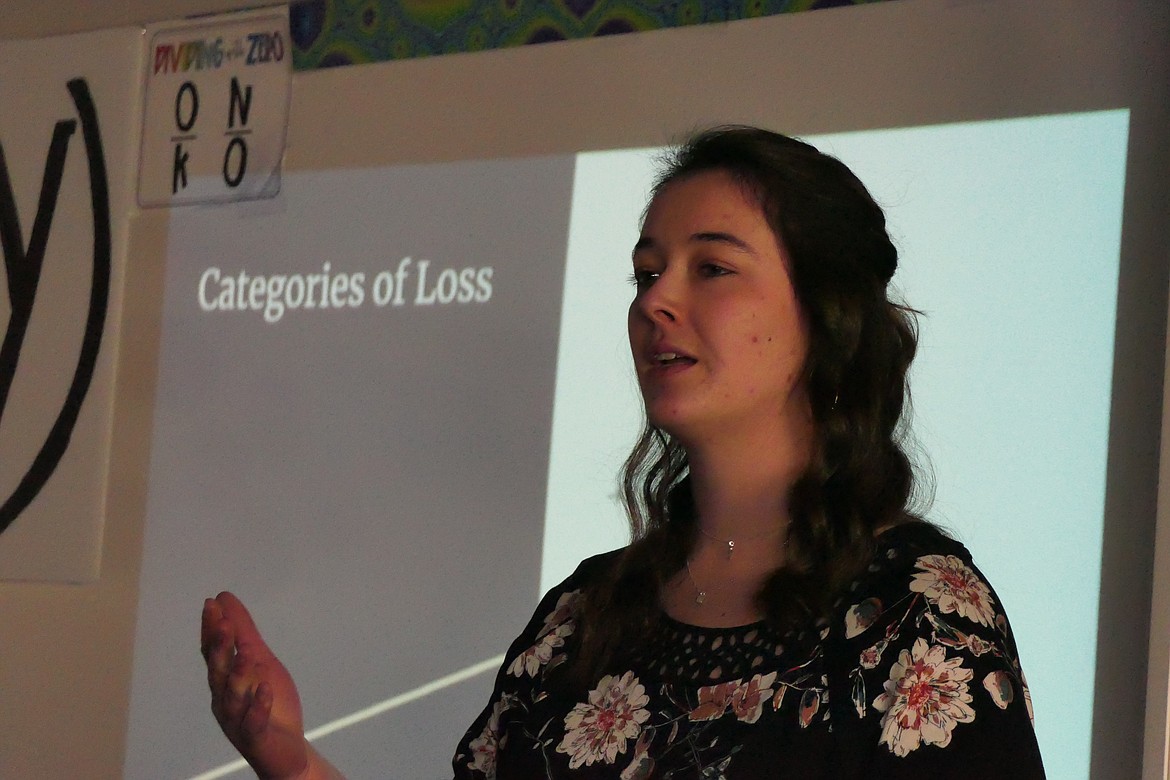 Senior category runner-up Anna Hafner shares her communication topic "The Grieving Heart" during the 4-H Communications competition Sunday at Plains High. Hafner was runner-up in the competition, earning her a trip to the State Finals later this year in Bozeman. (Chuck Bandel/VP-MI)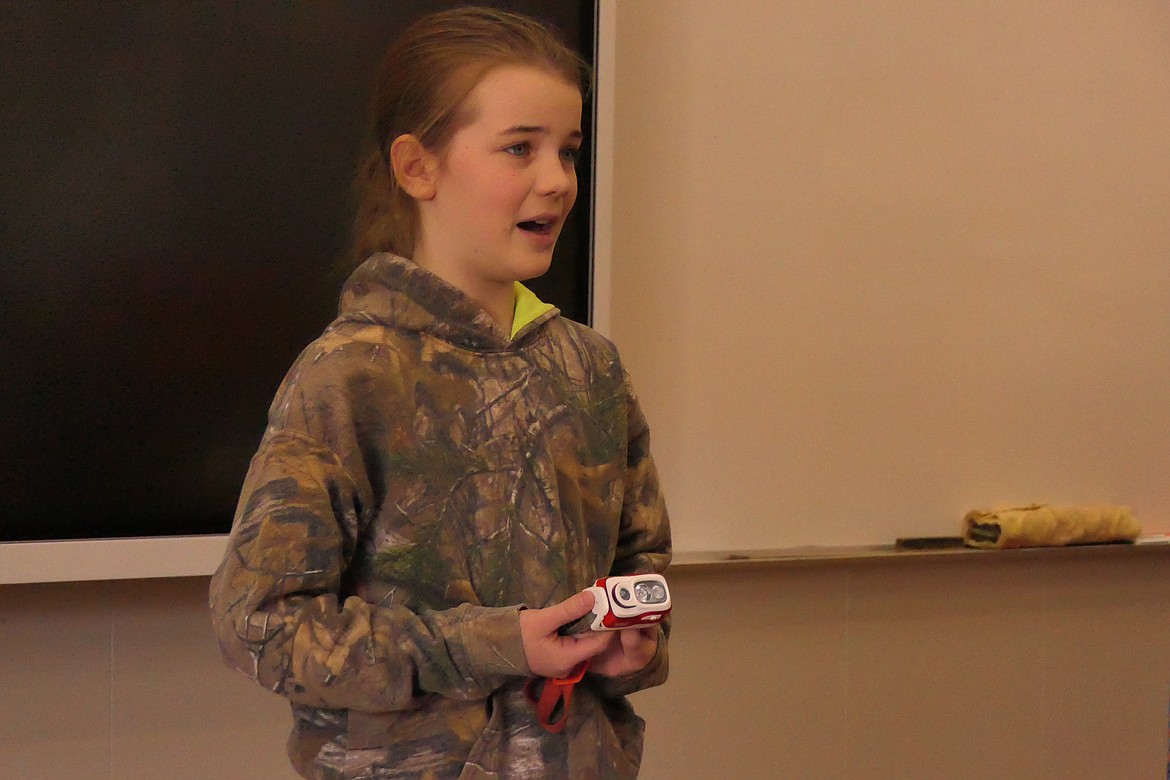 Moriah Champneys discusses the essentials of "taking a hike" in a safe and prepared manner during the 4-H communications event Sunday at Plains High School. (Chuck Bandel/VP-MI)
Previous
Next
by
CHUCK BANDEL
Valley Press
|
March 15, 2023 12:00 AM
Calm, cool, collected and informative.
One after another they stood before their peers and delivered their messages in a surprisingly polished style.
The United States Congress should be so smooth.
Hyperbole aside, the assembly of presenters who took their turn at the "podium" Sunday afternoon inside the walls of Plains High School, showed there still are young folks who study, work hard and learn as they go.
The event, a Regional 4-H Communication Days competition, featured 19 competitors, ages 8 to 18 vying for the right to move on to the Montana state 4-H finals later this Spring in Bozeman before a gathering of the 4-H version of Congress.
"These are the best of the best, the cream of the crop," said one of the event judges, Gloria Bennett, of the quality of youngsters who gave presentations about a subject they chose around the first of the year. "They know their subjects and are very good at presenting what they have learned".
That level of knowledge and style, Bennett admitted, made her job and that of other judges not an easy one when it comes to selecting the top four from junior and senior categories. Winners of this event move on to a "finals" competition, after having advanced to the Plains competition for 4-H members in the Sanders County area last week.
A wide variety of topics were presented, including everything from making a "chicken saddle" to dealing with grief over the loss of a loved one.
Presenters were given six minutes to present the information they had gleaned through study and on-hands experiences, and although most presenters went beyond the six minute barrier, it was because of the depth of knowledge they had to share, not a lack of preparedness on their part.
"The competitors pick their own subject," said event official Karen Dwyer, a Sanders County resident who has been involved with 4-H for several years. "They start around the first of the year and it's always amazing how much they learn".
One of the youngest presenters, and the first to make her presentation, chose a topic entitled, "Hen Pecked? The Chicken Saddle Solution". The title drew a big crowd to one of the two Plains High classrooms used for the event, most of whom were very curious about the subject of the chicken saddle.
In a calm and controlled voice, Ailie Avilla explained orally and with the help of visual aids, that in cold weather, chickens can chill out too much, which in turn can damage their feathers and sometimes invite other chickens to peck at those icy feathers.
"There are seven steps to making a chicken saddle, beginning with what kind of fabric to use," she said.
She then skillfully outlined the process of cutting the saddle into the proper shape, attaching elastic to hold it in place and adding several layers to provide a cozy and safe "saddle" shaped blanket to keep the birds safe in winter weather.
Avilla received a warm ovation at the end of her presentation, and was chosen as one of the four winners in the junior division, all of whom earned a scholarship to 4-H camp later this year at Loon Lake.
The next presenters up in the junior division, eight-year-old Moriah Champneys, gave her presentation "Let's Take a Hike" to an equally full classroom of parents and peers.
"The main thing about going on a hike," she admonished the crowd, "is to be prepared. Things can go wrong and you need to be ready".
She then addressed a list of "must haves" that an informed hiker should always take with them, including a compass, headlamp, first aid kit, water and lightweight food.
Champneys was also selected among the top four in the junior category (for kids 8 to 13), along with John McNamara, who gave a speech on "Keeping and Caring for your pet Arachnids", which included a glass tank in which he houses some of his pet spiders.
The fourth winner in the junior category, Anabella Avilla, also won a trip to Loon Lake with her presentation, "Napkin Art: Practical Origami".
Those topics were among a broad scope of topics during the nearly four-hour event.
Perhaps none was more engaging than the one given by senior division competitor (14-18 year olds) Ana Hafner, who created rapt attention with her from-the-heart talk on "The Grieving Heart", researched and drawn from happenings in her young life.
"Grief is very real and no one experiences it or deals with it in the same way," Hafner told the audience. "I have experienced grief in everything from the passing of our dog to the loss of friends. A key to dealing with grief is communicating with others, including members of your family and the community. There are groups out there who can help".
Hafner's topic earned her a second place rating at the Plains event and a trip to Bozeman for the Finals competition.
The senior competition was won by Claire Wrobleski, whose presentation "Tolkein: The Lord of the Books" was a fitting example of the depth and complexity, along with the level of subject research by each presenter.
In addition to Claire and Hafner, Andrew Wrobleski ("Being Jeeves: What Was It Like?"), advanced to Bozeman after finishing third in the senior category, while Melodie Cook earned the fourth spot and trip to the State event with her presentation "History of a Teenager".
One presenter, Hannah Warnes, discussed "Making a Pinata". She showed the gathering the many steps in creating a pinata, the Mexican, often candy-filled paper mache creation that is broken open by blind-folded children who take turns swinging a stick at the pinata during birthdays and other celebrations.
"A lot of times, the pinatas are used to express emotions or anger about certain things," Warnes said. She then attached a picture of Russian President Vladimir Putin to the pinata and whacked it with a stick, much to the amusement of the classroom group.
A special topic at the event, Career Communications, was won by Plains' 4-H State Ambassador President Mikiah Cook, who is also eligible to compete in Bozeman if she has time in her busy leadership schedule.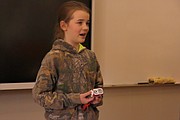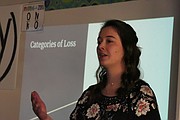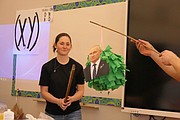 Recent Headlines
---