Lady Hawks' Baxter gets All-State nod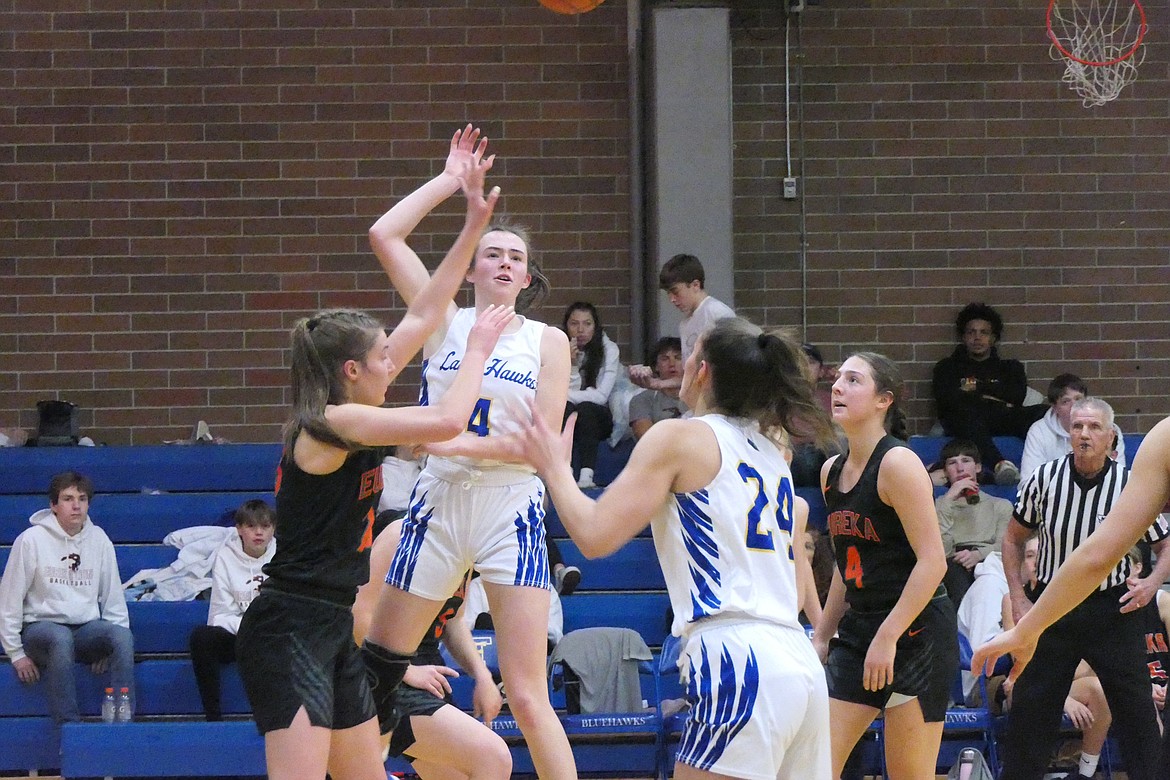 Lady Hawks senior forward Ellie Baxter (white uniform, 4) passes after grabbing a rebound during a game versus Eureka earlier this year. Baxter was named this past weekend to the Class B All-State team and as a 7B conference first teamer. (Chuck Bandel/VP-MI)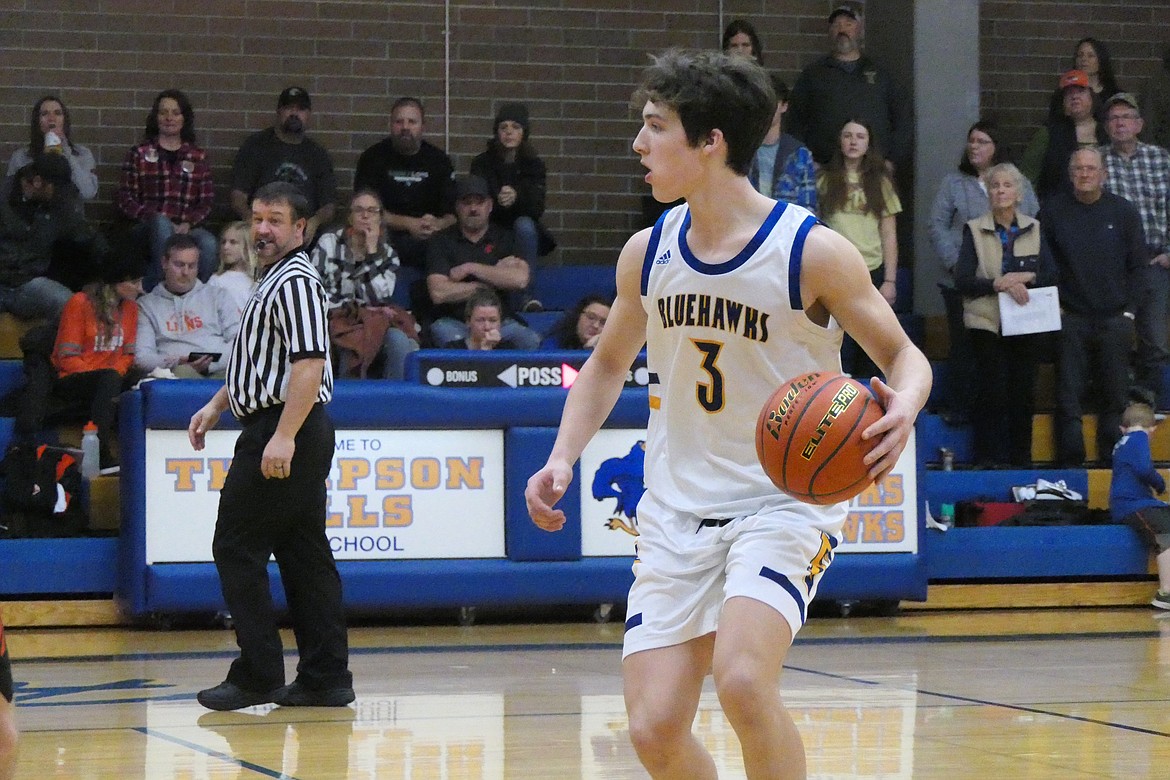 Thompson Falls sophomore Bryson LeCoure dribbles upcourt during a game earlier this year. LeCoure was selected to the 7B All-conference second team this past weekend. (Chuck Bandel/VP-MI)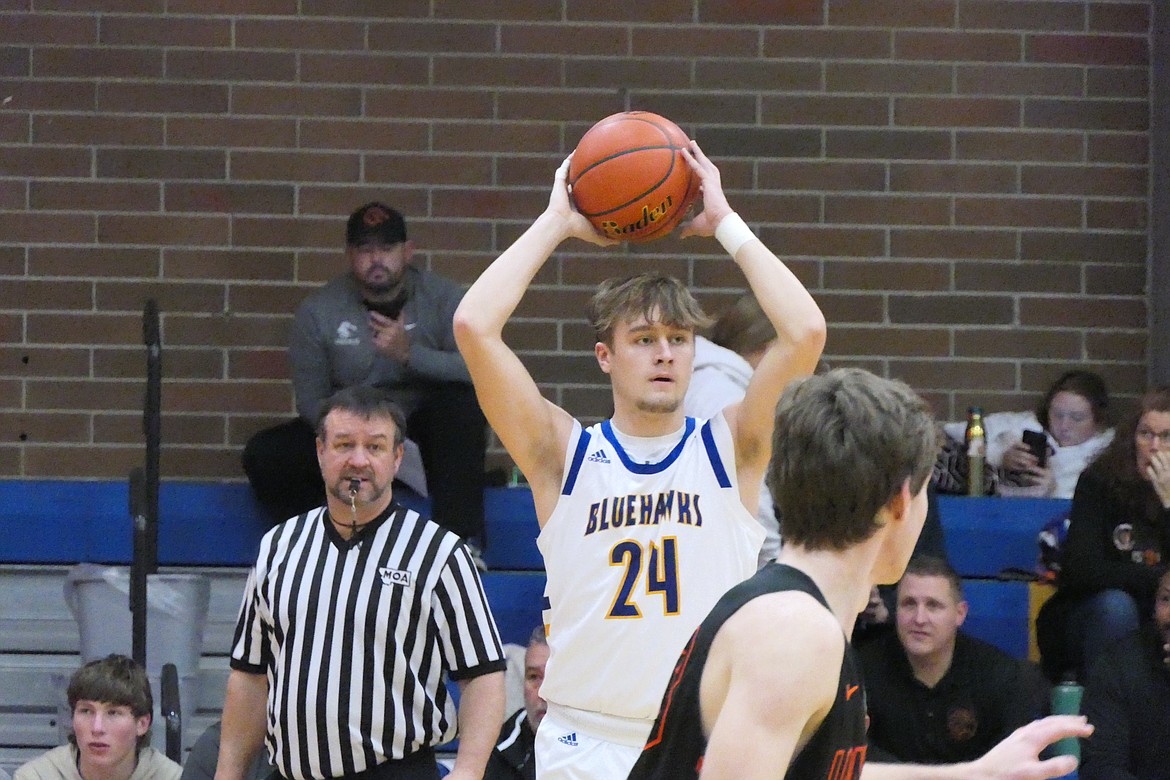 Class B All-State selection senior Jesse Claridge (24) looks for an open teammate during an in-bounds play earlier this year. Claridge, in addition to being chosen All-State, was also named first team 7B All-Conference. (Chuck Bandel/VP-MI)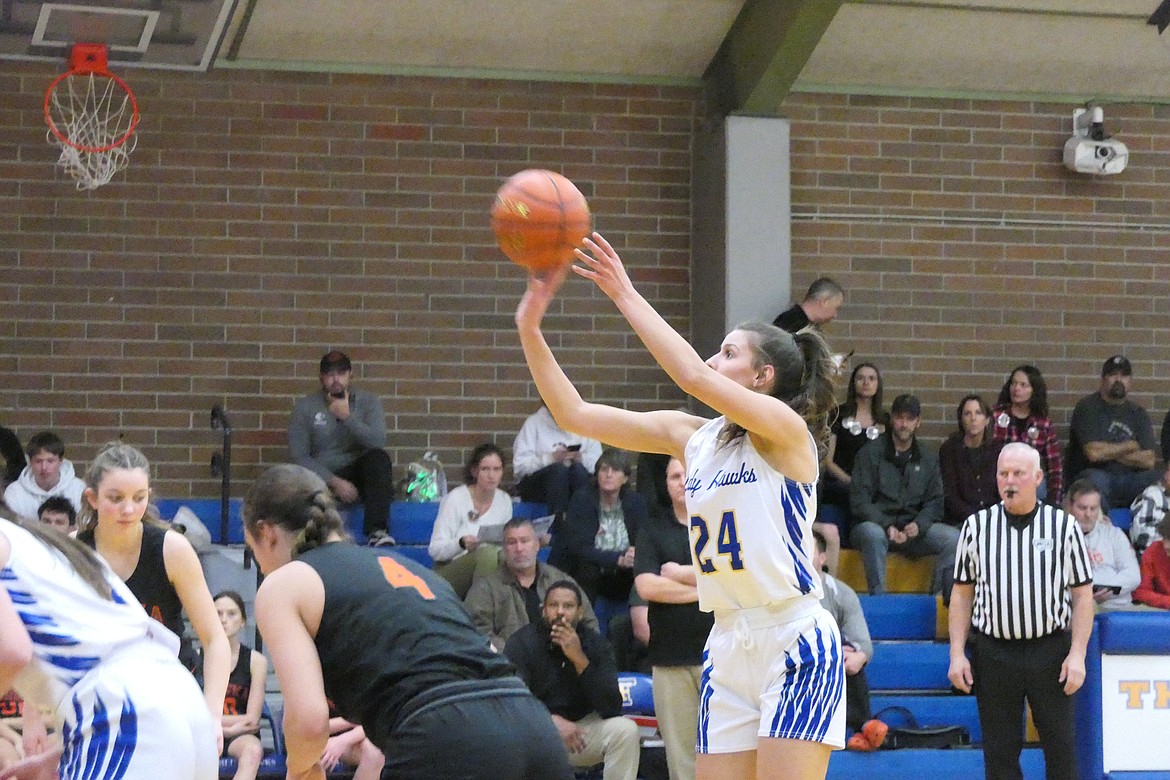 Thompson Falls senior Avery Burgess, who was named this weekend to the 7B All-conference second team, in a game against Eureka earlier this year. (Chuck Bandel/VP-MI)
Previous
Next
by
CHUCK BANDEL
Valley Press
|
March 15, 2023 12:00 AM
As expected, the unbeaten Class B state champion girls from Bigfork dominated the recently released Western 7B all-conference and All-State basketball list, placing the Gunlock sisters, Braeden and Paeten on the first team conference roster and as selections to the Class B All-State team.
Thompson Falls also was well-represented on the conference and all-state squads, with senior forward Ellie Baxter earning a spot on the All-State team to go with first team honors on the Western 7B roster.
Joining Baxter on the 7B team were seniors Chesney Lowe and Avery Burgess who were selected second team all-conference.
Bigfork also had the most selections for the boys conference and all-state teams, led by senior Isak Epperly, who was named to the All-State and all 7B first team. Epperly was joined on the All-State team by senior forward Nick Walker, who was also a first team 7B pick.
Thompson Falls senior forward Jesse Claridge was also a double honoree, landing a spot on the All-State team and the 7B first team. Claridge was joined on the post season honors list by sophomore forward Bryson LeCoure, who made the 7B second team.
Also chosen to the All-State team from the 7B conference was high scoring Mission senior guard Zoran LaFrombois.
Bigfork also had junior Eli Thorness and senior guard Trent Truman named to the all conference squad. Thorness was chosen for the first team 7B squad, while Truman was named to the second team.
Plains senior guard/forward Carlie Wagoner selected to the girls 7B second team.
Bigfork's girls, who finished the year as unbeaten (26-0) state champs, had a total of five players named all 7B. In addition to the Gunlock sisters, the Valkyries were represented by seniors Ava Davey and Scout Nadeau, both named to the first team, and fellow senior Madison Chappius, picked for the 7B second team.
Mission's senior standout Kooper Page was also named to the 7B girls first team and chosen to the girls All-State squad. The Lady Bulldogs also placed sophomore Kason Page and freshman Corr Matt on the all-conference roster, with both being selected second teamers.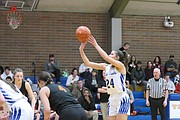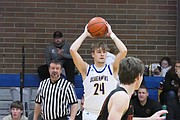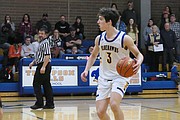 Recent Headlines
---