William "Bill" Harger, 89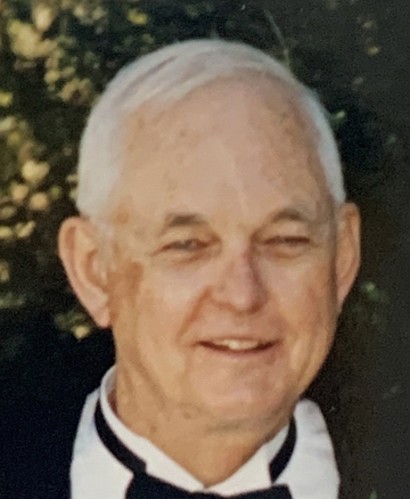 |
March 22, 2023 12:00 AM
William "Bill" Henry Harger, was born May 13, 1933 to Henry and Helen Harger in Pendleton, Ore., and passed away peacefully in his sleep on March 8, 2023 in Coeur d' Alene, Idaho at the age of 89.
Bill lived in Sandpoint and Coeur d' Alene, before moving to St. Regis.
One of his proudest memories was of playing taps on the cornet at funerals for local servicemen. Bill developed into a natural athlete who excelled at basketball, and track and field. He graduated from High School in St. Regis in 1951, and went on to earn a bachelor's degree in business administration from the University of Montana in 1956, and later received the equivalent of a master's degree in insurance underwriting by obtaining his CPCU designation.
Bill was an Army veteran who proudly served his country while stationed at Ft. Lewis, Wash., where he was a shooting instructor, and a bookkeeper at the Officers Club, where he occasionally tended bar in the evenings. He was selected for this duty when the officers recognized Bill could always be depended on for a good joke and a clear mind since he drank nothing harder than root beer.

After his military service he returned to Montana where he began his insurance career and later transferred to Seattle in 1959 to train as an underwriter with Unigard Insurance Company.

While living in Seattle, he met another Montanan, Agnes Mary O'Reilly from Butte. William and Agnes' 60+ years of marriage began in Seattle on June, 23, 1962, and two months later they transferred back to Montana and then Washington, and in 1977 they purchased the Kelly Insurance Agency in Coeur d'Alene.
Bill was a charter member of Lutheran Church of the Master in Coeur d' Alene and over the years he was active in many local organizations including YMCA, Lions, Odd Fellows, Kiwanis, Freemasons, Boy Scouts of America, Fresh Start, Meals On Wheels, the CDA Insurance Association and the Idaho State Professional Insurance Agents Association. Bill helped organize chapters of the National Alliance on Mental Illness (NAMI) in North Idaho, and for several years served NAMI as President of the Idaho Board of Directors. He was a member of the team who started the Kootenai County Mental Health Court, served on its Board, and attended weekly hearings from 2005-2014.

Those who knew Bill always remarked on his welcoming smile and readiness to lend a hand. For many years he rose early on snowy Sunday mornings to plow the parking lots of not only his own church, but several other churches along the way.
While his earthly life has ended, he leaves behind the ripple effect of a lifetime of cheerful good deeds and encouraging words. He is truly missed.
Bill was preceded in death by his parents Henry and Helen; his brothers Richard and Burton; and sons Patrick and Shawn. He is survived by his wife of 60-years, Agnes; his eldest son Bill White (Lily); daughters Julie Cordero (Clyde), and Lori Harger (Àrni), and by his youngest son Marc Harger (Kris), thirteen grandchildren and three great grandchildren, plus numerous nieces and nephews.
Bill was a charter member of Coeur d' Alene's Lutheran Church of the Master, where a celebration of his life will be held on Saturday, March 25, 2023, at 11 a.m. at 4800 N. Ramsey Road with a gathering afterward. Arrangements are provided by Yates Funeral Home. Online registry and condolences may be found at www.yatesfuneralhomes.com.
Recent Headlines
---