Longtime Superior counselor has touched many lives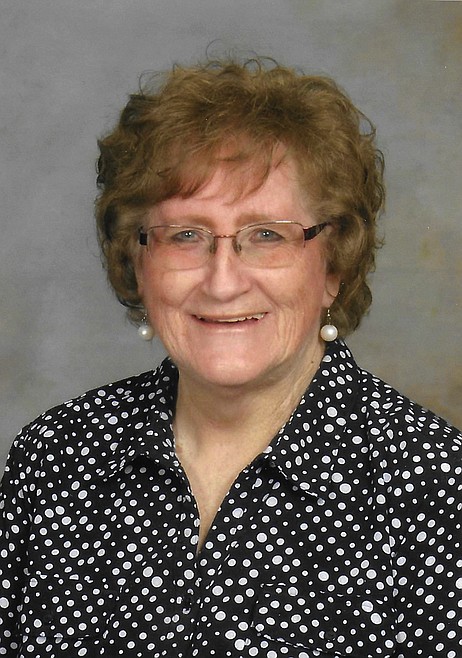 Counselor and Social Worker are just a few of the many titles that Nancy Smith, owner of Choices for Change Counseling has held over her longstanding career. (Photo courtesy/Nancy Smith)
by
AMY QUINLIVAN
Mineral Independent
|
March 29, 2023 12:00 AM
Choices for Change Counseling in Superior opened its doors back in February of 2004, led by Nancy Smith. As the practice enters its 20th year of providing transformational services to the people of Mineral County, this noteworthy anniversary is just one of the many stepping stones along Smith's poignant career.
Throughout the years she has earned countless titles, received numerous degrees, won significant awards and accolades, and has worn a myriad of hats in her impactful and longstanding profession. Those who have ever needed Smith's assistance likely knew her as a Licensed Clinical Social Worker, a Counselor or Mental Health Professional, a Guardian ad Litem, a critical incident stress manager, and an outlet of recovery for those suffering from PTSD, or chemical dependency.
Yet among the nearly 5,000 clients who have had the blessing of working with Smith, voluntarily or not, most would now call her not only a friend – but a life changer.
She expressed, "I get emails, letters, messages, phone calls from people I have worked with, even from the years at CPS telling me how I had changed their lives. I hear from kids I had removed and put in foster care and they remember that I saved their lives."
Smith continued, "Even parents who hated me and threatened to kill me 25 years ago, come asking for help and I help them. Then they apologize and stay in touch telling me they are clean and sober and how much they appreciate the help I gave them. I even had one of the guys who broke into our place in treatment after he got out of jail."
Spanning decades across Ravalli, Missoula, and Mineral counties, Smith carved a name for herself, built a private practice in Superior, and saved countless lives along the way. But long before she ever attended college to pursue a degree in social work or mental health, even her youngest of peers noted something special in her.
Smith said, "When I graduated from the eighth grade, the class prophecy stated: Nancy will be a social worker in the slums of New York. At that time, I didn't even know what a social worker was, but someone saw something in me."
Known for being level-headed, responsible, and dependable, Smith's first job out of high school at the age of 17, was as a secretary to 13 physicians at the Rocky Mountain Laboratory in Hamilton. But it was always through personal experience and trials that paved the road for Smith to find ways to deal with her adversities head-on.
She acknowledged, "I was married to an alcoholic for 27 years."
In her first marriage, she discovered her own struggle with co-dependency, and also carried the heavy burden of her husband's alcoholism. Because of these challenges, she started four different AA groups in the Bitterroot Valley, and furthermore, she created a co-dependency group that met at the University of Montana, during her own time on campus pursuing a degree.
It may have been a classmate who predicted Smith's career choice. But it was God who gave her the calling. Following her divorce in 1986, Smith recalled a momentous day.
"I was going to Hamilton by myself when I heard a voice saying, 'Go to school.' It was so clear that I looked around because I was alone. Then I heard it again, 'Go to school.' It was so loud and forceful, I even answered. I can't, I don't have any money to go to school. I am a quarter of a million dollars in debt. Then the voice came again, 'Go to school!' I said, alright, I will check it out."
She stopped by the University of Montana in Missoula that same week and started the long process of enrolling and securing financial aid. Around this same time, Smith began a new relationship with Jay, her current husband, whom she said, "What a wonderful blessing that has been in my life! He has been the wind beneath my wings."

During school, Smith did two practicums one at St. Patrick's Hospital Addiction Center and the other at Mineral County Child and Family Services doing Adult Protective and Child Protective Services, where she would later work for many years. Smith was a bit reluctant at first.
She claimed, "I went to Mineral County Child and Family Services and they were very glad to have me. I really didn't want to work there, but I guess that is where the Lord wanted me."
Following graduation, Smith worked full-time at St. Regis School where two of her children were attending. Mineral County Family Services offered Smith a full-time job several times before she agreed to take on the position temporarily in 1993.
She told, "I had a lot of backlogs to get caught up with and thus began an 11-year career with Mineral County Child and Family Services as a Child Protective Worker. I had many exciting and very sad experiences during those 11 years. They say that those CPS years are like dog years, 77 years."
While living and working in the county Smith has had a front-row seat to the ebbs and flows of drug and alcohol abuse.
Smith stated, "I did some research on this in the 90s and Mineral has way more alcohol and drug use per capita than Missoula. Some are because of the interstate with passing people and people from Idaho come and buy because there is no sales tax here. I think it has remained pretty much high problems as long as I have been involved."
In 2003, when Smith was 64 years old, she completed her master's degree in social work to become a fully credentialed LCSW.
Now At 83 years young, Smith wouldn't be considered a night owl or an early bird. But her remarkable schedule suggests she's somewhere in between.
"I go to bed about 6:30 p.m. and I am usually up by midnight to be ready for my new day," said Smith, detailing her work routine. "My first clients five days a week are at 3 a.m. and they go back-to-back till about 4 or 5 p.m. daily."
Most of her appointments are via Zoom nowadays.
Even with a grueling schedule and long work hours, Smith shared, "It keeps my mind actively working and always alert and aware of what is happening."
Monday through Friday at 6 a.m., Smith holds a chemical dependency group class.
She explained, "I fit in extra evals for chemical dependency, mental health, parenting, anger, MHP competency evals for the courts and contract with CPS, Department of Corrections, Office of Public Defenders, and MCSO."
Choices Counseling Center wouldn't be able to provide assistance to the community without Smith's army of support behind her. Charlee Thompson, her daughter-in-law has been there the longest.
Smith remembered, "When I was at the old school by myself, she came in one day with a little desk and a chair and said she was coming to work for me. I told her I couldn't hire her and she said that was OK, I needed her and she has stayed and been with me since 2004."
Smith's son, Joe, has worked with her since 2005, Teauna Holden came in 2011, Mary Simpson joined in 2014, and Andrea Kurpius since 2021.
Smith expressed, "I have the best staff ever!"
And although she has been steadfastly working well into retirement age, Smith has no intentions of slowing down.
She insisted, "God is the one who called me to this job and when He tells me to retire, I will. No plan in the near future."
But when that day does come further on down the road Smith has a plan in place.
"Joe and Charlee will inherit the business and they have all the authority to hire a therapist and keep it going. When I was with CPS, and had to refer people for treatment, I could see the gaps in services and Mineral County needed someplace who could serve the community," she remarked. "Knowing what was needed, I set about to provide those services. I pray that someone will be found with the motivation to provide those services."
So, between her 19 years in private practice and 11 years working in the Department of Family Services, Smith has spent the last 30 years serving the community of Mineral County.
"It has been a wonderful career and very, very rewarding as I get to see miracles when people finally get it and make the changes necessary to have a life," she exclaimed.
This amazing clinician, wife, and mother has led an admirable life and a legacy career. Yet with eight children, 18 grandchildren, and 21 great-grandchildren, even if she were to retire someday her days would still be full.
As for free time, she mentioned, "I would be working on that book I am going to write. Do more genealogy work, spend time with family, and continue the tradition of Cousin's Camp in the summer" Their special family gathering that has taken place for the past 33 years.
Smith has concluded through her work and her own life experiences that, "We learn through our mistakes and every choice has a consequence and we need the consequences to learn not to do it again. I learned to turn that around so I could help people by empowering them to help themselves. Hold them accountable and encourage them to make good choices."
Hence the business name that restored families and people in Mineral County will always remember, Choices for Change Counseling.
Recent Headlines
---