Superior's Kovalsky launches into pole vaulting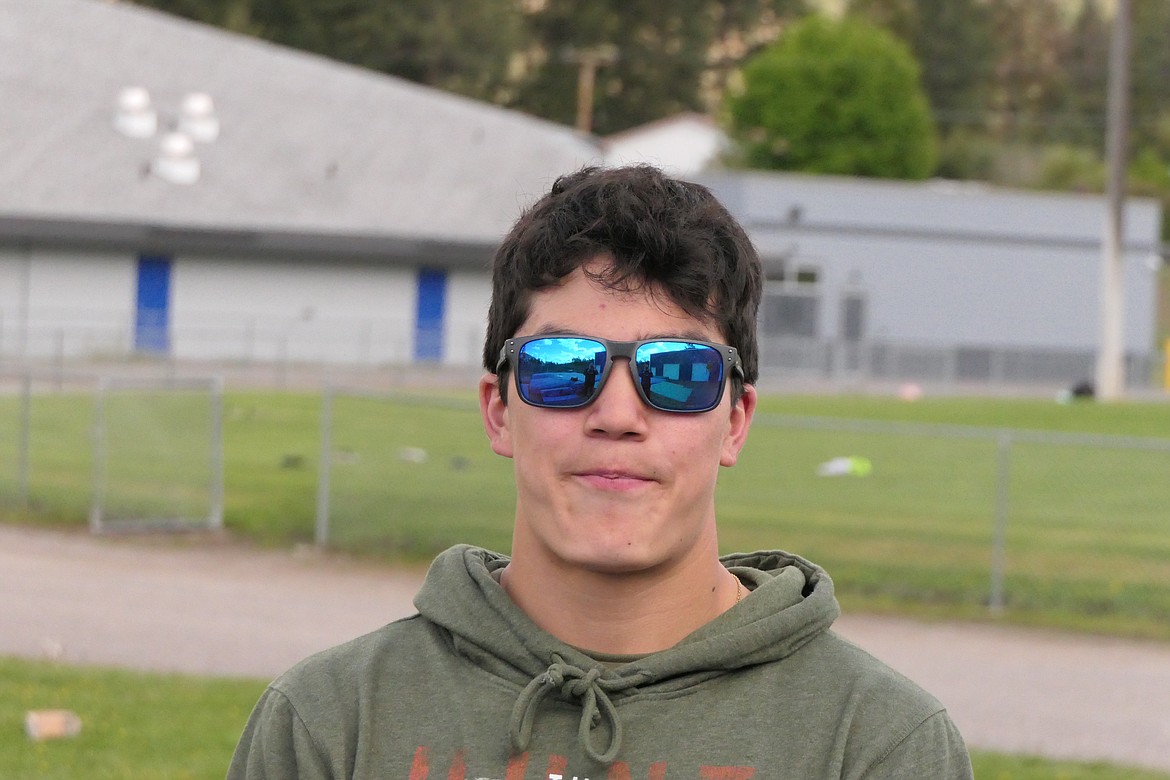 Superior junior Lucas Kovalsky clears the bar at 13-3 feet for a new school record earlier this month. (Courtesy photo)
by
CHUCK BANDEL
Valley Press
|
May 17, 2023 12:00 AM
Heading into his freshmen year a few years ago, Superior junior Lucas Kovalsky looked at pole vaulting and thought it looked like a lot of fun.
"It was something no one else seemed interested in learning but it looked like a lot of fun to me," he said.
His perception turned out to be Superior High's gain as he is now the school record holder in the lofty event, with ambitious goals for the rest of this year and his senior year coming up.
Earlier this month, Kovalsky cleared 13 feet, 3 inches to win the meet he was taking part in and set a new standard for future Bobcat vaulters. He had already cleared 12 feet several times this season, a mark that qualified him for inclusion in the upcoming Montana State Class C track and field championships May 26-27 in Laurel.
And he cemented that opportunity this past weekend when he vaulted 12-6 on an overcast, gusty day which crowned him as District 14C champion. He tied with teammate Decker Milender but was awarded the title on fewer misses at the winning height.
"I've cleared 13 feet several times in practice," he said, adding he cleared 9-6 as a freshman and has been looking to go higher ever since. "But never made it over the bar at 13-3 until a few weeks ago".
Montana rules, as is the case with pretty much everywhere, recognize heights or times only if they are obtained during a certified meet.
So what does it take to be a good vaulter?
"You have to have pretty good upper body strength," he said. "it's good to have leg strength and speed, but they are not as crucial as the upper body".
A substantial amount of his strength comes from the other sports in which he participates for Superior, including wrestling where he had good success at 145 pounds and was a key member of this year's state Class C champion wrestling team. Kovalsky has also been a key member of the school's successful football program, using his speed in his football position as a wide receiver.
"I try to spend at least a few days in the weight room working on my upper body strength," he said.
Kovalsky said he hopes to jump 14-0 this year, and then has his sights set on 15-16 feet before he graduates.
Those are lofty goals indeed. The Montana Class C state record is listed as 15-1, a mark set by Arlee vaulter Rafe Espinosa back in 2001.
"I think I can get in the 15 to 16 feet range," he said. "I'm ready to go".
Recent Headlines
---