Photos: Class of 2023 graduates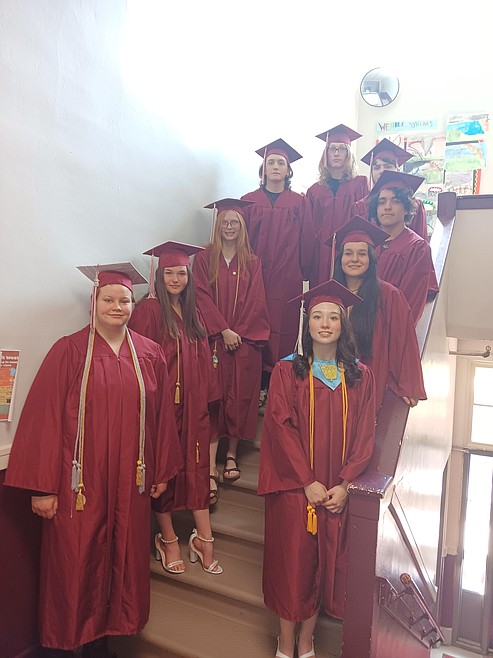 Alberton High School graduations, bottom to top, left to right, Kim Turner, Molia Dao, Kaleigh Crider, Selena Baker, Alexis Degele, Michael Robitaille, Jaron Squier, Andrew Devlin and Deven Miller.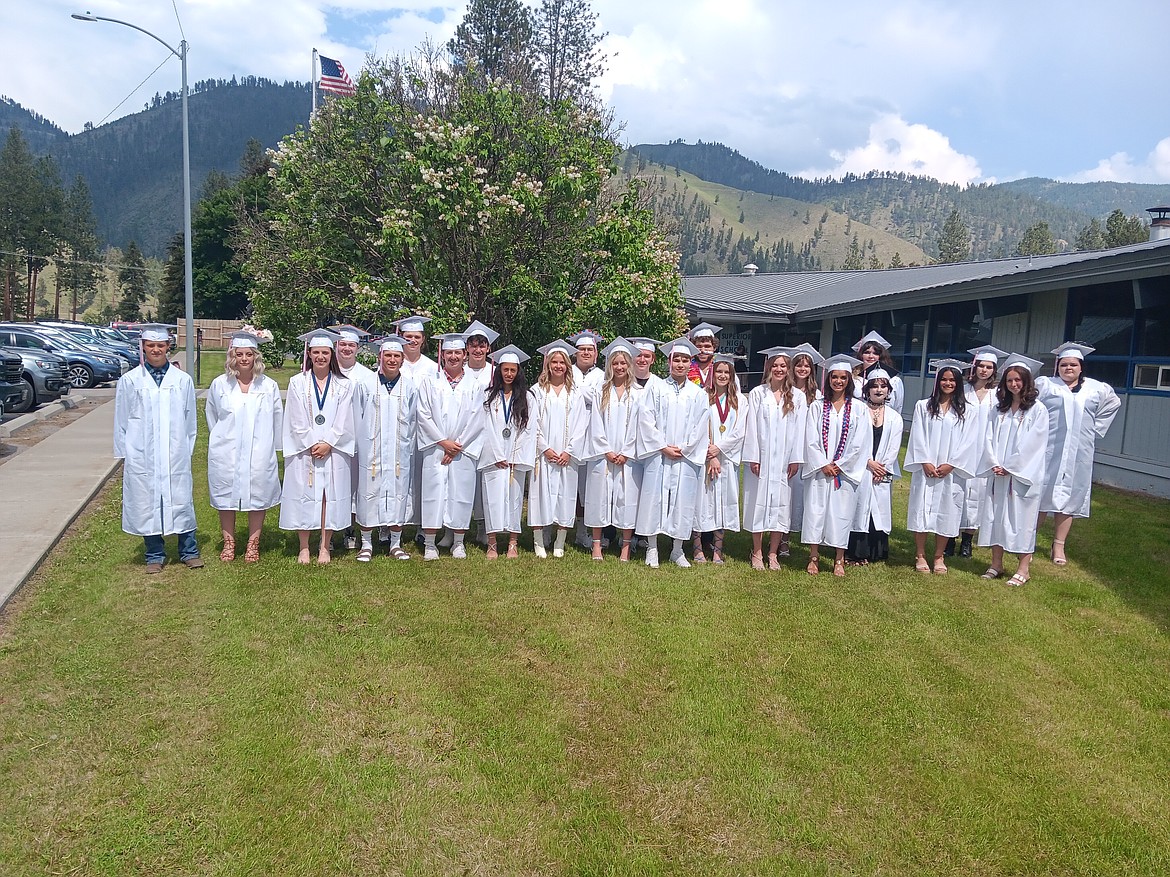 Superior High School graduates, left to right, Allen Ryan, Emily Kelsey, Molly Patko, William Buchanan, Decker Milender, Orion Plakke, Carter McLees, Trevor Wolff, Isabella Pereira, Chandon Vulles, Payton Milender, Carson Martin, Darby Haskins, Isaac Miller, Wyatt Haworth, Trinity Donaldson, Kayla Anderson, Madeline Drey, Akasha Azure, Amelia McCoy, Emmah Dorris, Brooke Bibler, Lorayna Pittsley, Kylie Quick and Donna McCrea.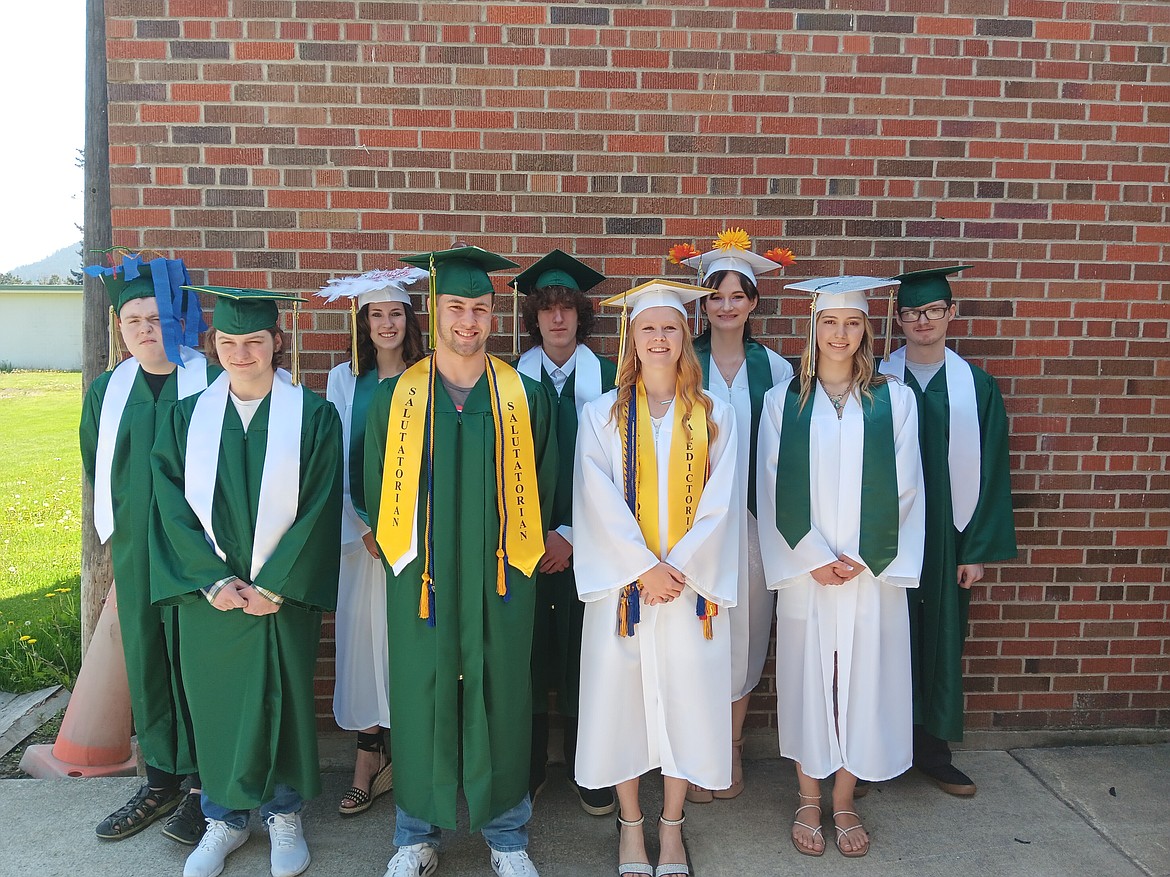 St. Regis High School graduates, left to right, Aiden Sullivan, Brayden Taylor, Kylie Lucier, Caleb Ball, Tyler Lyscio, Macy Hill, Angela Andreen, Bailey Hutchinson and Jacob Harris.
Previous
Next
---