Popular Alberton watering hole reopens under new ownership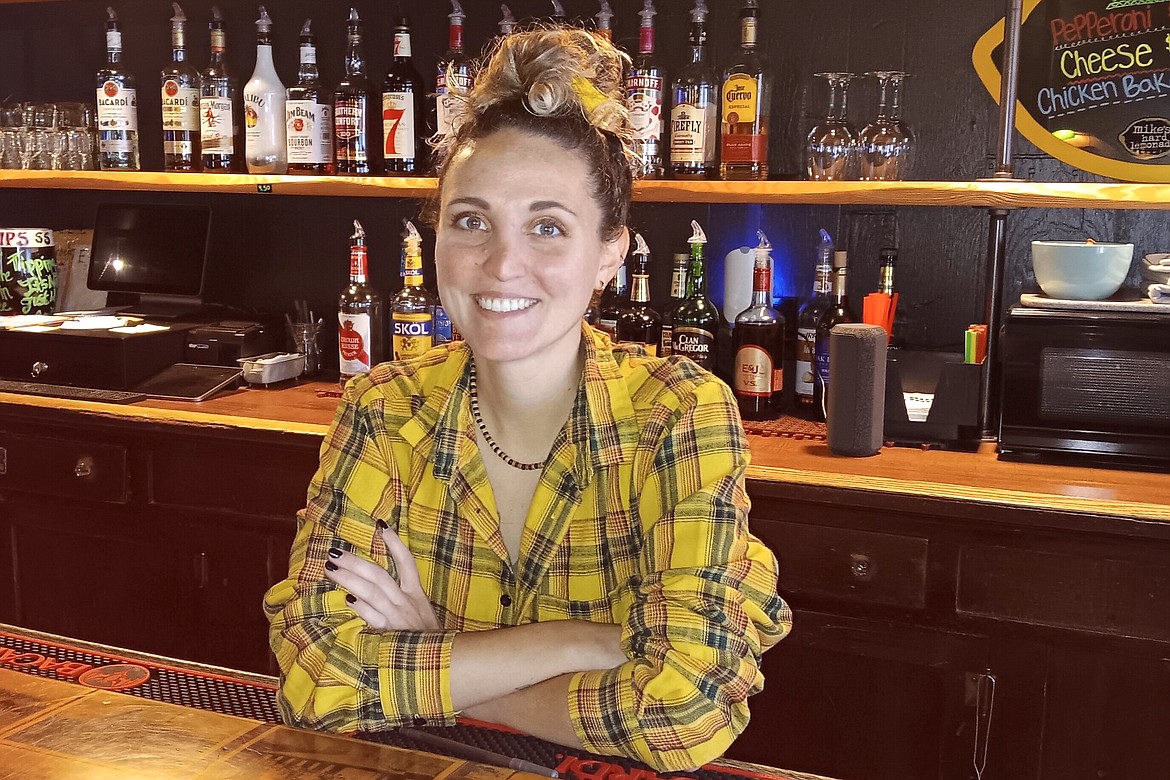 Betsy Huegelmann is the manager of Sportsman's Bar, or Sporty's, in Alberton. The establishment was recently purchased by Nick Caras in Missoula. Huegelmann is excited for the regulars to see what's changed and invites new residents to drop in and become acquainted with the community. (Monte Turner/Mineral Independent)
by
MONTE TURNER
Mineral Independent
|
November 8, 2023 12:00 AM
The business news in the county travels at record speed or at the pace of a glacier — but the Sportsman's Bar in Alberton has sold.
Known as Sporty's locally, the bar reopened Oct. 5 after a deep cleansing and fresh paint inside, electrical and plumbing updated and even the big sign outside has been spiffed-up. 
Nick Caras has several commercial properties in Missoula where he lives so when he purchased the establishment from John Zunski, he was experienced in what refurbishments would probably be needed and had a crew dive in.
The manager is Betsy Huegelmann who has worked at Sporty's for a couple of years, with the previous owner, John Zunski. Along with her friendly little cow-dog, Wednesday, they unlock the doors for business at 3 each afternoon.  
The cosmetic changes are good, said Huegelmann. 
"I like it. It's a lot more functional of a workspace. It's interesting to deal with the locals that come in that haven't been here in a while who haven't heard about the change [of ownership[] and say, 'Wow! This place is so different.' But it's the same layout, same pool table machines in the back of the casino." 
A flattop grill for making smash burgers is being discussed to elevate their bar food menu in the future. A winter-hour schedule may take place with the facility opening at 4 and last-call still at 10 p.m., unless customers are enjoying themselves. 
What's nice for the former customers who had been 86'd, they have a clean slate, and are invited to return.  
"They can have their three chances back," said Huegelmann. "I believe that those few that were asked not to return have changed their behavior for the better," she said with a laugh.
Pool tournaments are still on Mondays, Fridays and Saturdays. As the new ownership becomes more comfortable and acquainted, Huegelmann envisions live music in the summer with outdoor events and activities because they do have a snazzy yard space in the back.
But here's something most people don't know. The building was constructed in 1910 and it was floated across the Clark Fork River with a few other structures from a long-ago town known as Lothrop. It was situated just west of Petty Creek and the railroad went through one side of town. 
They even had a lumber mill and several small businesses which were all washed out by a flood. Many of the old pictures at the bar are of Lothrop and early Alberton. 
"We are going to continue to do things for the community," Huegelmann said. "And we are kicking around having bingo nights and some card games. We want people to know that this is a friendly place to socialize and with all of the new people in Alberton, this is the best place to meet locals." 
She hired three bartenders and is still looking for one more. Call 406-722-4998 for details.
Recent Headlines
---