William Bryan Teeters, 61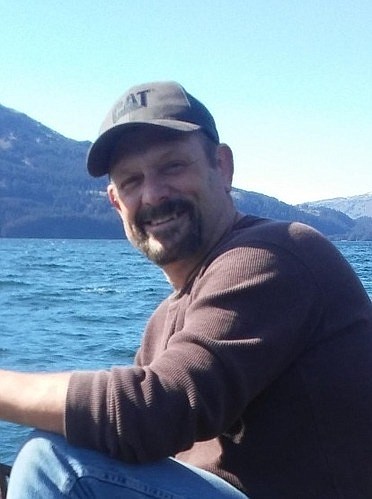 William Bryan Teeters, 61
|
October 18, 2023 12:00 AM
William Bryan Teeters, 61, was born on Feb. 16, 1962 in Salinas, Calif. He passed away at his home in DeBorgia on Oct. 4, 2023.
Bryan graduated from St. Regis High School in 1980. He then pursued many different careers. He started logging which took him into construction. From there he learned his passion in life which was operating heavy equipment. That gave him the confidence to be a groomer operator at Silver Mountain. He then became a bar owner to be closer to his children, which led him to making some amazing lifelong friends and he discovered his passion for cooking. After that he decided to take another shot at logging and found himself up in Alaska. Then along came his grandkids and he decided to move back to Montana and became a cook again.
Bryan enjoyed everything outdoors with his family and friends. Hunting, he bagged a 6 x 6 bull elk, a 5 x 6 mule deer, a 150-pound mountain lion, a trophy bighorn sheep, and many other critters not mounted and hung on the wall. Fishing and boating he netted an 8-pound bass and a trophy pike which topped the hundreds of other fish caught.
His snowmobiling passion led him to build a custom Polaris 800 RMK with NOS. Bryan took many amazing trips with friends to Mount St. Helens, Cooke City and Canada. He owned/operated a trail groomer for 20 years with the Montana Nightriders Snowmobile Club. He could ride a wheelie for 2 miles on any of the many dirt bikes, sometimes with his kid in his lap. No matter what adventure he was having, he always wanted it to be with his children or family.
Bryan reveled in spending time with his six grandchildren, riding 4-wheelers, and playing in the river. He looked forward to taking them on many outdoor adventures and making special memories with them. In the evening, you could find them having movie nights with popcorn in a blanket fort or making s'mores around the campfire.
Bryan is survived by his son, Brennan Teeters; daughter, Brogan Keenen; mom, Kay Dahlke (Tom); brother, Rocky Teeters (Amy); nieces, Becca Harris (Joshua), Julia Teeters, and Bailey Teeters; and grandchildren, Khila Teeters, Jaiden Tenesch, Bridger Teeters, Kenley Teeters, Daxton Keenen and Brexley Keenen.

He was proceeded in death by a son, Braxton Teeters; brother, Aaron Teeters; and father, Larry Teeters.
A celebration of life will be held Oct. 28, 2023 at the St. Regis Community Center at 1 p.m. Luncheon and sharing memories to follow. The family suggests donations in lieu of flowers to Winds of Change, 1120 Cedar Street, Missoula, MT 59802.
Recent Headlines
---