Idaho Forest Group auctions off remaining equipment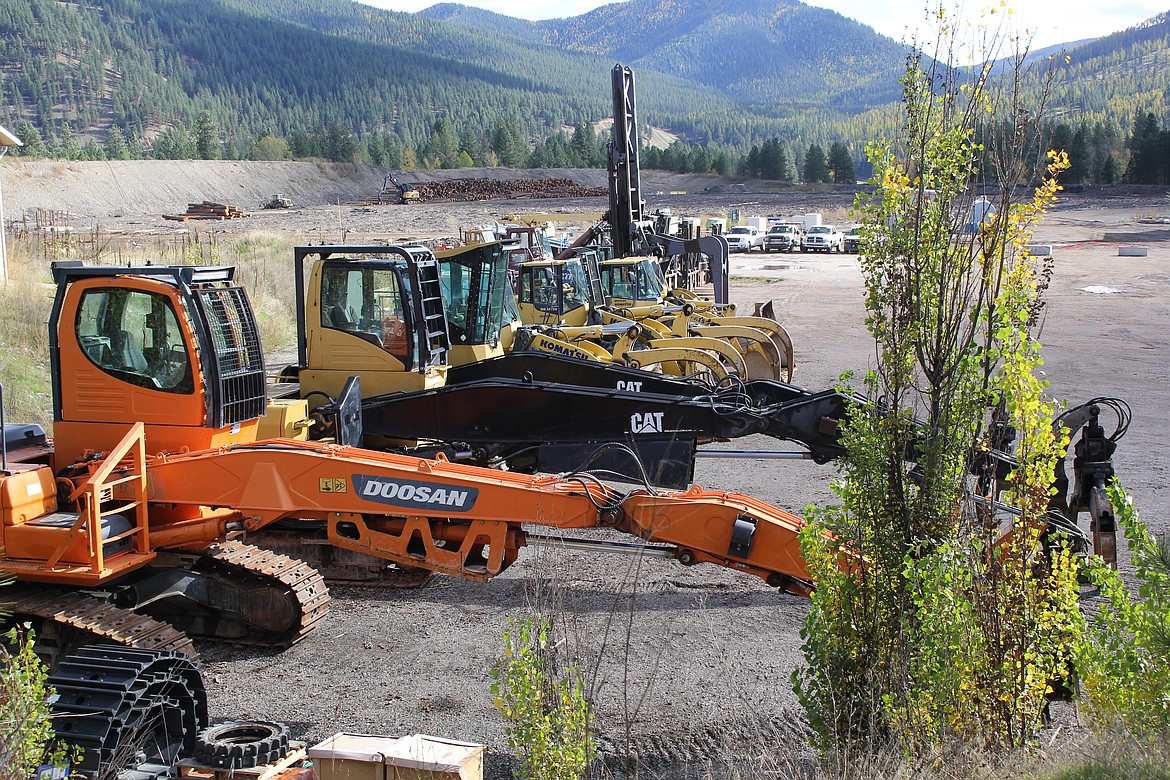 Big machinery drew lots of attention at the IFG auction last week, and every piece was sold. There were no reserves, with some items being sold for pennies on the dollar. (Monte Turner/Mineral Independent)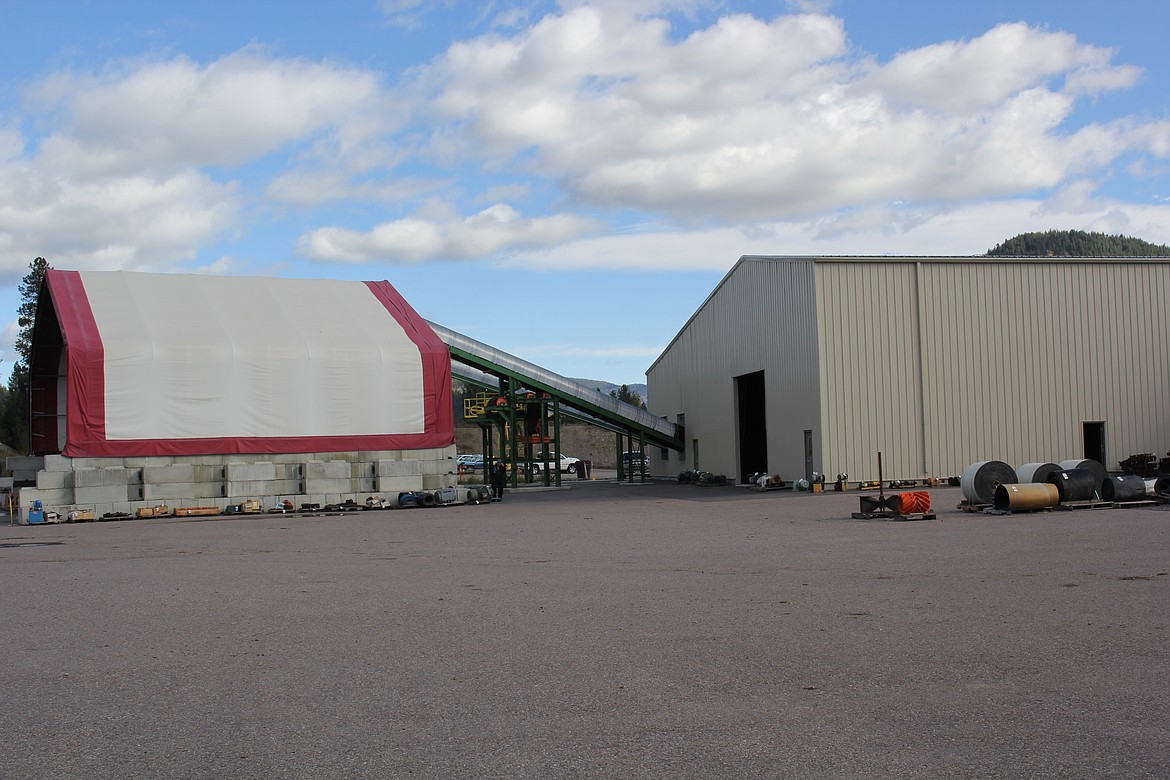 No matter the size of the building, it was auctioned off and the new owners are responsible for disassembling and removing it from the property by the end of January. (Monte Turner/Mineral Independent)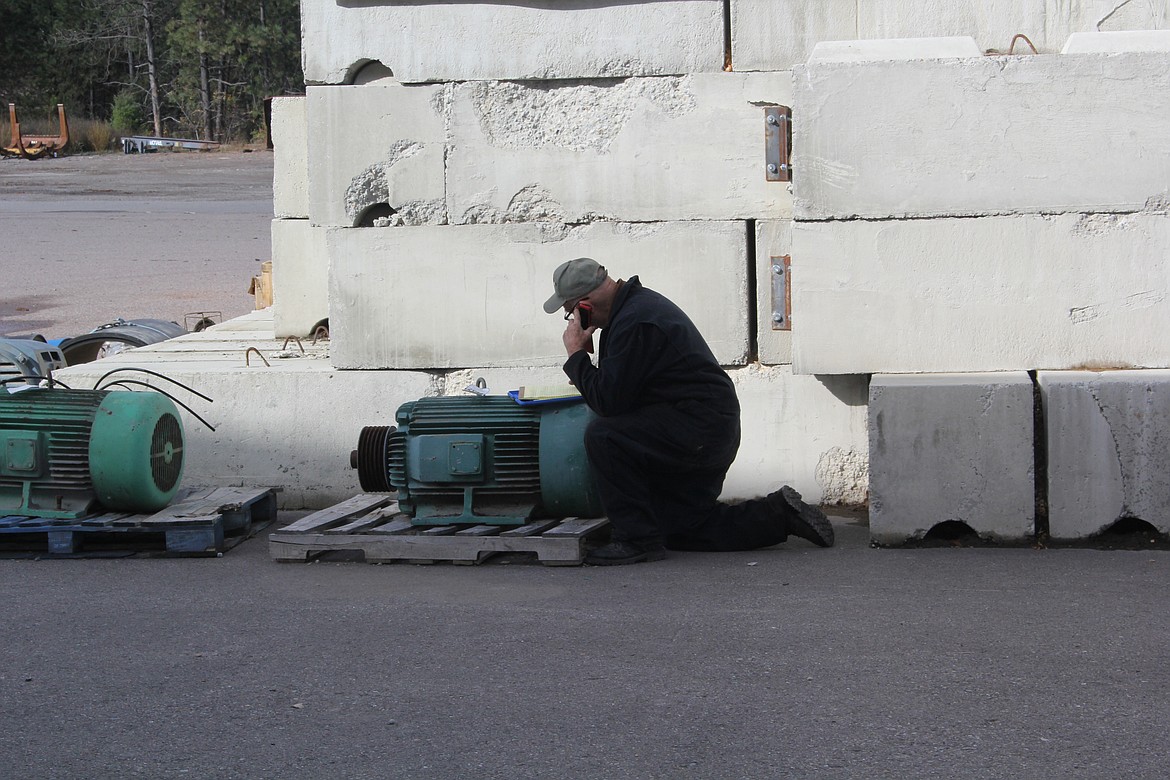 A bidder looks at a generator at the IFG auction last week. Potential bidders came from all over the country to look at everything knowing that IFG poured millions of dollars into the St. Regis plant only a couple of years ago so much of the equipment was practically brand new. (Monte Turner/Mineral Independent)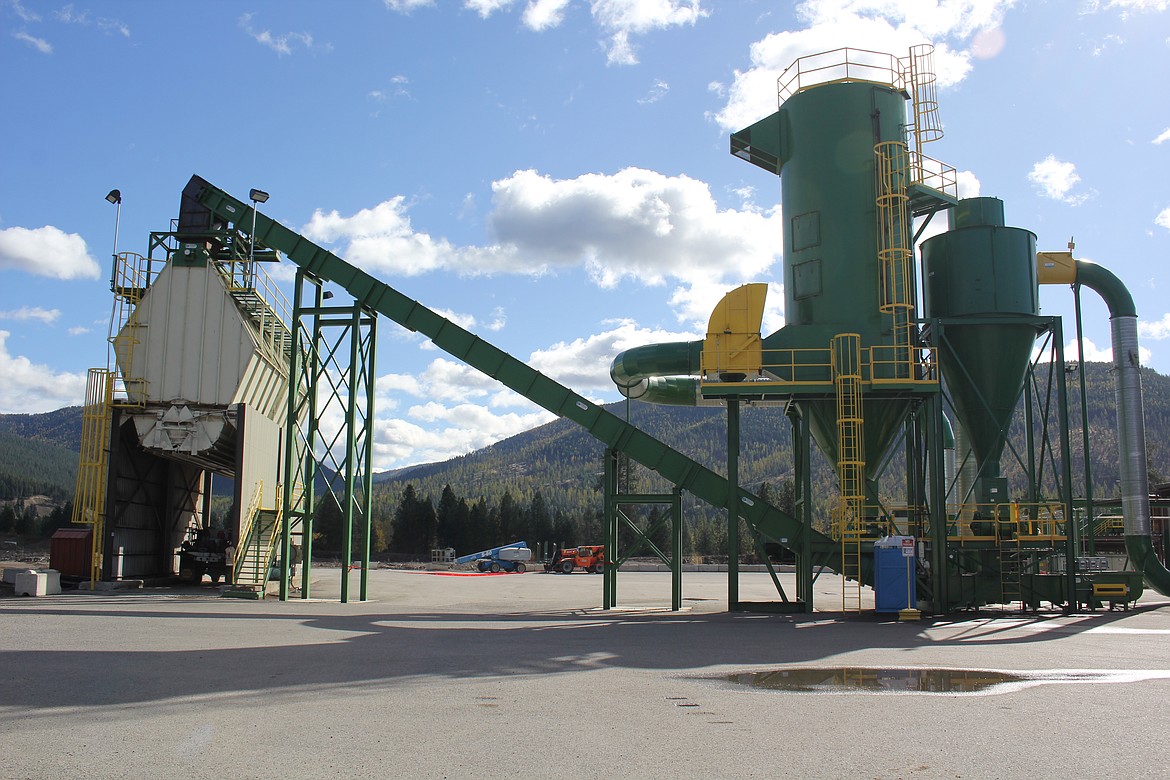 Every piece of equipment and every building have been auctioned off at the old IFG plant. The new owners have until the end of January to take them apart and transport them to wherever their new home might be. (Monte Turner/Mineral Independent)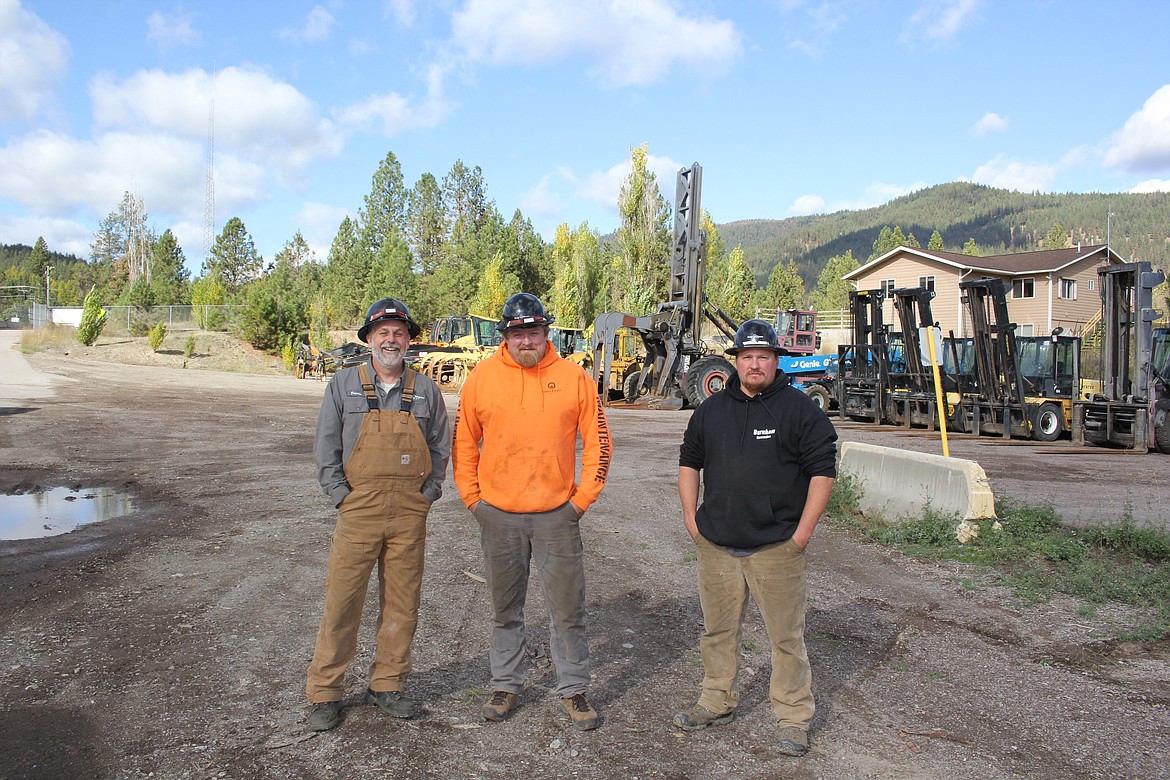 From left, Travis Johnson, electrician, Doug Mancini, maintenance supervisor, and Dustin Simkins, millwright, have stayed on with IFG since the closure to keep it safe, clean and running without lumber production. They have been responsible for the daily maintenance and upkeep since it closed. (Monte Turner/Mineral Independent)
Previous
Next
by
MONTE TURNER
Mineral Independent
|
October 25, 2023 12:00 AM
In 1890 the Northern Pacific Railroad was built through Western Montana, and in 1897 the first large lumber mill was built at St. Regis.
On Oct. 19, more than a century later, the last building, piece of equipment, saw blades, wrenches, ball peen hammer, chains and every stationery or moving part of the Idaho Forest Group Lumber Mill was auctioned off. By the end of January, the entire yard should be vacant with only the asphalt driveway and concrete foundations from the buildings remaining.
The last ownership was IFG out of Coeur 'd Alene when they acquired Tricon Timber in 2017. They poured millions of dollars into renovations and new equipment which made this worldwide auction very attractive as so much was brand new from an upgrade a couple of years ago. The new debarker-butt reducer alone was reportedly in the range of $1.2 million and went for half that amount.
The license plates in the parking area were from states all over even from areas that one wouldn't think had much of a timber industry. Granted, the new owners are now responsible for shipping everything to new locations and in many cases, that means dismantling piece by piece, especially the structures and mega-sized machinery.
James G. Murphy Company, Commercial & Industrial Auctioneers from Marysville, Wash., conducted a three-day public online auction with over 1,500 lots for bidders.
The compound was eerily quiet for the auction, with no belts zipping by and fresh-cut timber being processed. The entire facility was spic-and-span for this event which was mostly done by three employees of IFG who stayed on to keep the plant secure and in good condition for this day, or if IFG reopened or another company were to purchase it.
Doug Mancini was the Maintenance Supervisor when the doors closed and has kept that position. He has worked at the mill site for about 15 years, starting with Tricon and remaining when IFG purchased it. He is staying on as long as he is needed, but he misses what his job was originally.
"The money was good. Same with the hours and BSing with the guys. But I don't miss the problems," he said. "They've been a good company to work for, other than closing the mill down," he grinned.
Mancini also owns DMC Excavation & Landscaping in St. Regis so he pulled double duty and is looking forward to focusing on his company and trimming his weekly hours down.
Travis Johnson is an electrician and was hired about three years ago, but when his stay-on position ends, he is moving to Alaska. The last person keeping the plant in ship shape condition is Dustin Simkins, who is a millwright.
"We've been holding the fort down, since they shut down," Simkins said.
He and Mancini were actually bidding on some machinery together as they have future plans of working together in the area.
Mineral County Treasurer, Merry Mueller is preparing tax statements that will be out any day but shared some basic numbers.
"In 2022, IFG paid $51,903 in taxes for property owned from St. Regis west to Idaho, the west district of the county. Of that, $18,504 went to the St. Regis School District. They also have a small parcel in the central district where they paid $5,923 in property taxes with $2,557 going to the Superior School District. Once the property is cleared of buildings and structures, the taxable assets will be significantly less."
With St. Regis receiving a portion of a $1 billion grant to build a hydrogen farm, a pending grant to become a drone training headquarters and also being closely considered as a key player in the Big Sky Passenger Rail Authority project, this closure is ending the era of a once booming industry. But there are many possibilities on the horizon for this vibrant rural town.
Recent Headlines
---