T-Falls posts fast times at Canal Run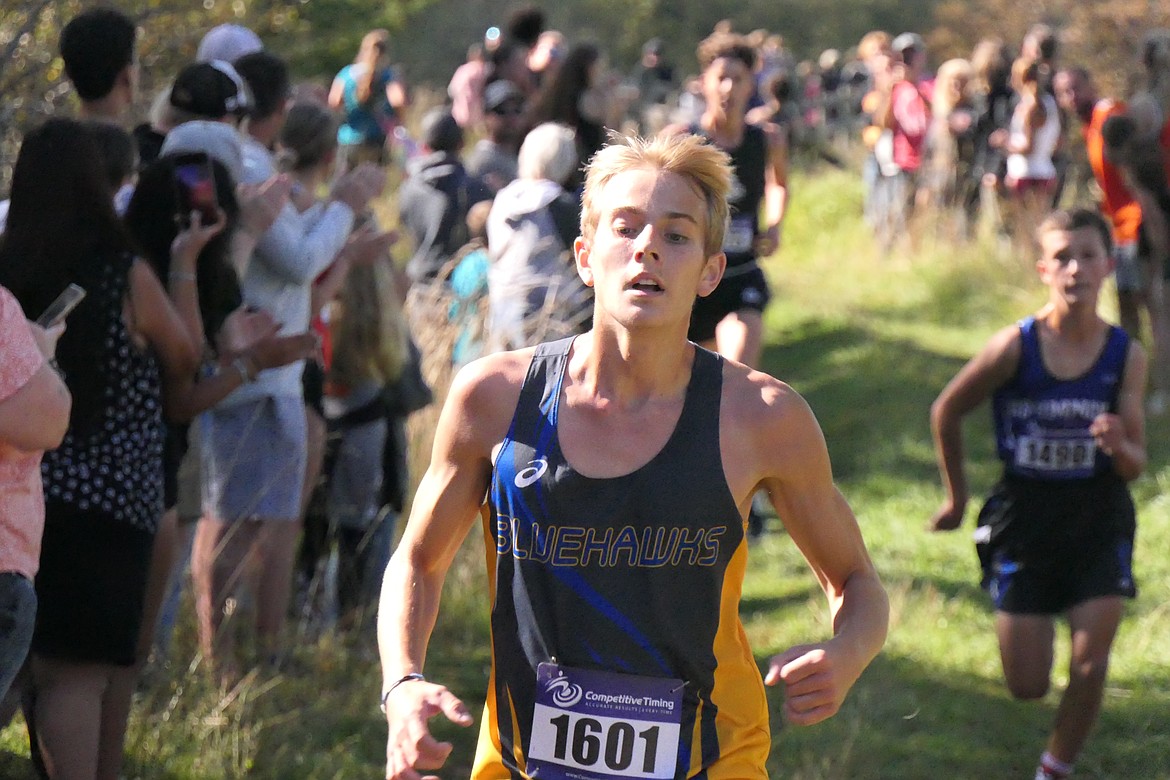 Blue Hawks senior Cael Thilmony crosses the finish line in eighth place during this past Saturday's first ever Canal Run cross country meet. (Chuck Bandel/VP-MI)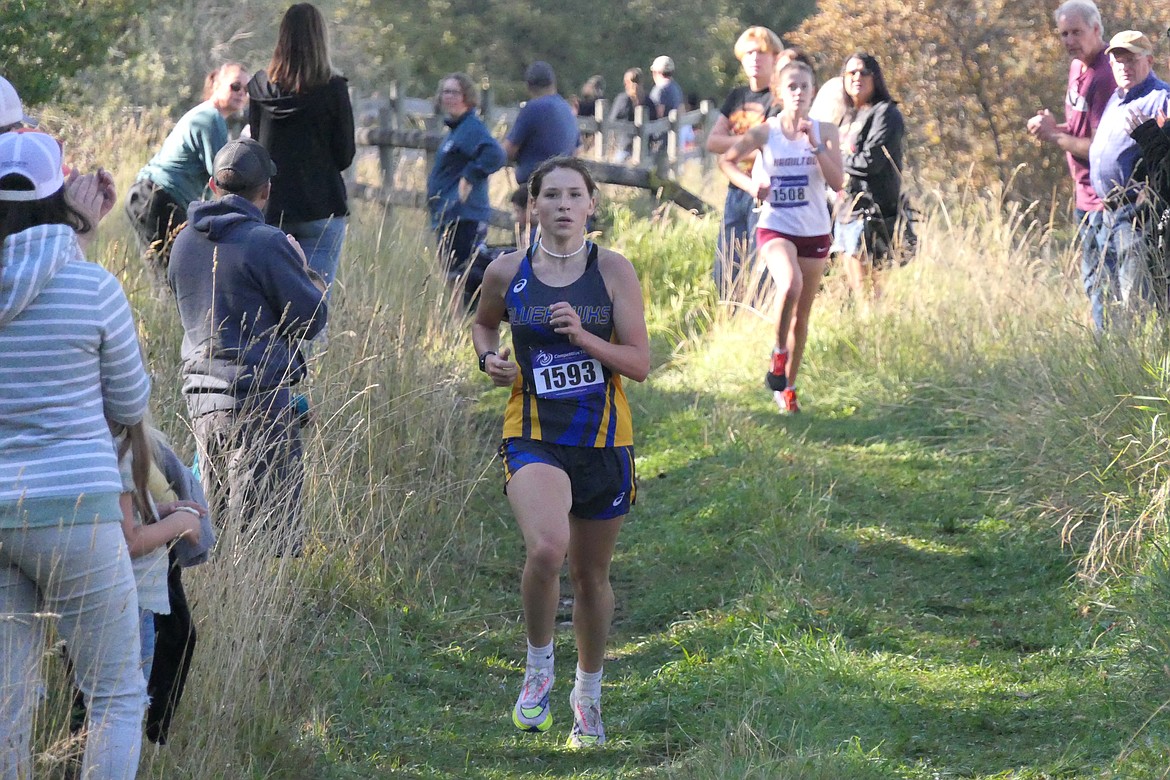 Thompson Falls cross country runner Faith Palmer approaches the finish line at the Canal Run near Ronan this past Saturday. Palmer finished four individually and helped the Lady Hawks claim fourth in the team title competition. (Chuck Bandel/VP-MI)
Previous
Next
by
CHUCK BANDEL
Valley Press
|
September 13, 2023 12:00 AM
On a day that was seemingly crafted for cross country running, harriers from both the men's and women's Thompson Falls High teams turned in solid performances.
The first ever Canal Run, so named for the maintenance trail that parallels the irrigation canal as it traverses the foothills area between the Mission Mountains and Ronan/Pablo, was bathed in cool morning sunlight with blue skies overhead. And no rain in sight.
And while Corvallis won the team title in both the men's and women's races, Thompson Falls had some outstanding performances on both sides of the genre.
The Lady Hawks, who finished fourth out of 11 schools in the team title chase, were led by the fourth place effort turned in by Faith Palmer. In an event dominated by Class A schools, Hamilton's Aleigha Child won the women's individual crown, posting a time of 20 minutes flat.
A pair of Corvallis runners placed second and third, while Palmer crossed the finish line with a time of 21:23.5.
Freshman Aubrey Baxter finished with a time of 21:53.5, giving the Lady Hawks two runners in the top ten. Baxter's time was good for eighth place.
T Falls had three other runners in the top 40 out of 55 runners, led by Peighton Kenney's 22nd place showing based on her 24:21.1 time.
Kylee Huff and Adelynn Traver placed 38th and 39th respectively for the Lady Hawks, who also got a 52nd place finish from Jaden Bewick.
Meanwhile, in the men's event, Corvallis made it a sweep of both men's and women's team titles as the men scored a low of 45 points for the title. Hamilton was second with 62 points.
The T Falls men's team came in eighth out of 11 schools with enough finishers to qualify for the team chase. The Blue Hawks posted a score of 191, led by the strong performance turned in by senior Cael Thilmony.
Thilmony cross the finish line with a time of 18:11.2. Teammate Brock Ryan had the second best time on the T Falls squad, finishing 44th overall with a time of 21:01.4.
Blake Shusterman came in 52nd with a time of 21:40.1, while Tuff Ryder was 60th clocking a time of 22:52.9 for the Blue Hawks.
Other Hawk finishers were Sean Nowlan, 24:37.8, and Jakob Molina, who crossed the finish line at 27:46.2
The Thompson Falls men's and women's teams were scheduled to compete in today's (Sept 12) Mission Invitational in St. Ignatius. Next week, on Tuesday, September 19, the Blue Hawks and Lady Hawks host the Thompson Falls Invitational, held at the River's Bend Golf Course on the west end of town.
Last week both teams participated in the Flathead Invitational at Rebecca Farm near Kalispell, another big meet stacked with Class AA and A schools.
The women's team was led by Baxter who was 25th in a field of 183 runners with a time of 23:58. Kinney was 40th, 25:01, while Katherine Schmitz posted a time of 29:19 to finish 113th.
In the men's Flathead competition, Thilmony was 83rd out of 198 varsity runners with a time of 18:23. That time was 10th best among Class B runners. In the men's JV competition, Shusterman was 113th out of 239 runners with a time of 22:21, Nowlan took 147th, 23:50 and Molina finished 232nd with a time of 31:40.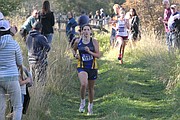 Recent Headlines
---