Local veteran uses art to support Israeli veterans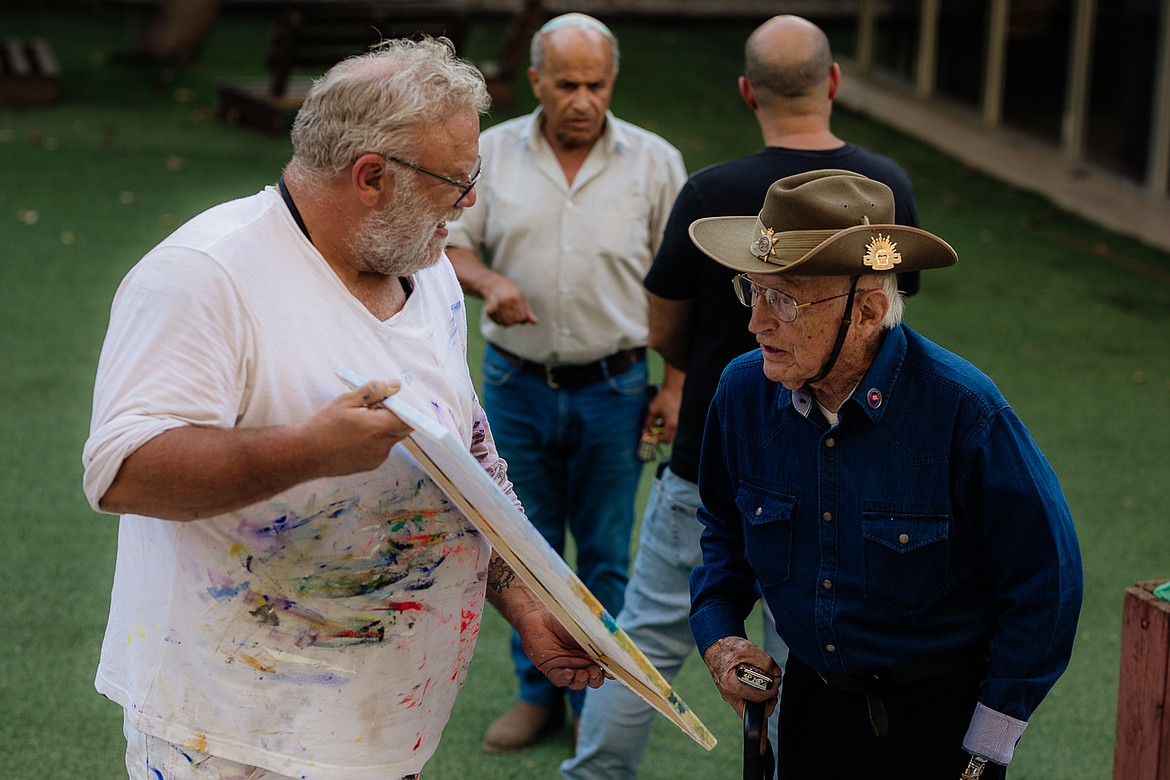 David Williams presents his art to decorated Israeli veteran Obed Negbi at the Givati Brigade base in Israel. (Abigail Maki photo)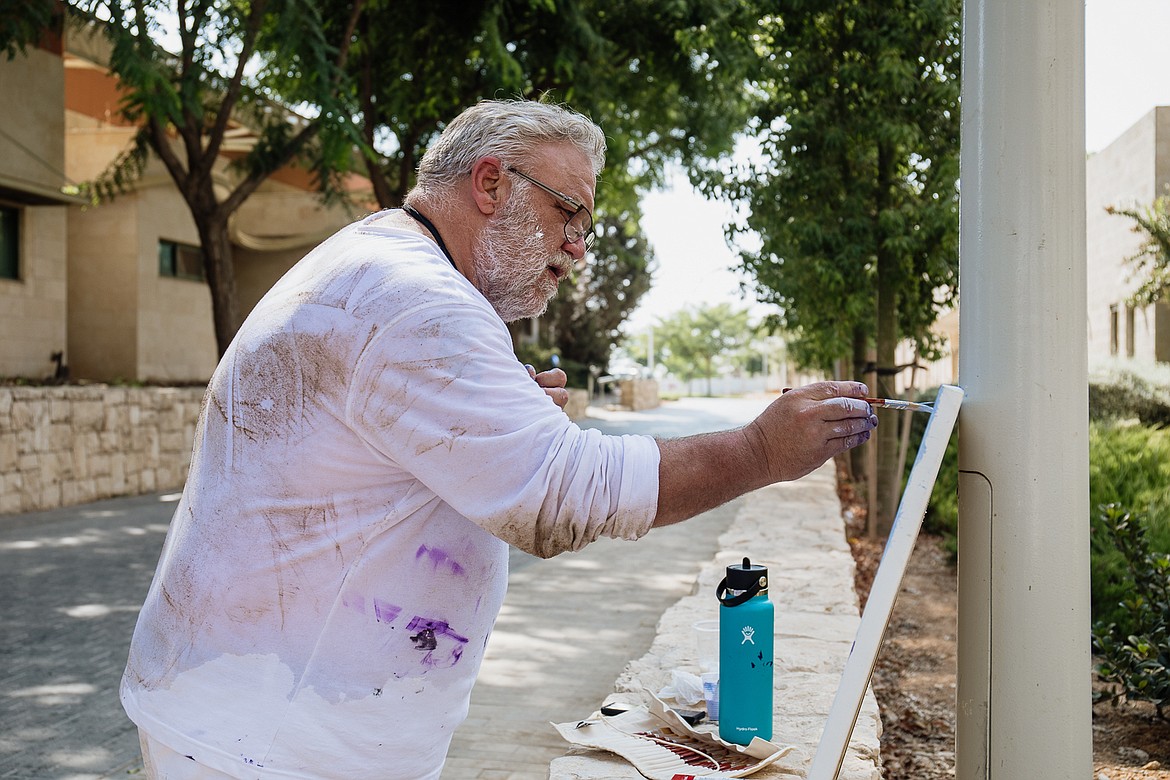 Sanders County artist David Williams paints in Israel. (Abigail Maki photo)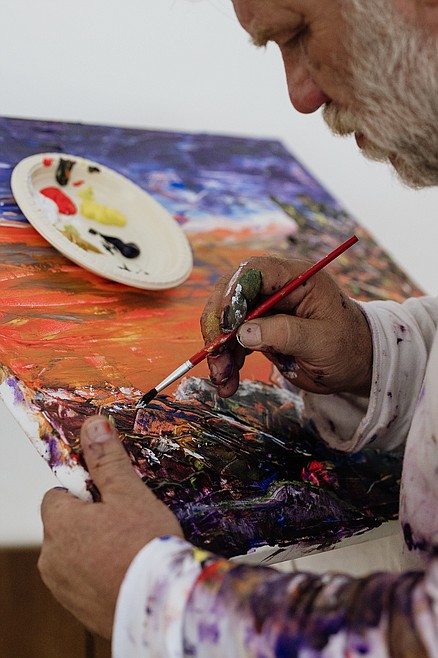 Sanders County artist David Williams paints in Israel. (Abigail Maki photo)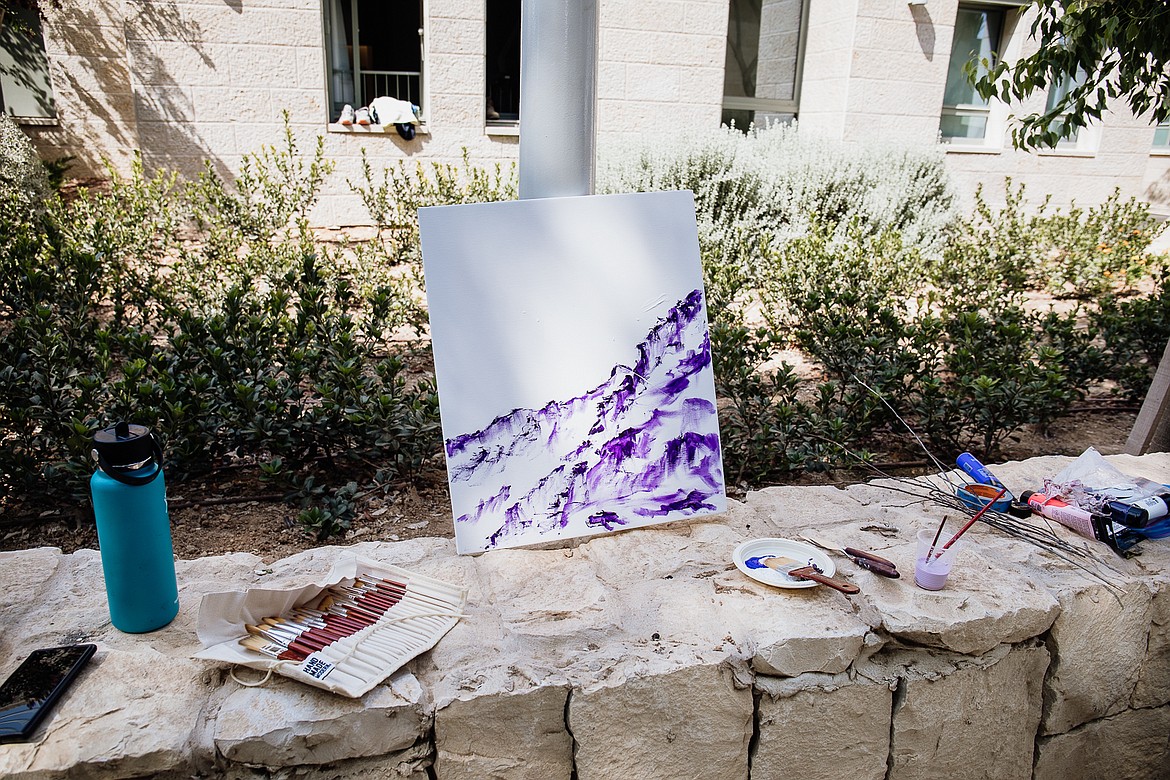 David Williams artwork on display in Israel. (Abigail Maki photo)
Previous
Next
A Navy veteran hailing from Sanders County has found a unique way to honor and support Israeli veterans through the power of art.
David Williams, who served several years in the U.S. Navy, has embarked on a heartfelt mission to create artwork for veterans in Israel, forging a bond of camaraderie across borders.
Traveling with Montana Veterans Association, (MVA) Williams spent 12 days honoring Israeli Veterans and Senior Officers throughout Israel, with his one-of-a kind art. Williams, a skilled self-taught artist, discovered his passion for helping veterans while reflecting on his own military service.
"I've always believed in the healing power of art, and I wanted to do something meaningful for veterans who have sacrificed so much for their country," he explained.
Williams' artistic journey began with a simple idea: to use art as a way of therapy and healing for his own battle with PTSD (Post-Traumatic Stress Disorder). This desire has led him to create pieces of work for U.S Presidents, and now the opportunity to present his work to decorated Israeli generals and veterans.
"Art has this incredible ability to convey emotions, experiences, and healing," said Williams, who specializes in acrylics. "Through art, I hope to bring a sense of comfort and appreciation to Israeli veterans."
His artwork often features themes related to nature and wildlife, often featuring imagery of the local landscapes, resonating with veterans who have faced challenges during their time in service. Williams unique creations have garnered attention not only in Montana but also internationally, with Israeli veterans expressing their gratitude for his heartfelt gesture.

Obed Negbi, a decorated Israeli veteran and one of the recipients of Williams artwork, shared, "Receiving this beautiful piece of art from Williams made me feel appreciated and connected to veterans. It is even more meaningful because it is a scene from the Negev desert, and my last name means Negev."
Williams has also expanded his mission to include art workshops and therapeutic sessions for veterans, providing them with an outlet for self-expression and emotional healing.
"We are all military, so we are all kind of brothers. I wanted to give our veterans the ability to give something from us so we could expand the brotherhood," says Williams.

He has taught throughout Montana and has had his art showcased all over the world.
The group of 12 arrived in Jerusalem on Aug. 31 spending almost two weeks traveling through Israel and Jordan with the nonprofit MVA, painting, sharing his experience as a veteran, and connecting with Israeli veterans' groups for potential ways to collaborate.

MVA, a nonprofit organization traveled on a mission to Israel, where they worked alongside local partners to establish vital PTSD resources and a much-needed mental health facility for Israeli soldiers. Sam Redfern, founder of MVA, said that the trip was a great opportunity to collaborate with Israeli soldiers, listen to their stories, and try to build a network of resources for Israeli soldiers struggling with PTSD.

"PTSD is the silent battle that rages within the hearts and minds of soldiers long after the guns have fallen silent, reminding us that the wounds of war are not always visible, but their impact is undeniably profound," says Redfern.
MVA's ultimate goal for this trip was to build a network of partners in Israel to help fundraise and create a new mental health facility for soldiers in Israel dedicated to PTSD treatment.
"The need for this facility is there, we just need to raise the funds," says Redfern who had established connections with several key partners on the prior trip to Israel. Signal Health, a health group in Arizona and Indiana, sponsored most of the trip, as well as a few other private donors.
In the meantime, MVA will continue to build relationships and offer support, and Williams plans to continue his mission of creating art and fostering connections among veterans, proving that art knows no borders when it comes to healing and appreciation.
For more information on Williams's art project or to support his cause, please visit or contact Montana Veterans Association.
Abigail Maki lives in Missoula and works as a freelance journalist and press consultant. She has consulted with MVA in prior work and was brought on board to help document this trip through pictures and story.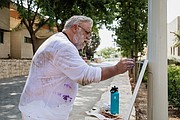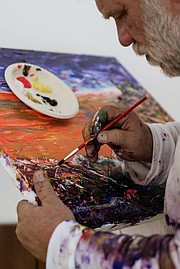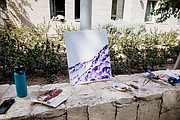 Recent Headlines
---