Plains fall cleanup day a success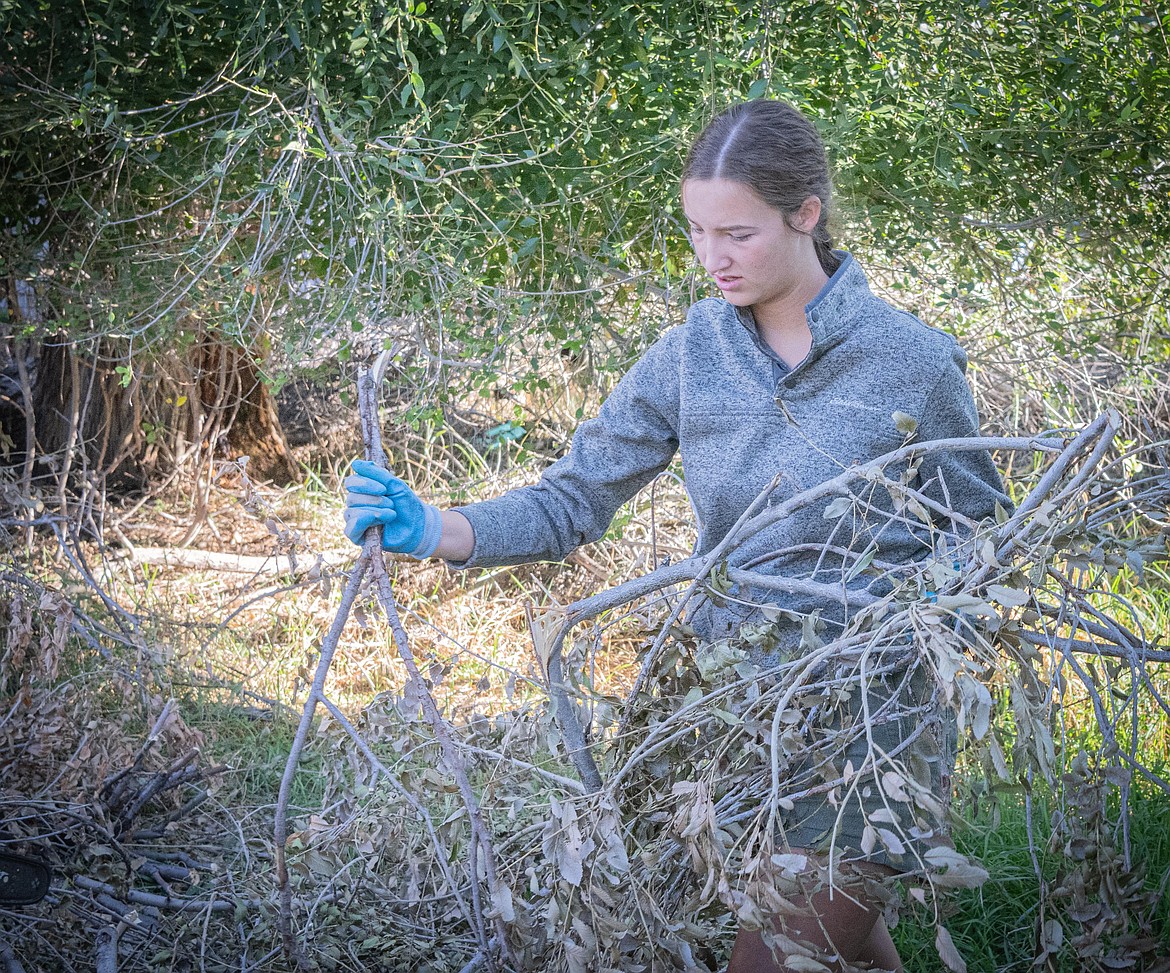 Plains Cleanup Day youth volunteer Emory Ercanbrack cleans up tree branches with her family. (Tracy Scott/Valley Press)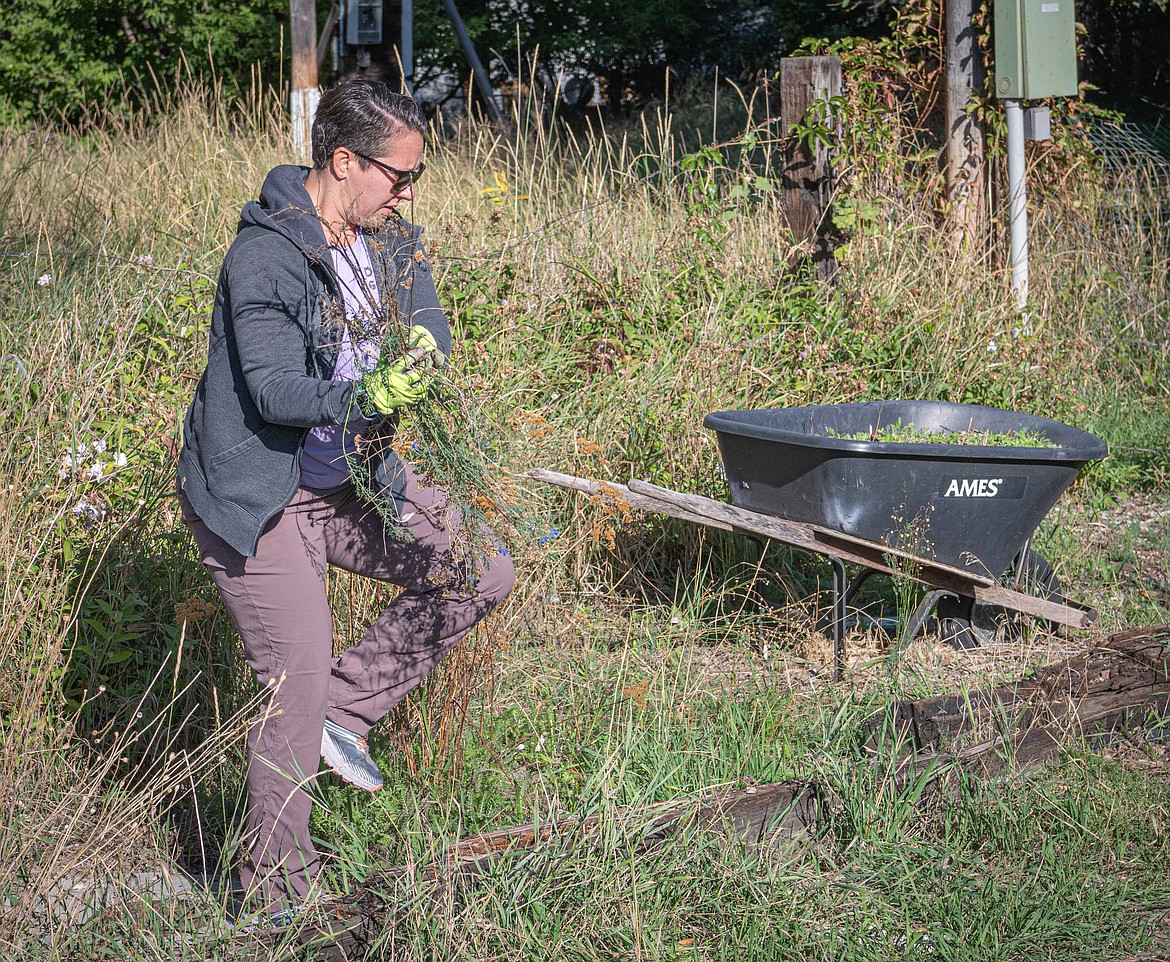 Plains Cleanup Day volunteer Jamie Schmidt pulls weeds. (Tracy Scott/Valley Press)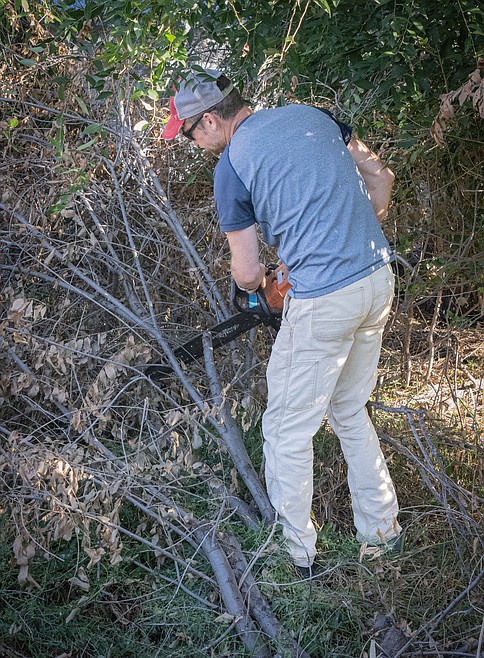 Plains Cleanup Day volunteer Lance Ercanbrack clears some branches. (Tracy Scott/Valley Press)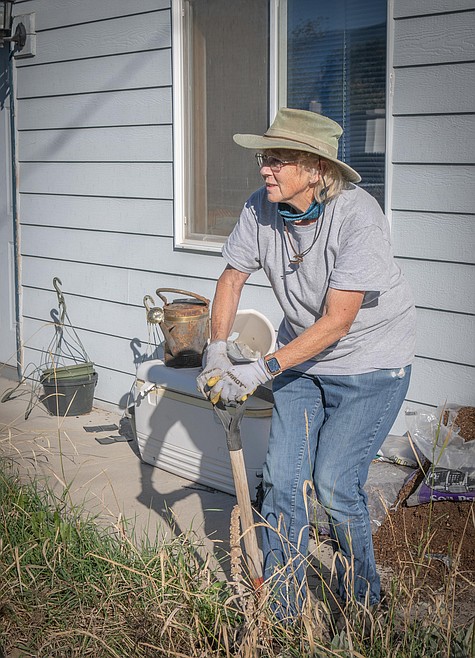 Plains Cleanup Day volunteer Dana Maughlin clears out a flower bed. (Tracy Scott/Valley Press)
Previous
Next
Bright and early Saturday morning, volunteers from Plains and the surrounding area met at the Pool Park for the first fall Plains Cleanup Day.
The beautification committee members Garrett Boon, Lana Dicken, Scott Johnson, Anita Marsh and Tim Kinsinger were instrumental in spearheading the event.
The spring cleanup day focused on cleaning up garbage around town, with the fall event focusing on personal property of those who are unable to do it themselves. The fall cleanup focused on yard waste, lawn mowing, pruning of trees, cleaning of gutters and weeding.
No household garbage was accepted. Volunteers started their cleanup day at 9 a.m. and ended at 4 p.m., with a lunch of hotdogs and pulled pork donated by McGowan's and 406 Chuck Wagon, owned by Henry Raber.
Twenty residents requested help with several more being added throughout the day. Beautification committee member Lana Dicken said more volunteers showed up than expected. Most of the cleanup locations only required one to two hours each.
Several youth volunteers were present to fulfill their business essential class requirements. Ten hours of service are needed to fulfill that requirement.

Plains sophomore Kylan Bostick was volunteering to complete requirements for a scholarship.
Each volunteer assembled at the pool park to receive their assignment addresses. Upon completion, they returned to the pool park to accept another location to cleanup. The yard debris was collected and will be deposited at the town yard, to be burned in the future with some going to the county refuge location.
The schedule for the 2024 Plains Cleanup day will be on the third Saturday of May and the third Saturday in September.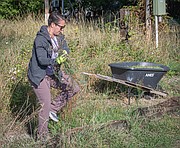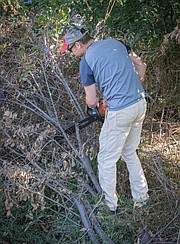 Recent Headlines
---