Community garden harvest party in St. Regis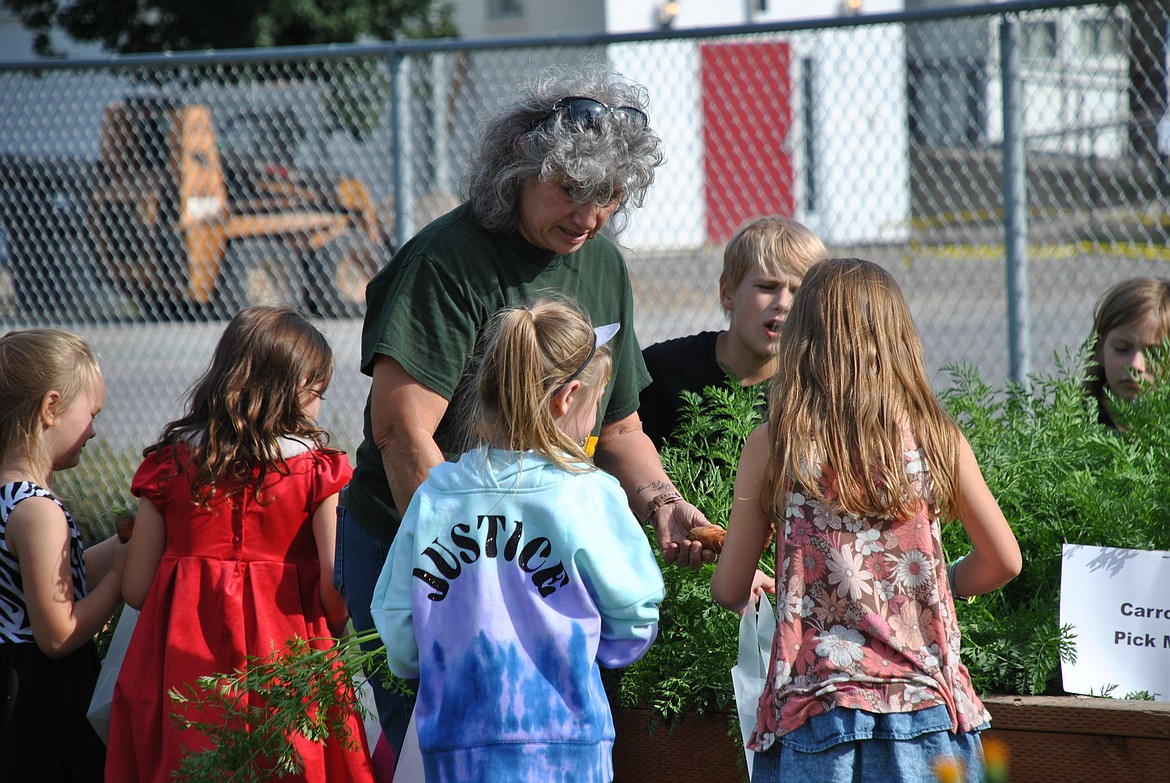 Barbara Hill shows the 21st Century afterschool Garden Club what size carrots to pull at the harvest party at St. Regis School last week. (Mineral Independent/Amy Quinlivan)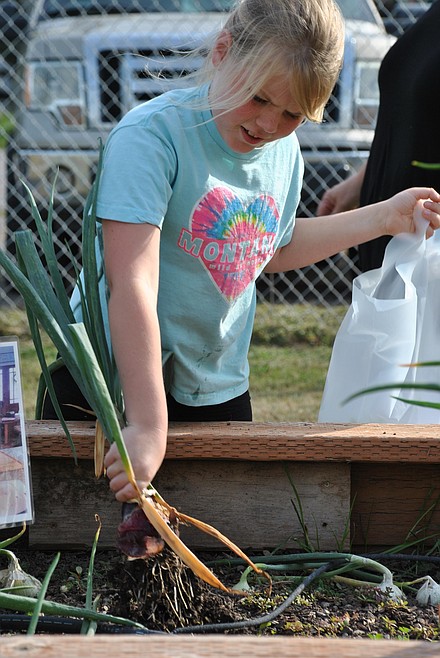 It took some muscle to extract this onion from the garden at the St. Regis School last Tuesday. (Mineral Independent/Amy Quinlivan)
Previous
Next
by
AMY QUINLIVAN
Mineral Independent
|
September 27, 2023 12:00 AM
As the days get shorter and temperatures begin to drop, the end of summer gives way to fall, the start of harvest time.
On Sept. 12, the 21st Century after-school program and garden club at St. Regis School held its third annual community garden harvest party. Students and families plucked tomatoes, pulled carrots and searched for ripe raspberries, while also enjoying an array of garden-fresh dishes.
Julie Burklund oversees the after-school program through the 21st Century grant, while Barbara Hill is the lead gardener, and her husband Morris is in charge of garden maintenance.
Barbara shared, "This right here, is my baby. Doing this with the kids, we plant in the spring, tend the garden throughout the summer, now we get to harvest it all and put it to bed for the winter."
The high school FFA chapter officers served up fresh samples as a service project, consisting of recipes made from fresh fruits and vegetables straight from the schoolyard. Goodies like raspberry crisp, and zucchini chocolate chip cookies. As well as pickled onions, southern-style green beans, gooseberry jam meatballs, and fresh salsa Verde.
Younger after-school students left the harvest party with bags full of tasty homegrown vegetables, and even some pumpkins.
In the coming month, the remaining crops will be picked and the raised boxes will be put to bed for the winter until spring arrives to start the growing cycle again.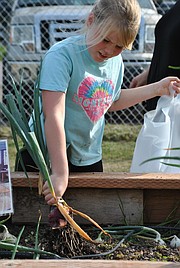 Recent Headlines
---